Following alarming reports of a surge in cases of mental illness among children due to isolating restrictions and anguish  brought on by the Covid-19 pandemic,  including attempted suicides and self-harming, French President Emmanuel Macron on Wednesday announced measures to allow free psychiatric counselling for affected minors.
The French parliament has approved new legislation regulating the activities of under-16s who earn income as so-called "influencers" on social media, limiting the number of hours they dedicate to the role, protecting their earnings and enshrining their right to eventually remove their presence from online platforms.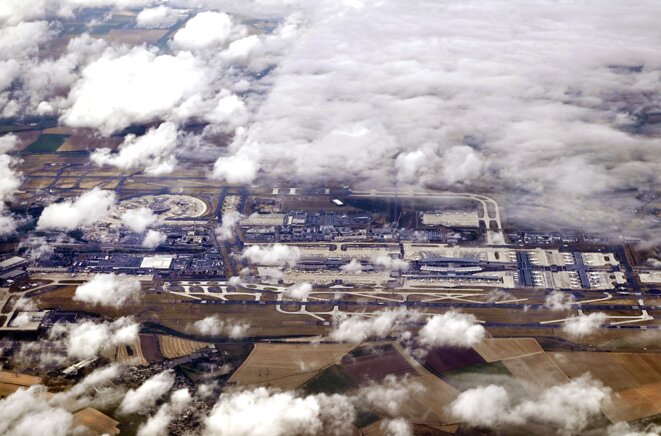 An aerial view of Roissy-Charles-de-Gaulle airport. © MUSTAFA YALCIN / Anadolu Agency via AFP
Over recent years there have been numerous cases of unaccompanied Vietnamese minors who have simply disappeared after arriving in France at the main Paris airport of Roissy-Charles de Gaulle. Although supposed to be placed into the safe care of social services, the children are in fact led away by ruthless people traffickers, to be kept in conditions of slavery. This report was compiled in partnership with the journalistic collective Investigate Europe.
No details on their destination in France nor the circumstances under which they left Syria were provided.
A group of 12 children of deceased French jihadists was flown home on Monday from north-east Syria where they were held by Kurdish forces, the latest step in efforts to resolve the problem posed by the huge numbers of foreign jihadists and their families stranded in Syrian camps after the military defeat of the so-called Islamic State group.
The grandparents of a three-year-old boy and his sister aged four, who were wounded and captured with their French mother after the fall of the Islamic State stronghold of Baghouz and who are currently stranded in a detention camp in north-east Syria, have begun legal action against the French state before the European Court of Human Rights for refusing to repatriate the three. 
Bill on 'corporal punishment' is considered symbolic as it does not sanction parents if they smack their children and is aimed at educating parents.
France plans to start repatriating an estimated 150 children from former IS war zone but says mothers themselves will not be welcomed home.
Man, who was described as an alcoholic, was jailed for three months after court found he had failed to meet his obligations as parent.
Formerly displaced people from Europe were tempted 'home' to USSR but lost their previous nationality and suffered poverty and repression.
Migrant girls, mostly from sub-Saharan Africa, attempting to cross into France from Italy are being exploited by would-be smugglers offering to drive them across the on the countries' common Riviera border in exchange for sex acts, says a report by the Italian branch of the charity Save the Children.
A report published by NGO Oxfam says its interviews with migrant children trying to cross from Italy to France on the Riviera border found complaints of being 'physically and verbally abused, and detained overnight in cells without food, water or blankets and with no access to an official guardian', and also claims that some children had the soles of their shoes cut off before being sent back to Italy.
Once the boys arrived in France in early 2016 they were reportedly taken to a Sikh temple in Paris and stripped of their passports.
A study published in the journal Pediatrics reports that emergency medical treatment of children after their accidental intoxication from marijuana has risen by 133% over the past 11 years in France, the country where consumption of the drug is the highest in Europe.