Related keywords
China has suspended all cooperation with France in police matters in retaliation for its granting of asylum to the wife of the former Chinese boss of Interpol, Meng Hongwei, who was tried in Tianjin in June on charges of accepting bribes after mysteriously disappearing from Interpol's French HQ in Lyon.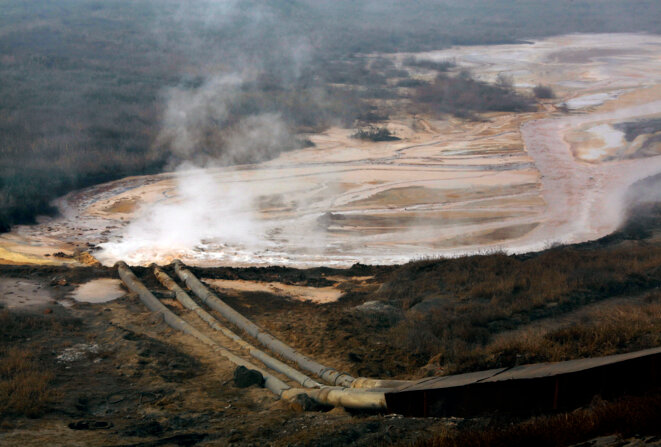 Huge pipes removing polluted water from a rare earth refinery in Inner Montgolia. © Reuters
The Chinese president Xi Jinping, whose country is embroiled in a trade war with the United States, has threatened an embargo on Chinese exports of what are called rare earths. These metallic elements have become essential raw materials both for the technological transition to greener energy and in the digital world. And China has a near-monopoly on them. Mediapart's Martine Orange spoke about the issue with French expert Guillaume Pitron, author of a recent book on the growing global battle over these crucial elements.
Meng Hongwei, the Chinese head of the France-based international police organisation Interpol who disappeared after travelling to China last September, has admitted accepting more than 2 million dollars in bribes, according to a statement issued by a Chinese court in the north-east city of Tianjin.
Grace Meng, whose husband Meng Hongwei faces bribery charges in China, was given protection by French police after alleged abduction bid.

Grace Meng, the wife of Interpol boss Meng Hongwei, who disappeared without trace last September after travelling to China from Lyon, where the international police cooperation organisation is based, has been granted political asylum in France, along with the couple's two children.
The wife of Meng Hongwei, the Chinese boss of Interpol, the international police coordination body based in the south-east French city of Lyon, whose husband went missing after a visit to his home country in September, has applied for asylum in France and fears for the safety of herself and her children.
A Chinese foreign ministry spokeswoman said France's call, along with other Western governments, for Beijing to release two Canadians arrested after Canada detained the chief financial officer of Chinese telecoms giant Huawei as 'strange' and 'very bad in the eyes of the Chinese people'.
The satellite, launched from China, will study ocean surface winds and waves around the clock and aims to help the better prediction of cyclones.
Two officers with France's foreign intelligence agency, the DGSE, have been held in detention since December accused of passing secrets to a foreign power, while one of their wives was released on bail, French defence minister Florence Parly has confirmed, while security sources told AFP news agency the agents are suspected of helping China.
Under deal signed by prime minister Narendra Modi and President Macron, each country will open its naval bases to warships from the other.
President begins first state visit to China hoping to relaunch EU-China relations strained by Beijing's restrictions on foreign investment and trade.
Friends of French nationals Hu Jiamin and his wife Marine Brossard, who were arrested together by plain clothes police during the Shenzhen-Hong Kong Biennale of Urbanism Architecture after painting a mural there in tribute to the late Chinese activist and Nobel Peace Prize winner Liu Xiaobo, say they cannot reach the couple and have no idea where they are being held.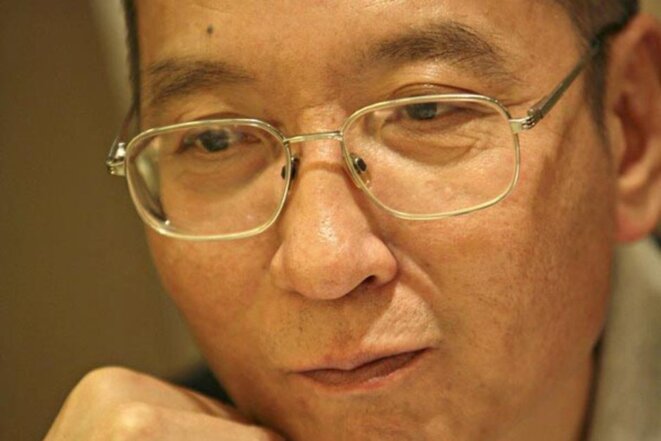 Liu Xiaobo. © Reuters
The death on July 13th of imprisoned Chinese human rights activist and Nobel Peace Prize winner Liu Xiaobo has highlighted the reticence of Western nations to clearly denounce the fierce repression meted out by the Chinese authorities against pro-democracy campaigners. Mediapart's Beijing correspondent Elodie Goulesque reports on how rights issues have fallen off the agenda of the international community in face of China's rise to the rank of the world's second superpower.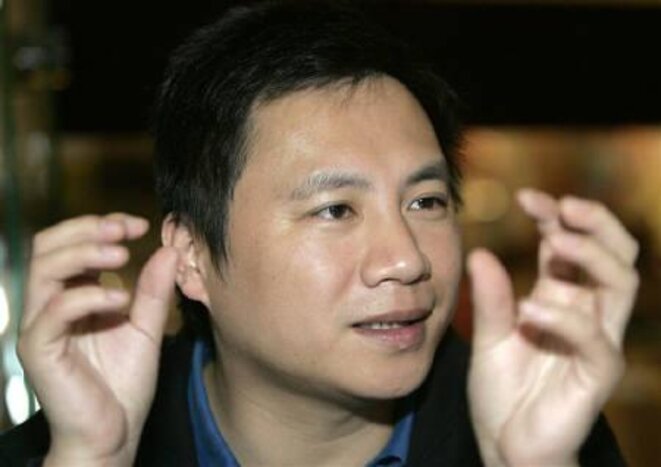 Dissident Wang Dan. © Reuters
Wang Dan was one of the student leaders in the Tiananmen Square protests in Beijing in 1989 and was later jailed twice before going into exile. He recently visited Paris to give a series of lectures on the continuing impact of the movement and spoke to Mediapart about his involvement in the protests and his reading of the situation today in China and its role in the world. Gilles Taine reports.