Keyword: Christian Estrosi
Manuel Valls accused conservative opposition of mounting campaign over police numbers on night of Bastille Day attack for 'purely political' reasons.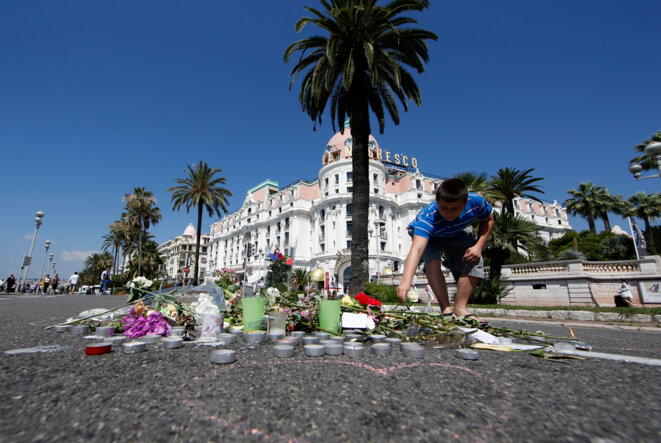 July 18th: tributes to the Bastille Day attack on the Promenade des Anglais in Nice. © Reuters
The Bastille Day attack in Nice, when a Tunisian immigrant from the city drove a truck into crowds walking the seafront Promenade des Anglais, killing 84 people, has heightened the already prevalent racial and social tensions in the Riviera capital. Ellen Salvi reports from Nice, where local politicians have long fuelled the fires of division that threaten to engulf the city.
Football authorities on the Riviera have introduced a 'secularism charter' that bans clubs on Côte d'Azur from bringing religion into the game.
The end of the regional elections in France last weekend was the starting gun for another contest – to choose the Right's candidate for the next presidential election. Already, ahead of this primary scheduled for the autumn of 2016, two clear ideological lines have emerged as have a host of competing candidates. Just one factor seems to unite them all and that is hostility towards their own leader, Nicolas Sarkozy, who is widely blamed for assisting the rise of the far-right Front National. Ellen Salvi reports.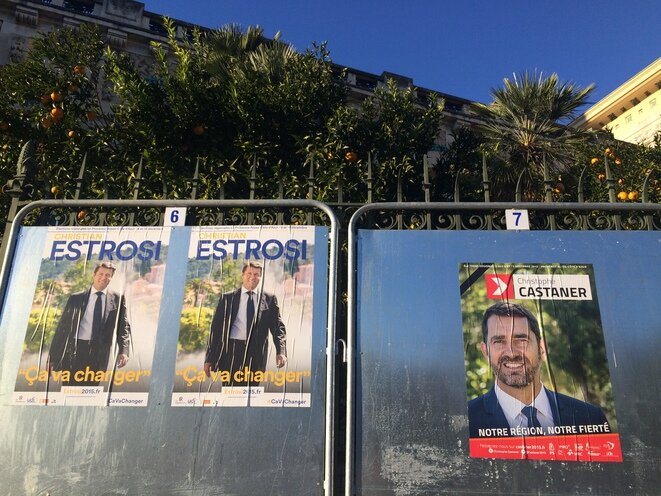 Election billboards in Nice. © ES
France's far-right Front National (FN) party is hoping to take control of the Provence-Alpes-Côte d'Azur region in nationwide regional elections played out today and next Sunday. The council of this south-east corner of France has been run for 17 years by the Socialist Party, which is now predicted to receive a drubbing. The main predicament facing the socialists after the first round is whether or not to withdraw their list of candidates for the benefit of the hard-right conservative candidate to defeat the FN. But, as Ellen Salvi reports from Nice, even collective political suicide may not be enough to stop the increasingly popular far-right.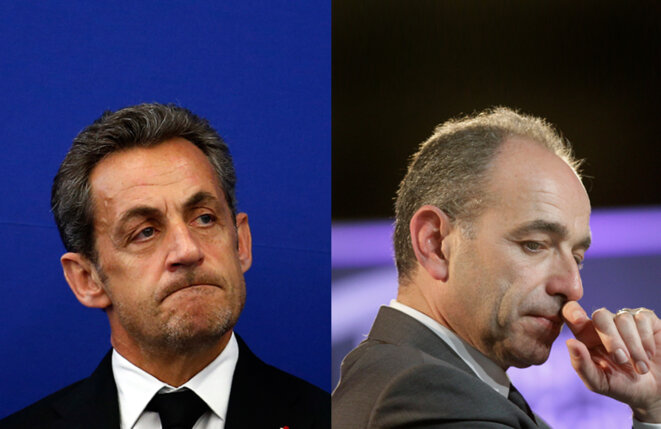 © Reuters
Debts of nearly 80 million euros, a party leader who had to step down over an election funding scandal, warring factions, public attacks, leaked allegations that senior party figures and their relatives have been milking its finances for their own benefit and continuing scandals surrounding its talismanic figure Nicolas Sarkozy... France's main opposition party the UMP seems on the brink of a political abyss. Indeed, one senior figure in it has claimed that the right-wing party is "already dead". Mathilde Mathieu, Ellen Salvi and Marine Turchi report on a party crisis that shows no sign of abating and could end in its destruction.
The right-wing mayor Christian Estrosi announced ban until end of tournament following riots after the last two Algerian games.