Related keywords
The possible deal between PSA Group - which includes Citroën - and FCA would create one of world's biggest carmakers.
Combined business would be 50% owned by Fiat shareholders and 50% by Renault stockholders, making new merged firm a global leader.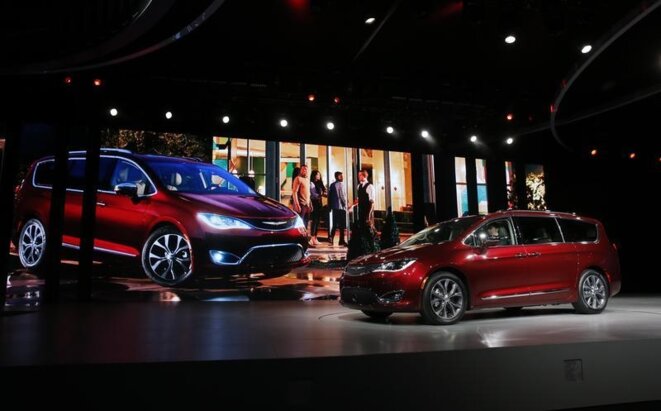 Chrysler cars at the Detroit car show in January 2016. © Reuters
Renault and PSA Peugeot Citroën are not the only car makers to have used the same software to increase the prices of their spare parts. Mediapart, working with the European Investigative Collaborations (EIC), Reuters and Belgian daily De Standaard, can reveal that 31 different car makers were approached to use the software and that at least three of them, Nissan, Jaguar Land Rover and Chrysler, have employed it to boost revenue. Between them these five huge automobile manufacturers have raked in an extra 2.6 billion euros from motorists around the world. Yann Philippin reports.