Related keywords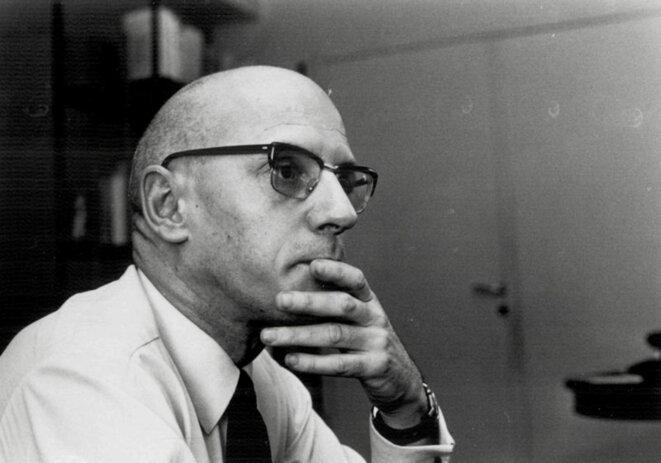 Michel Foucault, described by the CIA as 'France's most profound thinker'.
A 1985 Central Intelligence Agency research document now released under the US Freedom of Information Act, shows how agents of the American spy agency closely followed the complex and influential works of the high priests of post-war French intelligentsia such as Michel Foucault, Jacques Lacan and Roland Barthes, while they placed Jean-Paul Sartre under especial surveillance. Their aim was to encourage the divisions among intellectuals of the French Left and to fuel a global cultural war. Political theorist Gabriel Rockhill details and analyses the highbrow operation led by an agency more usually associated with assassinations and the covert manipulation of governments.
The phones of German foreign minister Frank-Walter Steinmeier and those of many of his ministry staff were systematically tapped by the US National Security Agency (NSA) in an eavesdropping operation that began at least 15 years ago, Mediapart can reveal in this report in collaboration with WikiLeaks. Confidential NSA documents obtained by WikiLeaks also disclose how Steinmeier, during his first term as foreign minister in 2005, "appeared relieved" to have been spared details of infamous rendition flights operated by the US over German airspace. Jérôme Hourdeaux and Mathieu Magnaudeix report.
The leader of France's far-right Front National said it was 'malicious' to interpret her comments in a TV interview that way.