Related keywords
Notre-Dame cathedral after the fire in April 2019. © Reuters
Levels of lead concentration 400 to 700 times the maximum authorised limit have been detected in the ground inside and around Notre-Dame cathedral in Paris since the fire that destroyed it in April, according to confidential documents seen by Mediapart. Neither the regional health authority nor the Paris police authorities – who have carried out one of the tests - have passed on these results to people living near by or people working in contaminated areas. One reason for not doing so is apparently the fear of alarming people. Pascale Pascariello reports.
The Paris public prosecution services have opened an investigation into a complaint lodged by a male employee of the capital's City Hall against the Vatican's envoy to France, Archbishop Luigi Ventura, who he said repeatedly touched him in a sexual approach during a New Year's ceremony on January 17th.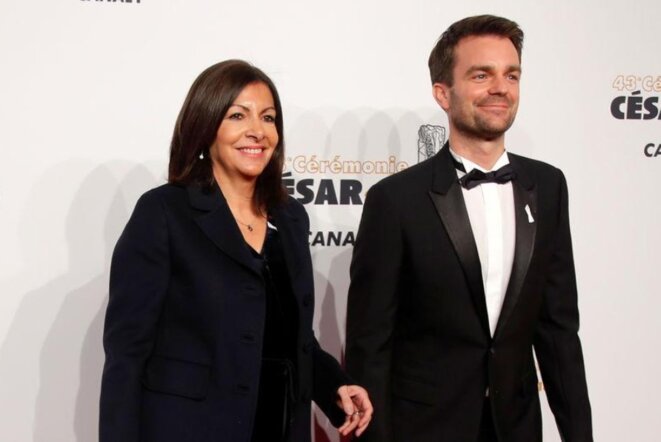 Paris mayor Anne Hidalgo with deputy Bruno Julliard in March 2018. © Reuters
The deputy mayor of Paris, Bruno Julliard, this week resigned from his post in a blistering attack on the French capital's socialist mayor Anne Hidalgo, for who Julliard had previously been a close political ally. It was the latest significant blow for Hidalgo who hopes to be re-elected to the prestigious and politically strategic post in 2020. In this detailed report, Pauline Graulle and Ellen Salvi went behind the scenes at the Paris City Hall to hear from insiders their divided opinions on Hidalgo's management of the riverside Hôtel de Ville, which increasingly appears like a ship taking on water.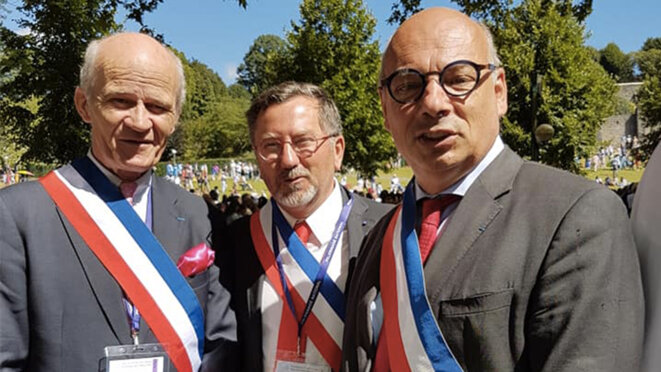 Conservative councillors attending Catholic ceremonies in Lourdes wearing their official sashes. © Facebook
The French constitution sets out that "France is an indivisible, secular, democratic and social Republic", and the country's strict laws upholding the secular nature of the state and its institutions, including a ban on the wearing of religious dress and symbols in state educational establishments or by public employees, have been at the centre of tensions with members of the Muslim community. But a recent incident involving members of the council of the south-west city of Toulouse demonstrate that for some politicians, the rules of secularity are bendable according to one's religion. Emmanuel Riondé reports from Toulouse.