The text, backed by far-right leader Marine Le Pen, was dismissed by Macron's government as a diatribe from a bunch of military pensioners who "only represent themselves".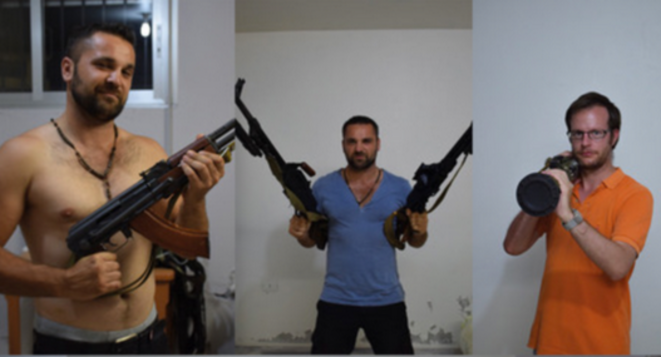 SOS Chrétiens d'Orient's former head of mission Alexandre Goodarzy (in blue and topless) and its co-founder Benjamin Blanchard (in orange) posing in a Syrian house with a rocket launcher, a Kalashnikov and machine guns. © Document Mediapart
French Catholic association SOS Chrétiens d'Orient (SOS Christians of the Orient) claims to help Christians in Syria without interfering in the conflict that for nine years has been tearing the country apart. But as an investigation for Mediapart has already shown, it has forged close relations with bodies and people supporting the Damascus regime of Syrian dictator Bashar al-Assad. And as this second investigation reveals, the NGO - which for several years has been a 'National Defence Partner' of France's Ministry of Armed Forces – also supports pro-Assad militia.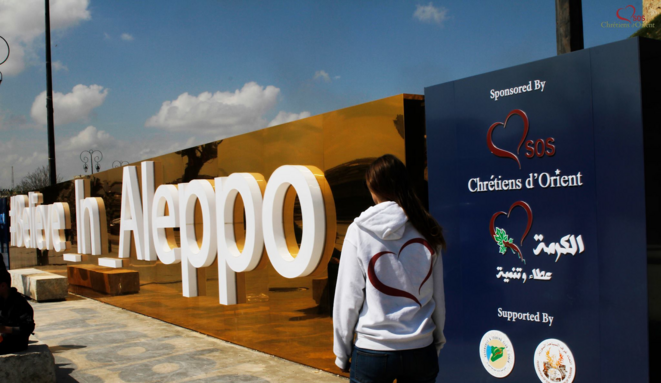 'Believe in Aleppo', a 2017 PR stunt in the war-ravaged Syrian city of Aleppo, organised by the Damascus authorities with the help of SOS Chrétiens d'Orient. © DR
French association SOS Chrétiens d'Orient (SOS Christians of the Orient) is a self-declared "apolitical" not-for-profit NGO, which sends volunteers and staff across the Middle East with the stated aim of supporting the region's persecuted Christians, notably in Syria. But, as this investigation for Mediapart reveals, its links with the French far-right and its close relations with bodies and people supporting the Damascus regime of Syrian dictator Bashar al-Assad raise disturbing questions about its mission.
A statement from the Government of National Accord (GNA), the Tripoli-based authorities recognised by the UN as Libya's governement, said its interior ministry had suspended 'all relations' with France because 'support of the criminal Haftar', a reference to rebel commander Khalifa Haftar, based in the east of the country, whose forces have launched an ongoing military offensive to overthrow the GNA.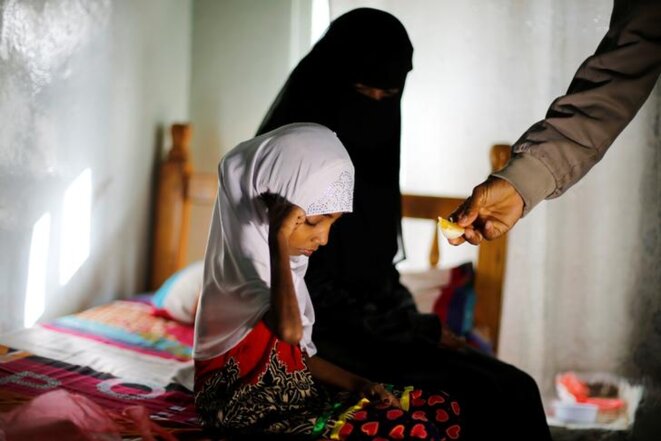 Relief organisations estimate that over the past four years around 85,000 Yemeni children have died from hunger or illness. © Reuters
Weapons sold by France to the Saudi-led coalition offensive against the Houthi rebellion in Yemen are being used to starve millions of the country's population, a strategy the United Nations has described as a method of warfare that "may constitute a war crime".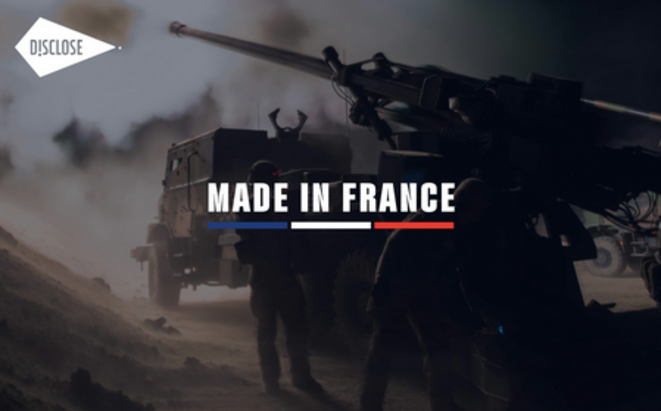 Amid the ongoing war in Yemen, France continued to supply weapons to, and also signed new contracts with, Saudi Arabia, all of it behind a veil of secrecy.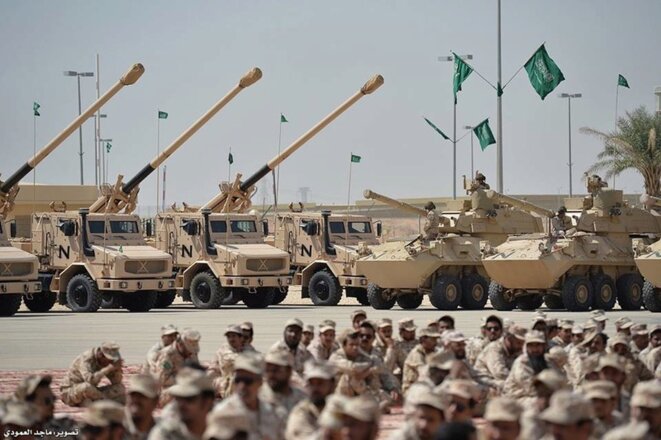 A Saudi army display of French-made CAESAR howitzers (left of picture), one of the most lethal artillery weapons in existence. © DR
An unprecedented leak of secret documents from France's military intelligence agency, the DRM, has revealed the massive use of French-made weapons, like those also of the US, the UK and Germany, in the ongoing civil war in Yemen. The contents of the leaked documents are detailed here in three exclusive reports published simultaneously by Mediapart and its partner Disclose, a newly founded independent, not-for-profit online magazine of investigative journalism, which reports how these weapons have been used against the civilian population in a war that has wreaked what the United Nations describe as "one of the worst humanitarian crises in the world".
President François Hollande urged UN intervention to end militia wars, warning that otherwise 'terrorism will spread across the region'.
Amid growing fears of an imminent genocide of Muslims in the former French colony, Paris is boosting its peacekeeping force by 400 troops.
The peace-keeping force will join another 420 French troops already on the ground amid fears that the CAR is on the brink of a bloody civil war.