Keyword: Clichy-sous-Bois
Related keywords
Residents of deprived areas in France that erupted into violence in 2005 are still waiting for things to improve and some fear unrest could return.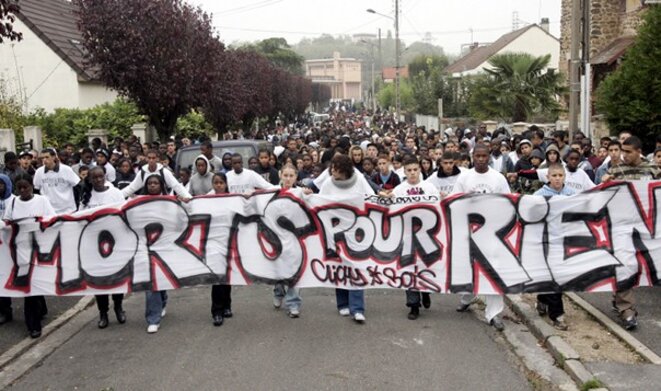 © Reuters
Last month two police officers who stood trial for failing to prevent the deaths by electrocution of two teenagers in a Paris suburb in 2005 were acquitted. The court case, which took place nearly ten years after the events that sparked widespread rioting across France, highlighted how little has changed in that time to improve the often tense relations between the police and the populations in deprived urban areas, and notably youths from racial minorities. There have been no wide-ranging inquiries in France to identify the root causes of the tensions, while  a report on the issue, which offers some practical if modest solutions, has been languishing on the current interior minister's desk for nearly a year. Louise Fessard considers why there has been so startlingly little progress in improving police-community relations over the last, lost decade.
The two officers were accused of failing to help two boys who fled from them into a power substation near Paris in 2005, sparking weeks of riots.
The two officers are accused of failing to save two boys fleeing them who were electrocuted in a power substation, prompting nationwide riots.
On October 27th, 2005, two police officers chased three teenagers into an electricity sub-station in a Parisian suburb where two of them died after being electrocuted. Their deaths provoked major riots around Paris and across France. Nearly eight years later a French court has ruled that the two officers should stand trial, on charges of failing to provide assistance to persons in danger. Mediapart's legal affairs correspondent Michel Deléan reports on the complex background to this high-profile case.
A decision to drop legal proceedings against two policemen accused of failing to attempt to prevent the fatal electrocution near Paris of  two teenage boys they were trying to arrest – an incident which sparked nationwide riots – was overturned on Wednesday by France's highest appeals court. The landmark ruling, seven years after the events, now opens up the path for a trial of the officers in what is a politically and socially highly-charged case, regarded by many as symbolic of the critical tensions between police and young populations in France's suburban sink estate zones. Michel Deléan reports.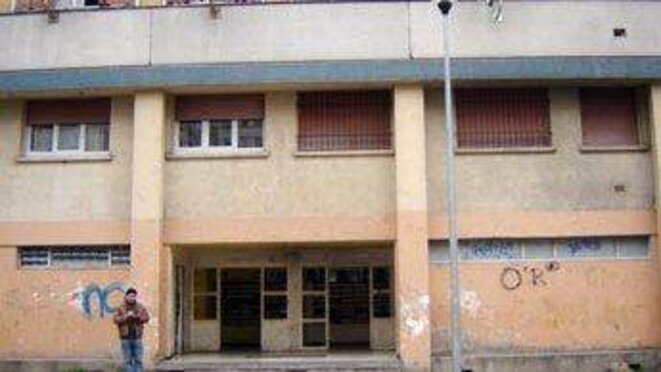 The privately-owned, 1960s-built 'Chêne Pointu' housing estate (photo) in the run-down Paris suburb of Clichy-sous-Bois contains 1,500 apartments. Slumlords rule the roost here, where more than two-thirds of inhabitants live below the poverty line and insalubrious, overcrowded flats are rented, room by room, for as much as 1,800 euros per month. The local authorities complain that they are largely powerless to combat the blatantly illegal practices.
Edouard Zambeaux
investigates.