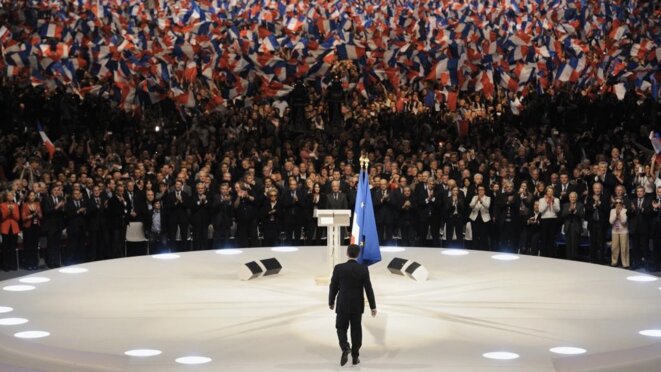 Nicolas Sarkozy's 2012 election campaign spent nearly 46 million euros. © Reuters
An expert report has revealed for the first time the full extent of the massive overspend by Nicolas Sarkozy's failed election campaign in 2012. The document, seen by Mediapart, shows that the former president's campaign spent a total of nearly 46 million euros – double the fixed ceiling for a presidential candidate. The overspend includes a 'forgotten' 8.2 million euros whose existence only came to light late in 2015. Mathilde Mathieu reports.
It took three years, but Mediapart has finally been vindicated in its fight for full transparency when it comes to scrutinising the campaign accounts of French elections. The highest administrative court in the land, the Conseil d'État, has ruled in favour of Mediapart's demand that the entire process of how election accounts are checked by the official body in charge – the CNCCFP - should be open to the public. The ruling means that whatever the election and whoever the candidate the public has a right to know the full details. Mathilde Mathieu reports on this landmark verdict.
The official body that scrutinises election funding has refused to publish its reasons for rejecting Nicolas Sarkozy's accounts for the presidential campaign last year. Now Mediapart has obtained a ruling that the organisation must reveal the reasons behind its decision or risk flouting the law. Mathilde Mathieu explains the background to an obscure administrative wrangle with potentially wide-ranging consequences.