Related keywords
François Hollande, on the second leg of a South American tour and who is the first French president to visit Colombia in 30 years, pledged further support for the country's peace process, which it already partly funds, during a visit to a Farc rebel camp.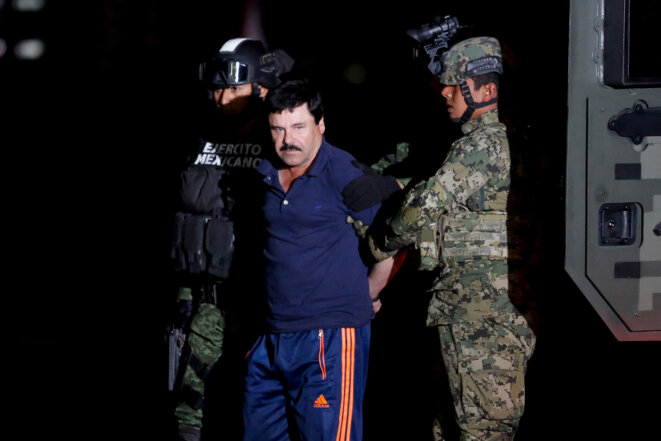 Joaquin 'El Chapo' Guzman on 28 May 2016, in Mexico. © Reuters
French criminal investigators have established a financial link between the recent carbon trading fraud – the biggest crime of its kind France has ever seen – and Latin American cocaine cartels. In particular the money trail points to a connection between the massive fraud and the infamous Sinaloa Cartel, whose boss is the drugs baron Joaquín 'El Chapo' Guzmán. Fabrice Arfi reports.
Despite an arm injury sustained during his capture by Colombian rebels a month ago, Langlois appears to be in good health.
The reporter went missing along with five Colombian security force members after clashes with rebels that claimed the lives of four people.