French finance minister Bruno Le Maire on Monday said emergency government aid for the country's carmakers, an industry severely hit by the effects of the Covid-19 epidemic, is conditional to them bringing certain manufacturing activity home to France from abroad.
French social sciences researcher Roland Marchal, 64, who was released by Iran in a prisoner exchange last month after spending nine months in jail on spying charges, has described the harsh conditions of isolation he was held in after his arrest and that of fellow researcher Fariba Adelkhah, who remains in a Tehran prison.
Firefighters held a march in Paris on Tuesday in protest over working conditions, including low staff numbers, poor pay and inadequate protection against violence increasingly directed against them, when unions claimed a turnout of between 7,000 and 10,000.
A study by London-based human rights charity Refugee Rights Europe questioned almost 300 migrants about their conditions living rough on the streets of the French capital, with many respondents complaining of a climate of fear amid physical attacks, racial abuse and sexual assault.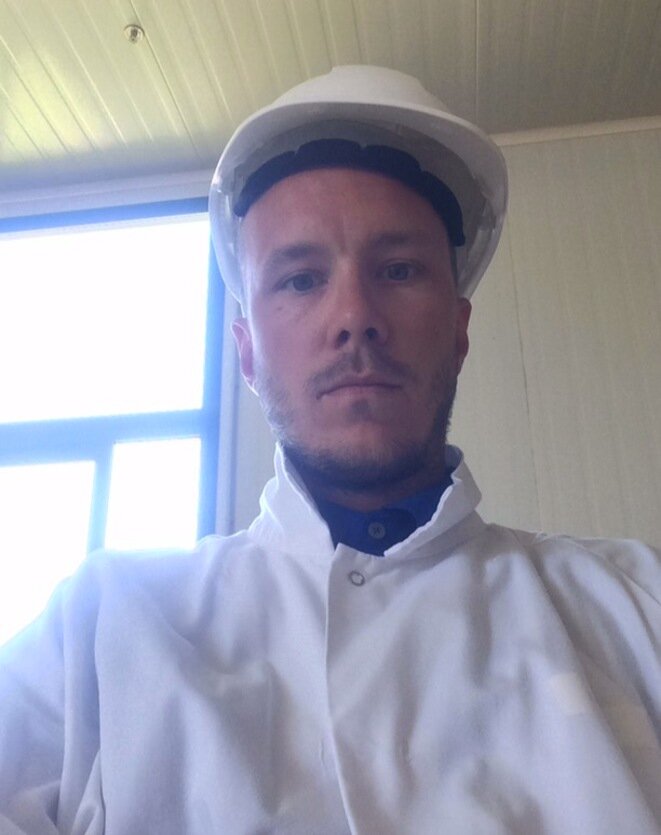 Geoffrey Le Guilcher © DR
During the summer of 2016, journalist and Mediapart contributor Geoffrey Le Guilcher covertly gained employment as a worker on the production line of an industrial slaughterhouse in Brittany, north-west France. Le Guilcher infiltrated the lines to see for himself the infernal environment where, knife in hand, he was tasked with removing the fat from half-carcasses of cows at a rate of one every minute. He discovered not only the dreadful plight of the animals, but also the extreme duress placed on employees, whose relentless working rhythm drove some of those he befriended to drink and drugs. His experiences are detailed in a book, Steak Machine, published this month in France. Here he tells Rachida El Azzouzi about the horrors of the slaughterhouse.
Greek media reports claim that French finance ministry experts were helping Athens prepare its proposal of reforms for international creditors.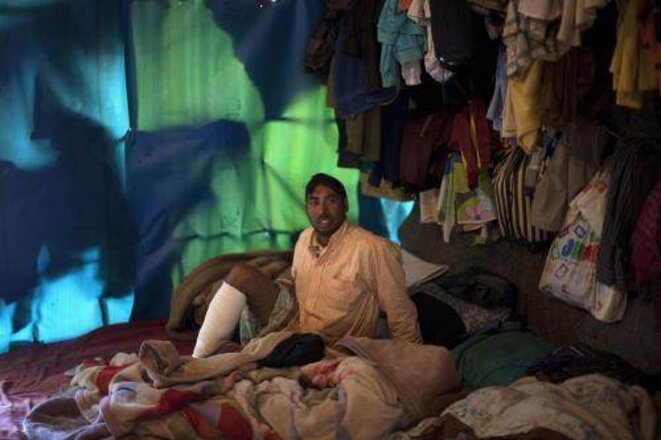 © Reuters
In April this year, the supervisors of a strawberry farm in Greece opened fire on a group of immigrant workers who had demanded to be paid their salaries which had been withheld for six months. The shooting left 33 Bangladeshi workers wounded (picture), eight of them seriously hurt. It also revealed the dire conditions in which thousands of immigrant workers live in Greece, underpaid and often undeclared, with little or no possibility of escaping their exploitation in intensive farming businesses. Charalambos Kassimis is a professor and research director of rural sociology with the Athens University of Agriculture. In this interview with Amélie Poinssot, he explains the rural evolution which created the need for foreign labour, and details how many migrants became trapped in an organised "state of slavery" made possible by a "law of silence" enforced by politicians.
Amidst the heated debate over the French government's plan to further reform the French pension system, a cross-party parliamentary committee will next month deliver its recommendations on remedying what one of its members describes as the "scandalous" plight of hundreds of thousands of immigrant workers who enter retirement with little rights and in conditions of dire poverty. Carine Fouteau reports on a shameful social issue that has hitherto been swept under the carpet by successive governments, and  hears from the committee's rapporteur, Alexis Bachelay, what reforms he and his colleagues are due to propose in June.
US academic teachers in France are, like French academics teaching for US schools in France, akin to seasonal workers with few rights or security.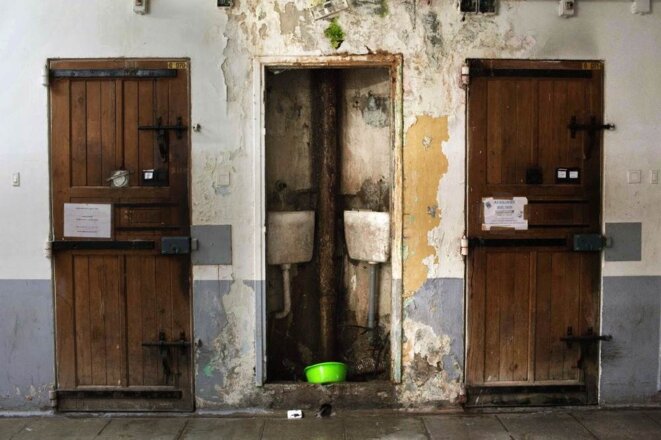 L'humidité dans un entre-deux (photo G. Korganow/CGLPL)
France's prison inspection agency this week published a scathing report on conditions at Marseille's notoriously dilapidated jailhouse, Les Baumettes, which it described as amounting to "a grave violation of fundamental rights", and has called on the government to take urgent remedial measures at the almost 80-year old prison where overcrowding reaches 146%. The insalubrious and understaffed prison was officially declared a fire hazard in 2011 and is, the inspectors found, home to colonies of rats, cockroaches and louse where racketeering and violence are rife. Michel Deléan reports.