Keyword: conflict of interest
Related keywords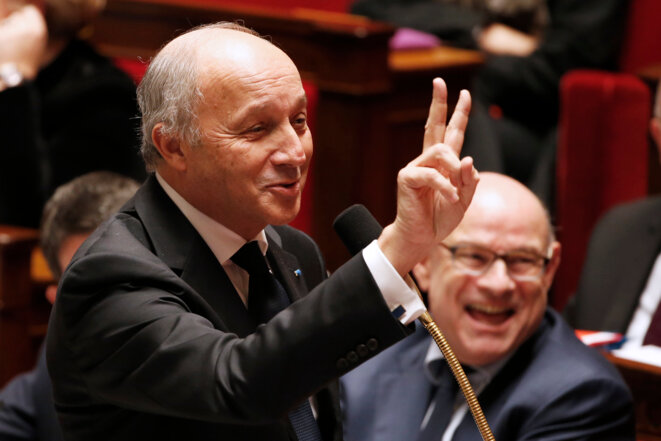 French foreign affairs minister Laurent Fabius. © Reuters
An unauthorised biography of Luc Besson to be published in France on Wednesday recounts that the renowned French film director and producer was granted an extraordinary exemption from a multi-million-euro wealth tax payment when current French foreign minister Laurent Fabius was finance minister. The exemption, claims the book, was agreed after the intervention of Fabius, whose sister and nephew were employed by Besson. Fabrice Arfi reports.
Prosecutors had claimed a conflict of interest when François Perol became head of BPCE bank after being advisor to President Sarkozy.
The former EDF chief, now advisor to Russian national nuclear corporation Rosatom, was pushed to withdraw bid by French economy minister.
Judicial investigation into 2009 appointment of Francois Perol, who was President Sarkozy's economics adviser, as chairman of merged bank.
Members of the French Senate have recently begun publishing their outside business affairs on a new online register of members' interests. The aim is to prevent conflicts of interest between a senator's public and private lives. The first register has thrown up a fascinating array of outside activities. But senators are under no obligation to make the declarations and there is no provision for them to publish details of how much they earn from other sources. So will self-regulation work? Mathilde Mathieu reports.