Keyword: conflict of interest
Related keywords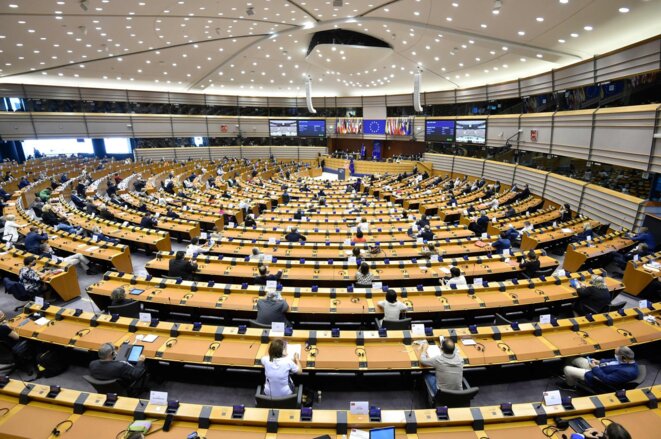 MEPs in a plenary session of the European Parliament in Brussels, September 16th 2020. © AFP
Among the Members of the European Parliament are a group of farmers and others with agricultural interests who benefit directly from the subsidies provided for in the EU's Common Agricultural Policy (CAP). The fact that many of them are at the forefront of negotiations to map out the reform of the CAP, to be put to a vote during this week, raises a clear question of conflicts of interest. Amélie Poinssot reports.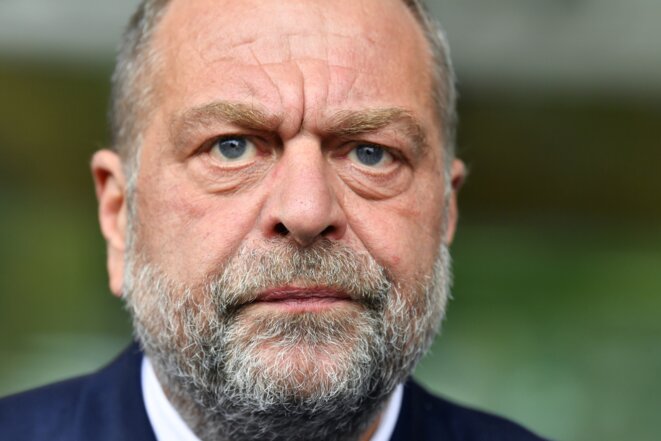 Justice minister Éric Dupond-Moretti, September 24th, 2020. © Alain JOCARD / AFP
An anti-corruption activist has lodged a formal complaint against France's new justice minister Éric Dupond-Moretti, accusing the latter of an unlawful conflict of interest. The complaint has been made to the Cour de Justice de la République, a special court which deals with allegations of unlawful actions by ministers in the course of their official duties. The move follows a call by the justice minister for three prosecutors from the country's financial crimes prosecution unit to face disciplinary action. This is despite the fact that just a few weeks ago Dupond-Moretti, then a barrister, had made a formal complaint against those very same prosecutors. Fabrice Arfi and Michel Deléan report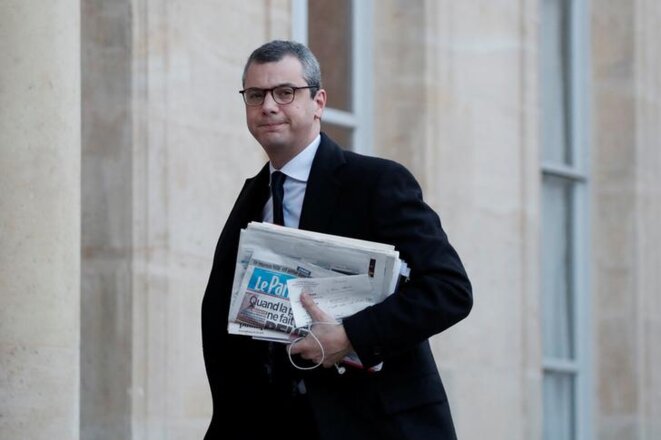 Alexis Kohler at the Elysée Palace, January 3rd 2018. © Reuters
The French prosecution services have launched an investigation into suspected corruption by President Emmanuel Macron's chief of staff Alexis Kohler, following an official complaint lodged by anti-corruption NGO Anticor. The complaint cited revelations last month by Mediapart into Kohler's role, when he was a senior civil servant, in affairs in which the interests of a shipping company owned by members of his close family were at stake. Mediapart's Martine Orange, who first broke the story, details here the background to the case that now threatens the downfall of the man described by French daily Le Monde as "the most powerful senior civil servant in France".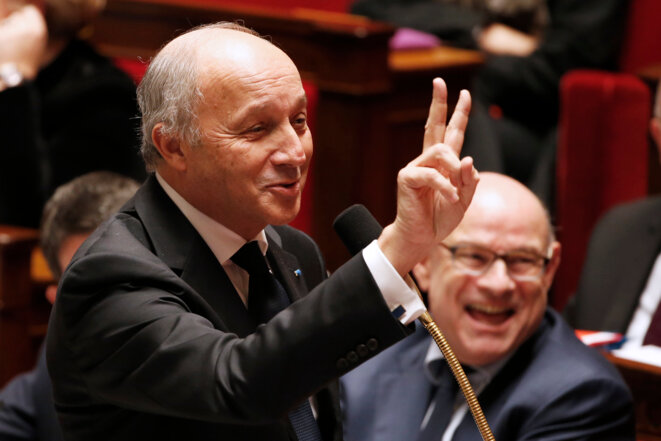 French foreign affairs minister Laurent Fabius. © Reuters
An unauthorised biography of Luc Besson to be published in France on Wednesday recounts that the renowned French film director and producer was granted an extraordinary exemption from a multi-million-euro wealth tax payment when current French foreign minister Laurent Fabius was finance minister. The exemption, claims the book, was agreed after the intervention of Fabius, whose sister and nephew were employed by Besson. Fabrice Arfi reports.
Prosecutors had claimed a conflict of interest when François Perol became head of BPCE bank after being advisor to President Sarkozy.
The former EDF chief, now advisor to Russian national nuclear corporation Rosatom, was pushed to withdraw bid by French economy minister.
Judicial investigation into 2009 appointment of Francois Perol, who was President Sarkozy's economics adviser, as chairman of merged bank.
Members of the French Senate have recently begun publishing their outside business affairs on a new online register of members' interests. The aim is to prevent conflicts of interest between a senator's public and private lives. The first register has thrown up a fascinating array of outside activities. But senators are under no obligation to make the declarations and there is no provision for them to publish details of how much they earn from other sources. So will self-regulation work? Mathilde Mathieu reports.