Beginning on April 4th, Mediapart has published a series of investigations into the circumstances of the 7.8-billion-euro sale by France to India of 36 Rafale fighter jets, which is clouded by suspicions of corruption on a large scale. In this short video with English subtitles, Yann Philippin explains the key results of Mediapart's investigations into this most complex story.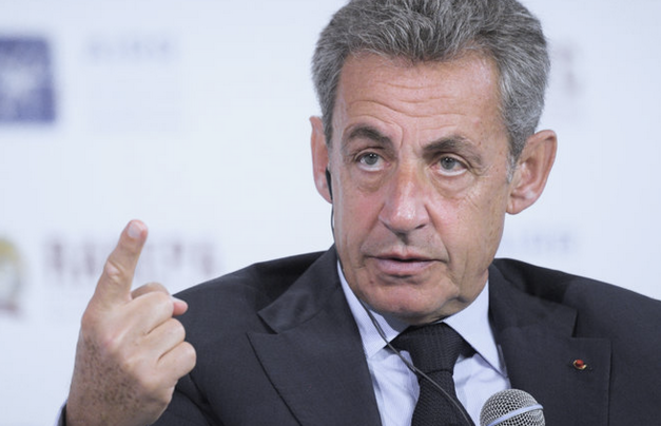 Nicolas Sarkozy, pictured here attending a conference in Moscow on January 16th 2020. © Evgeny Biyatov / Sputnik via AFP
The French public prosecution services on Friday confirmed they have opened a preliminary investigation into suspected "influence peddling" in relation to a 3-million-euro contract handed to former president Nicolas Sarkozy by Russian insurance services group RESO-Garantia in 2019. The group, one of the largest insurance companies in Russia, is owned by brothers Sergei and Nikolai Sarkisov, whose business dealings, including the sale of a third of its capital to French insurance giant AXA, have involved complex financial structures in tax havens. Yann Philippin and Antton Rouget report.   
After furious reaction from France to a last-minute decision by Poland not to buy 50 Airbus-built helicopters, the Polish deputy defence minister slammed Paris for disinviting Poland from an arms fair and claimed his country taught the French how to use cutlery. 
Ex-France football team star and until now European football tsar lost his appeal and is banned from football activity over suspect payment from FIFA chief.
Terms of deal are so favourable that in 15 years Max-Hervé George could be worth more than Aviva France, the firm which has to honour it.
Though US wants France to delay or scrap €1.2 billion contract, French officials say ending contact would harm Paris more than Moscow.
French company denies allegations that it bribed officials to win contract for 43km stretch of toll road linking Moscow to St Petersburg.
President Hollande leads chorus of approval over deal that will give more flexibility to employers but also offer more protection to employees.
The last remaining major French civil shipyard has won a contract of more than a billion euros to build a liner for a Miami-based cruise company.