Keyword: Corbeil-Essonnes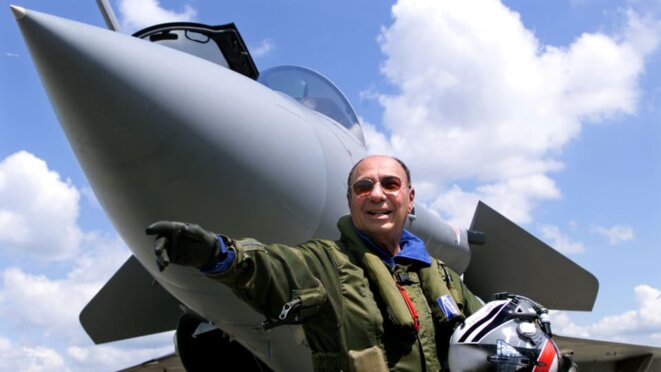 Serge Dassault in 1999 posing next to a Rafale jet at the Le Bourget air show north of Paris. © Reuters
Serge Dassault, who died on May 28th, 2018, at the age of 93, was a billionaire industrialist in the aviation sector, a former Senator and mayor, and the owner of the conservative daily newspaper Le Figaro. Prevented from having a major role the family business empire until the death of his father, Serge Dassault was driven by ambition and the desire to surpass what Marcel Dassault achieved. But despite his undoubted business successes, Serge Dassault's own legacy was tarnished by corruption affairs and allegations of buying votes, and he was convicted of tax fraud in 2017. Mediapart's Yann Philippin, who has spent many years reporting on the 'Dassault method', reports.
Serge Dassault, the head of the aviation and defence group that bears his name, a right-wing senator and France's sixth richest person, is accused of laundering the proceeds of tax fraud and of hiding part of his wealth from Parliamentary authorities. The trial, which started on Monday July 4th, focuses on cash hidden in offshore accounts which was allegedly later used to buy votes in the town near Paris where Dassault was mayor. As Yann Philippin reports, the origins of some of these accounts goes back to the days of Serge Dassault's father Marcel, who founded the aviation group.
Billionaire Serge Dassault was called as a trial witness but said he was unable to attend. © Reuters
On Wednesday May 18th Younès Bounouara was jailed for 15 years after being found guilty of trying to kill a man whose secret recording helped expose alleged vote buying by industrialist Serge Dassault in the town where the latter was mayor for many years. The verdict will come as a major embarrassment for Dassault, who has had close ties with Bounouara for more than 20 years. The two men are currently under investigation over the alleged system of vote buying. Yann Philippin reports.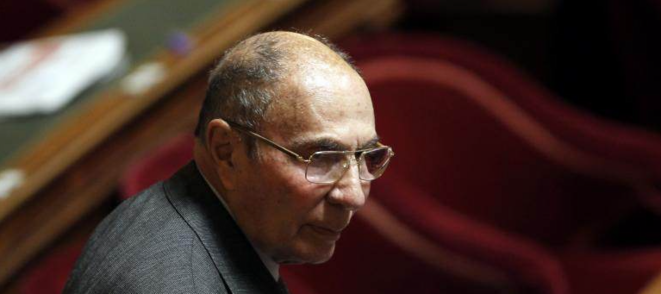 © Reuters
French senator and billionaire industrialist Serge Dassault is at the centre of a judicial investigation into suspected electoral fraud in which cash payments were made to voters to buy his election as mayor of a suburban town south of Paris, and also that of his designated successor. In 2013, Mediapart published a secretly-taped video in which the conservative politician and businessman, owner of daily Le Figaro and who has been stripped of his parliamentary immunity, admitted to handing out cash to voters in Corbeil-Essonnes. Now a new book by two French journalists, entitled Dassault Système, details the history of the scandal, and in the extracts published here by Mediapart, reveals how police reports providing evidence of the scam were intriguingly shelved.
On Wednesday February 25th, lawyers representing the French billionaire and senator Serge Dassault announced they were withdrawing an appeal against a ruling that Mediapart had been justified in publishing details of secretly-made tape recordings involving the industrialist. In those recordings Dassault, who also owns a newspaper group, appears to confess to handing out large sums of cash to ensure his preferred candidate won an election. As Mediapart's editor-in-chief Edwy Plenel points out, not only is Dassault's decision to stop the appeal a victory for press freedom in France, the outcome also makes a mockery of the decision by another court to ban Mediapart from using any content from the tapes at the heart of the Bettencourt affair.
The former mayor is being probed over vote buying, complicity in illegal election campaign financing and exceeding campaign spending limits.
A week after his parliamentary immunity was lifted, French senator is being questioned by detectives as part of a long-running vote-buying inquiry.
The new probe is linked to allegations that Serge Dassault orchestrated a vote-buying operation in the Paris region in 2009.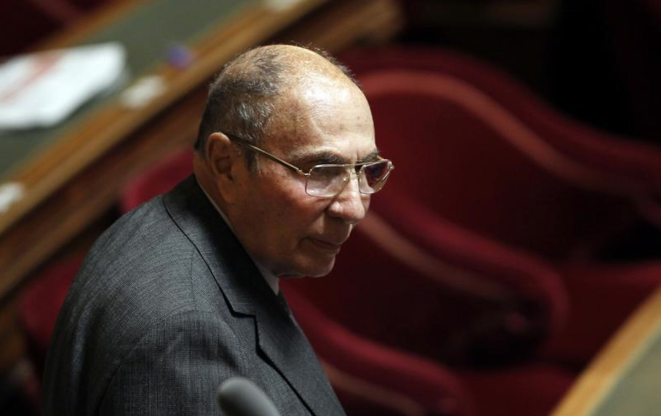 © Reuters
In a significant legal ruling that upholds the rights and freedom of the press, a Paris court has thrown out a lawsuit for invasion of privacy launched against Mediapart  by French industrialist, media tycoon and Senator Serge Dassault (pictured left).  The billionaire had attempted to obtain the censorship of recordings published by Mediapart and which reveal his complicity, in his own words, in funding electoral fraud. As Mediapart editor-in-chief Edwy Plenel writes here, the court's ruling announces a halt to the attacks on press freedom witnessed in two remarkable and absurd judgments concerning this website's reporting in the Bettencourt  affair.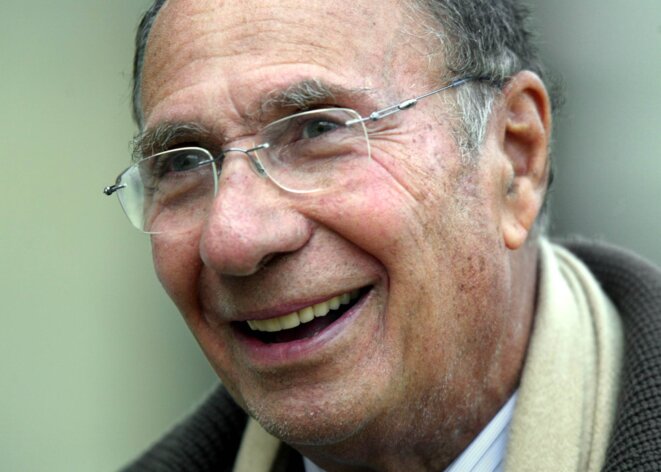 Serge Dassault, le 6 mai 2004 à l'Elysée. © Reuters
Just four days after Mediapart published a secretly-made tape in which French industrialist and senator Serge Dassault admits paying money to 'buy' a local election, fraud squad officers have taken possession of the recording. Mediapart handed over a copy of the tape after an official request from the authorities. At the same time Dassault's lawyers have tried to get the recording censored, claiming it is a breach of the 88-year-old billionaire's privacy. Fabrice Arfi reports.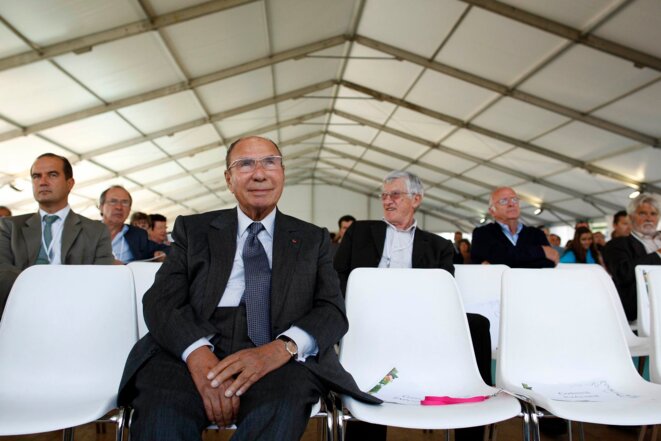 Serge Dassault a admis avoir acheté l'élection municipale de 2010 dans un enregistrement réalisé en novembre 2012. © Reuters
The billionaire French industrialist Serge Dassault, who was caught on tape saying he paid money to 'buy' an election, is to appear before examining magistrates next month as a witness in an investigation into the attempted murder of the two men who made that recording. Meanwhile a participant in the alleged electoral corruption that Dassault is said to have created speaks exclusively to Mediapart about how the 'system' worked. In doing so he makes a plea for the judicial authorities to help him – claiming his life is now in danger. Pascale Pascariello reports.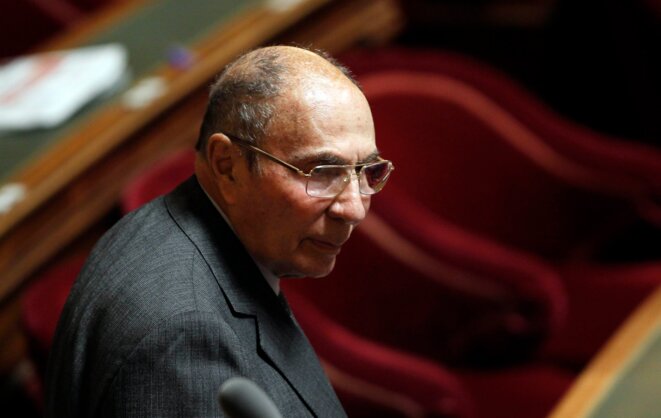 Le 22 octobre 2010, au Sénat. © Reuters
The leading French industrialist and media owner Serge Dassault has been secretly recorded on video admitting that he paid out a huge sum of money to help 'buy' a local election in a town where he was once mayor. Billionaire Dassault, one of the wealthiest men in France and a French senator, makes the assertion in a recording obtained by Mediapart and parts of which are published here. 'I gave the money,' he is heard saying to two men who asked him about the cash – 1.7 million euros in all - while they clandestinely recorded him. Mediapart has also established that three months after the video was made the two men concerned were shot and wounded, one of them seriously. Contacted by Mediapart about the tape Serge Dassault said he had no comment. Fabrice Arfi, Michaël Hajdenberg and Pascale Pascariello report.