Keyword: corruption trial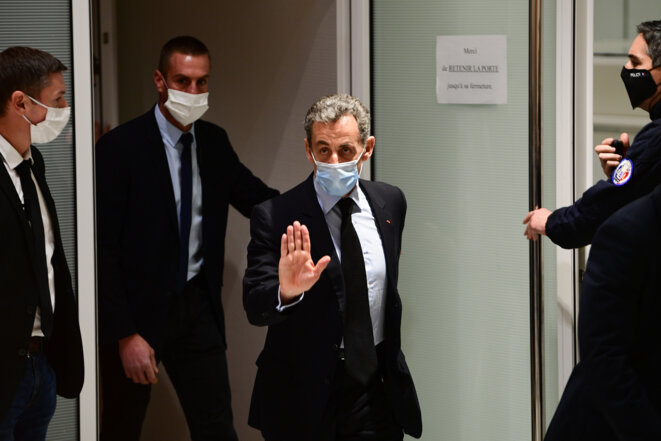 Nicolas Sarkozy at the courtoom in Paris, December 8th 2020. © Martin Bureau/AFP
The prosecution has called for Nicolas Sarkozy to be given a four-year prison sentence, with two years suspended, in the closing stages of the former president's corruption trial in Paris. Prosecutors also called for a similar sentence for Sarkozy's friend and lawyer Thierry Herzog and retired judge Gilbert Azibert. Mediapart's legal affairs correspondent Michel Deléan was in court to hear the prosecution sum up their case.
The 65-year-old former president is accused of having tried to illegally obtain information from a senior magistrate in 2014 about an investigation involving him.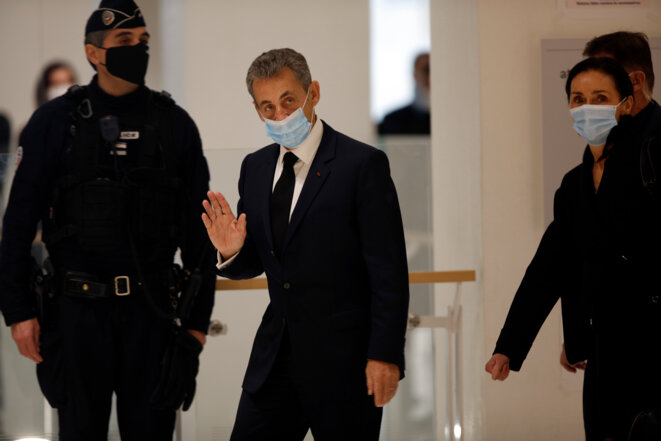 Nicolas Sarkozy and his lawyer Jacqueline Laffont at the court in Paris on November 26th, 2020. © Mehdi Taamallah/NurPhoto/AFP
Former president Nicolas Sarkozy has given evidence at the corruption trial in Paris where he is accused of trying to bribe a senior judge in return for confidential judicial information. The ex-head of state was full of anger and indignation at the allegations that have been levelled against him. "I swear to you, the idea that we were doing something we shouldn't could not have been further from my mind!" he told the courtroom. Mediapart's legal affairs correspondent Michel Deléan was in court to hear Nicolas Sarkozy proclaim his innocence on all charges.
The former president accused prosecutors of conducting a witch-hunt, using excessive means to snoop on his affairs and withholding evidence.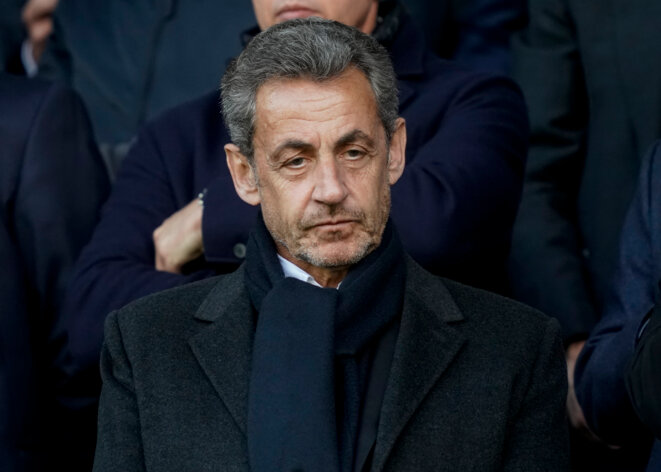 Nicolas Sarkozy at Nice in May 2019. © Lionel BONAVENTURE / AFP
When Nicolas Sarkozy was being questioned by judges over claims that his 2007 president election campaign was part-funded by the Libyan regime, he agreed to hand over his official diaries from that period. However, Mediapart understands that his lawyer has now told the judges that the former president is unable to provide any of them. This sudden about-face comes right in the middle of Nicolas Sarkozy's ongoing corruption trial, in which those very same diaries play a prominent role. Fabrice Arfi and Karl Laske report.
Sarkozy has become France's first modern head of state to appear in the dock on charges of corruption and influence peddling.