French president said the fifth wave of Covid-19 has begun in Europe and the rising Covid-19 incidence rate, up 40 percent in France over the past week, as well as rising hospitalisations were "alert signals".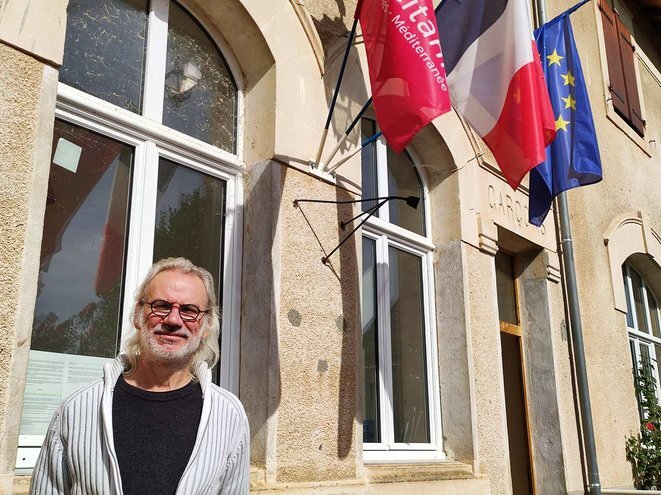 Dominique Legresy, mayor of the village of Corn in south-west France. © Photo Nicolas Cheviron pour Mediapart
Introduced in France this summer, a "health pass" attesting that the holder is fully vaccinated against Covid-19, or has recently tested negative to the coronavirus, is required for gaining access to a wide range of public venues. This month, as the government moves to extend its power to impose the pass through to next summer, Mediapart took to the road to gather reactions to the restrictions in the lesser populated rural areas of central and south-west France, where local concerns contrast with those in crowded urban zones. Here, Nicolas Cheviron reports from the village of Corn, whose mayor, Dominique Legresy, a fervent opponent of the pass, confides how he tries "to allow things to happen" without breaking the law.
The current state of emergency law in France - allowing the government to impose coronavirus-related restrictions - is set to expire on November 15.
French pharmaceutical group Sanofi has announced it is halting work on developing a Covid-19 vaccine using mRNA messenger technology because of the abundance of supplies of similar vaccines from other firms, and will instead develope mRNA vaccines against other pathogens, including the flu.
French health minister Olivier Véran has announced that around 3,000 healthcare workers acroos France have been suspended from duty without pay after failing to meet the deadline they were given to be vaccinated against Covid-19.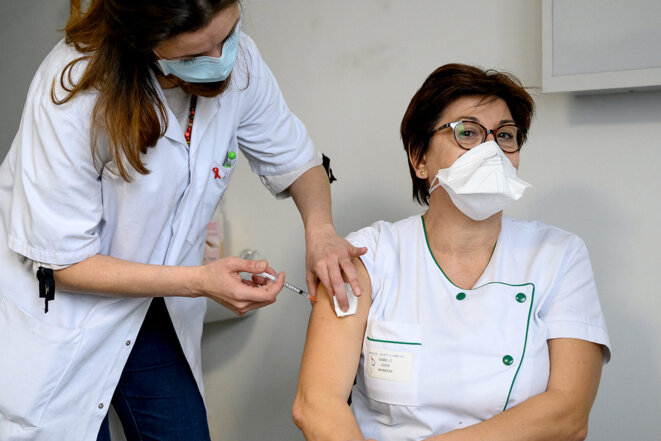 A nurse at the Saint-Camille hospital at Bry-sur-Marne east of Paris gets a dose of the Pfizer-BioNTech vaccine on January 8th 2021. © Photo Bertrand Guay / AFP
September 15th 2021 was the deadline for all healthcare professionals and many other workers in France to be fully vaccinated against Covid-19. The list of those subject to mandatory vaccination includes non-medical staff in hospitals, gendarmes, firefighters, ambulance staff and home carers. Those who fail to comply by the deadline will face being suspended without pay. As today's deadline loomed, hospitals were trying to persuade the last remaining reluctant staff members to get their vaccinations. Many in the medical profession, while fully supporting vaccination, see the obligatory nature of the injections as a major policy failure. Caroline Coq-Chodorge spoke to some involved in this last-minute race for vaccination.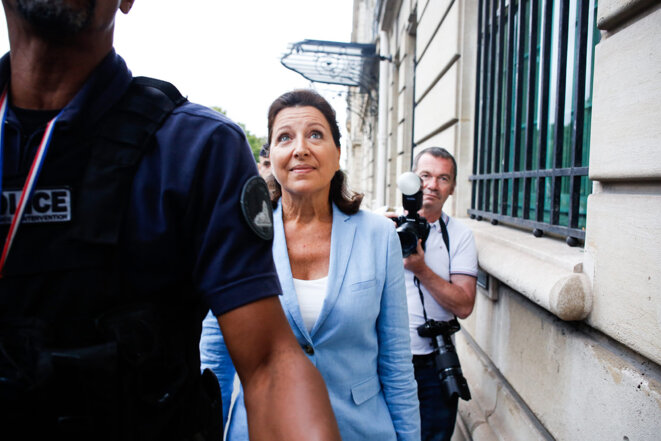 Former health minister Agnès Buzyn on Friday September 10th 2021, arriving for questioning by examining magistrates from the Cour de justice de la République. © Sebastien Calvet / Mediapart
The former French health minister Agnès Buzyn was placed under formal investigation on Friday September 10th for "putting the lives of others in danger" during the Covid-19 pandemic. Prosecutors also named her as an "assisted witness" - a half-way status between that of a witness and a potential suspect - in relation to allegations of "failing to fight a disaster". The investigation into Buzyn, who stepped down as health minister in mid-February 2020 as the epidemic was gaining speed in the country, came after numerous legal complaints lodged by private individuals and groups. The news, which will once again shine a spotlight on the French government's initial handling of the epidemic, comes just months before President Emmanuel Macron is set to seek re-election in the 2022 presidential election. Sarah Brethes, Caroline Coq-Chodorge and Antton Rouget report.
Agnès Buzyn faces investigation over  claims of "endangering the lives of others" said prosecutors, but not for a second possible offence of "failure to stop a disaster".
The fast-track scheme announced by minister Marlène Schiappa is aimed at those whose jobs put them at risk in the pandemic.
The local parliament in France's South Pacific territory of New Caledonia has voted in favour of compulsory Covid-19 vaccinations of all its adult population and visitors to the archipelago over fears of the spread of the Delta variant of the coronavirus that is sweeping French Polynesia.
French economy and finance minister Bruno Le Maire has announced an end to across-the-board financial support to businesses to help them survive the downturn caused by the coronavirus pandemic and resulting restrictions, detailing that future aid will only be made available on a case-by-case basis.
Staff at the hospital in Taaone, Papeete, the capital of French Polynesia, have been forced to install two dozen beds in the entry hall to the establishment.
Didier Raoult, who promoted hydroxychloroquine treatment, may not be able to continue his research as he has reached retirement age. 
Sixty Covid-19 deaths have been recorded in hospitals in Guadeloupe since August 9 out of a total of 357 since the beginning of the pandemic and incidence rate has shot up to 1,912 cases per 100,000 population.