Related keywords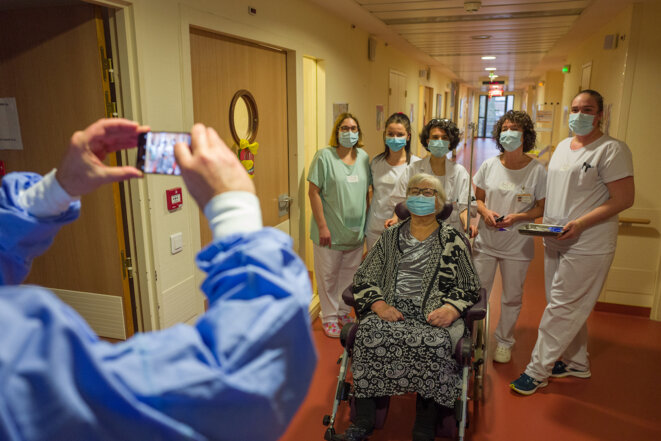 Régine, 71, became the first resident at the Garonne hospital in Toulouse to receive a Covid-19 vaccination, January 5th. © Frédéric Scheiber / Hans Lucas via AFP
The French government has announced a target of administering one million jabs of the Covid-19 vaccine by the end of January. Priority for the voluntary jab has been given to the elderly and healthcare workers, but it appears that a significant number of staff in the country's carehomes are refusing to be vaccinated over fears they have of potential side effects. Cécile Andrzejewski has been speaking to carehome workers across France about their scepticism, which they say is based on past incoherencies and U-turns in government policy to the coronavirus epidemic.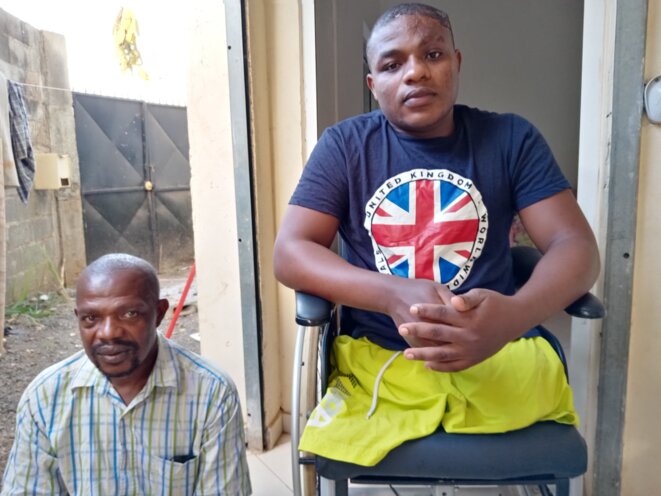 Having lost both legs when injured by a police boat while trying to get to Mayotte, Djassadi Farid now lives with the help of his father not far from the capital Mamoudzou. © JS
Violence is reaching unprecedented levels in the French overseas département of Mayotte in the Indian Ocean, prompted by the arrival of migrants from the neighbouring island nation of Comoros on makeshift boats. The result has been regular expulsions and repatriation of illegal migrants, clashes between the new arrivals and locals, and even riots. The situation has been exacerbated by the Covid crisis. Meanwhile the heavy-handed security response by the authorities in this small département has caused disquiet among local associations. Julien Sartre reports.
New Covid-19 infections are on average increasing by more than 18,000 a day, figures show.
Marseille mayorsaid seven to eight people had tested positive for the new variant in the city, while tests were underway on 30 others who may also have been exposed to it.
Health ministry has told French rugby bodies that the government wanted short-term measures introduced to stop European club matches against British clubs going ahead.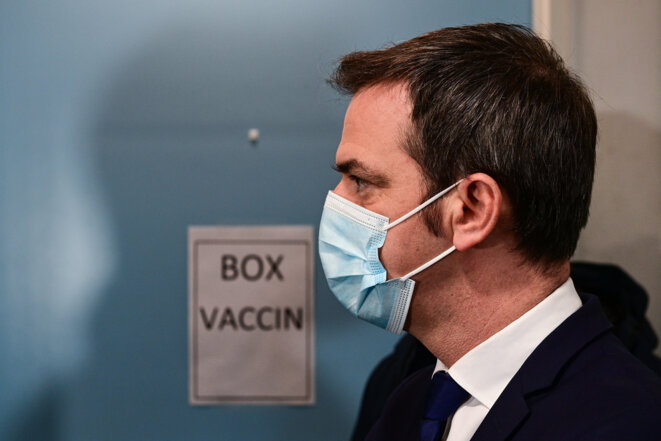 Health minister Olivier Véran in Paris on January 4th 2021. © MARTIN BUREAU / AFP
The initial slowness in the rollout of its vaccination campaign against Covid-19 has sparked a major political row in France. An investigation by Mediapart can now reveal that a failure of logistics prevented the Pfizer vaccine from being distributed more quickly. As with the earlier debacle over face masks, the Ministry of Health failed to react quickly enough to events and by the end of December had only managed to put in place 38 of the 113 special freezers needed to store the doses at low temperatures. At least three weeks were lost as a result, report Caroline Coq-Chodorge and Antton Rouget.
France's deliberately cautious approach has meant only about 350 people have so far received Covid vaccination jab.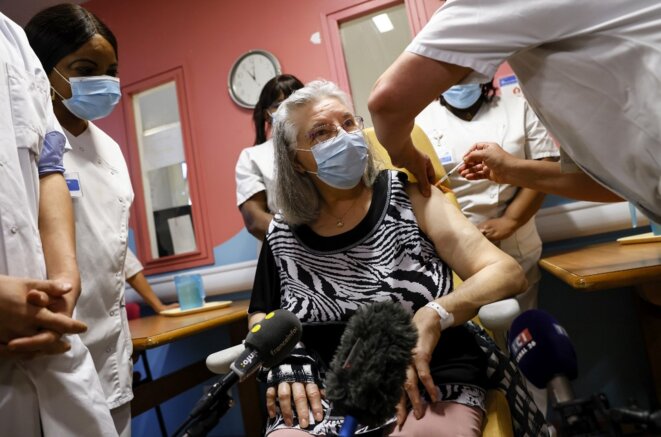 Mauricette M., aged 78, becomes the first French person to get a vaccine on December 27th 2020 at the René-Muret hospital at Sevran near Paris. © Thomas Samson / AFP
In his New Year's Eve address to the nation President Emmanuel Macron made clear his intention to speed up France's Covid vaccination programme, apparently stung by the country's slow performance compared with many others. Privately he is said to be angry at its "unwarranted slowness" and as a result the country is expected to step up its campaign this week. So far the number of vaccinations in France measures in the low hundreds compared with tens or hundreds of thousands - or even millions - in some other countries. Caroline Coq-Chodorge reports on the public mistrust that lies behind France's sluggish start in vaccinating its population.
France is 'wearing Europe's dunce cap,' MPs have warned, while doctors have spoken of 'excessive precautions' in vaccination campaign.
The French health ministry reported 26,457 new coronavirus infections over the past 24 hours on Wednesday, but the number of persons hospitalised for the disease declined by 183.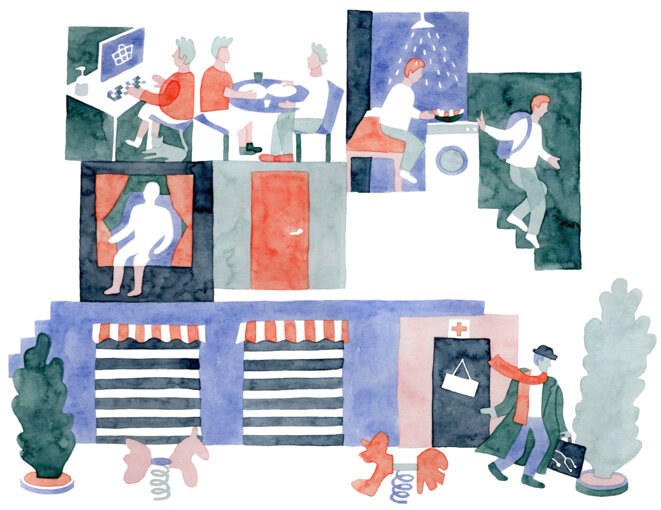 © Fanny Monier
As 2020 draws to a close amid the continuing coronavirus pandemic, Mediapart knocked on the doors of the inhabitants of an apartment block in the town of Meaux, east of Paris, to ask them about their experiences living through a year unlike any other. The lurking threat of the virus was of course a constant angst, but for many, it is the social and economic consequences that have marked them, and which leave them fearful for the future. Mathilde Goanec reports (illustrations by Fanny Monier).  
But French health minister now rules out another nation-wide lockdown.
Health minister Olivier Véran spoke as authorities in France fear arrival of a third wave in the weeks following the Christmas holidays.
An anti Covid-19 vaccine developed by US pharma firm Pfizer and Germany's BioNTech has been approved for use in France by the country's top health authority, the Haute Autorité de la santé (HAS), with vaccinations due to start on a voluntazry basis on Sunday, with a priority given for those most at risk.