The incident, filmed and put on social media by one of the 15-year-old's classmates, has sparked a top-level meeting to discuss school violence.
Arson attack, which followed anti-Semitic graffiti, came three years to the day after assault on a Jewish supermarket in Paris by Islamist gunman.
The man reportedly wanted to avenge attacks linked to Islamic State that have killed dozens in Paris over the past years.
Three schoolgirls aged between 13 and 15 have been arrested in a southern Paris suburb for allegedly sustained brutal attacks on a 12-year-old girl.
Seminars, events and cafes are helping some formerly staid institutions reinvent themselves as 'third spaces' beyond work and the home.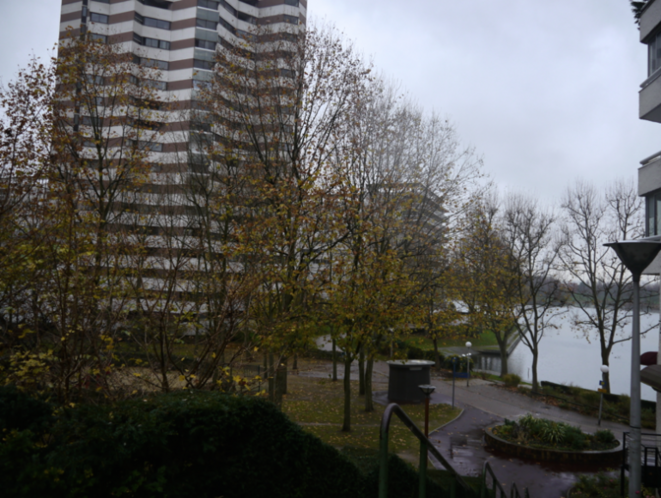 © LD
Earlier this month, the south-east Paris suburb of Créteil became a symbol of the sharp recent rise in anti-Semitic crimes committed in France when a young Jewish couple were the target of a vicious attack by three armed men who had come to rob them because, the assailants explained after their arrest, they were Jewish and therefore rich. The arrested men, who repeatedly raped the young woman victim during the robbery, are also suspected of being behind the beating-up of an elderly Jewish man at his home just weeks earlier. Lucie Delaporte reports from Créteil, where over several weeks, before and after the attack on the young couple, she interviewed members of the Jewish community who spoke candidly of their fears of anti-Semitic violence and why they believe it has become rampant in a suburb once regarded as a model of co-existence between religious and ethnic groups. 
Interior minister told rally held to protest against attack on Jewish couple that combating anti-Semetic acts would be a 'national cause'.
The French head of state has described the brutal attack on a woman aged 19 and her boyfriend, 21, near Paris as 'unbearable'.
Interior minister Bernard Cazeneuve said young couple assaulted in middle of day at their home near Paris were clearly victims of anti-Semitism.
France's pupils and teachers have gone back to school this week in the annual ritual known as the 'rentrée scolaire'. Amid the usual hopes and expectations for the new school year, many teachers feel a growing sense of frustration. For despite the promise by President François Hollande to make education a priority and create 60,000 new teaching posts, many current staff feel their working conditions and pay have been overlooked. In some deprived areas, meanwhile, hard-pressed teachers have been voting with their feet, asking to be transferred to less challenging regions. Here Mediapart examines the situation in three of those vulnerable education authorities, who have been forced to take on thousands of trainee teachers to fill their classrooms this year. Thomas Saint-Cricq and Lucie Delaporte report.