Keyword: crimes against humanity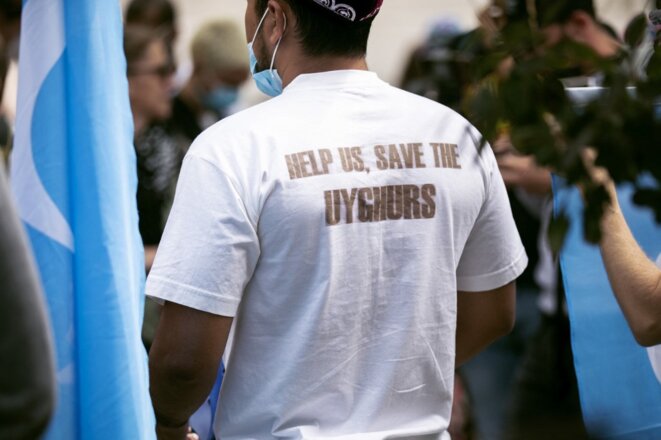 Manifestation de solidarité avec les Ouïghours devant l'ambassade de Chine à Paris en juillet 2020. © Noémie Coissac/Hans Lucas/AFP
The French public prosecution services have opened an investigation into the suspected "receiving" of the proceeds of crimes against humanity by four major clothing and sportswear companies who are accused of sourcing supplies from the forced labour of members of the Uyghur population in camps in the Chinese territory of Xinjiang. François Bougon reports on the unprecedented French legal move.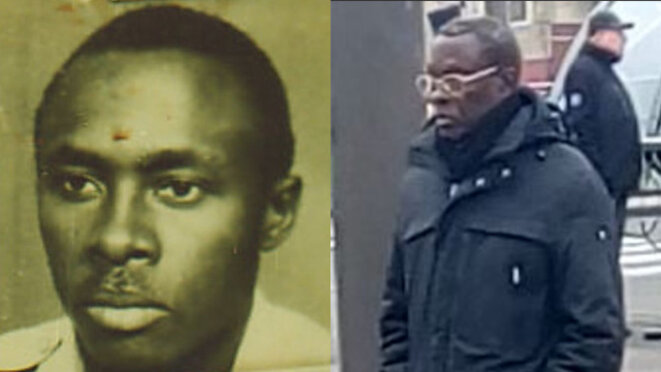 On the left, an undated photo of Aloys Ntiwiragabo ; on the right, photographed in February 2020. © DR
France's anti-terrorism prosecution authorities have opened a preliminary investigation for 'crimes against humanity' into Aloys Ntiwiragabo after Mediapart revealed that he was living in a quiet suburb of Orléans, a city 75 miles south-west of Paris. There had been an international search for the former head of military intelligence over his suspected role in the massacre of the Tutsis in Rwanda in 1994. Aloys Ntiwiragabo, now 72, also founded and led a criminal armed group, the Democratic Forces for the Liberation of Rwanda, which has been blamed for attacks in central Africa. But the Rwandan fugitive disappeared off the radar until Mediapart tracked him down. There are now questions over how France could have allowed him to enter the country and live here undetected. Théo Englebert reports.
Mario Sandoval, 66, who had been living since 1985 in France where he taught at the University of Marne-la-Vallée and at the New Sorbonne University, has been extradited to his native Argentina where he is wanted for crimes against humanity, including torture, during the country's 1976-1983 dictatorship.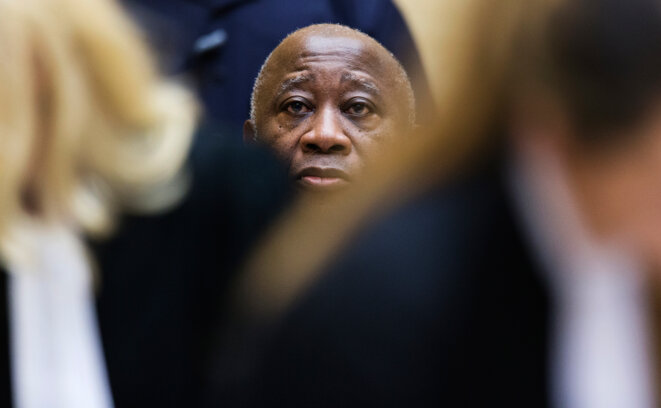 Laurent Gbagbo appearing before the ICC court in The Hague on Febraury 19th 2013. © Michael Kooren/Reuters
In April 2011, former Ivory Coast president Laurent Gbagbo, at the centre of a political crisis that followed disputed elections in the country five months earlier, was captured with French help by militiamen acting for his rival, Alassane Ouattara, the country's current leader. A confidential French foreign ministry document obtained by Mediapart reveals how International Criminal Court (ICC) chief prosecutor Luis Moreno Ocampo, without any legal basis, was involved in an operation to keep Gbagbo prisoner – five months before the ICC had even opened an investigation into his alleged crimes against humanity, for which he is now on trial in The Hague. Fanny Pigeaud reports on a covert operation in which the ICC appears to have played a key role France's political manoeuvring in its former West African colony.