France has reached an unprecedented housing crisis, with an estimated 3.6 million people living in inadequate or substandard housing while the country lacks some 900,000 accommodations in the publicly-managed 'social housing'rented sector. That was the dire message of the latest yearly report released earlier this month by the Fondation Abbé Pierre, one of France's leading charitable organisations dedicated to improving housing conditions for the poor, which called on presidential election candidates to sign up to a "social contract" to meet the urgent demand for affordable and decent accomodation. Ellen Salvi reports.
Spread in rate of return on French and German government bonds has risen to record high as investors snapped up Berlin's debt amid eurozone turmoil.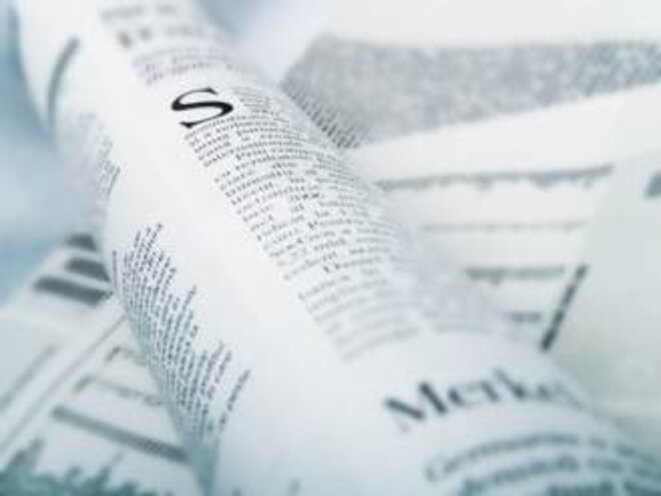 © DR
The French press is in crisis, with readers fleeing the newsstands, revenue collapsing and titles changing hands amid ever cheaper sell-offs. Vincent Truffy and David Medioni argue here that media owners and editorial managers must re-think the role and tools of the profession, instead of stubbornly grasping onto an obsolete model.
More than 8.5 million people in France are in, or face soon falling into, precarious living conditions as the effects of the economic downturn begin to also engulf middle income earners in an 'unprecedented' housing crisis, warns one of France's leading charitable organizations, the Abbé Pierre foundation, in a report published this month.
No control: President Nicolas Sarkozy. © Reuters
French President Nicolas Sarkozy has re-appointed François Fillon as prime minister, and the long-awaited ministerial reshuffle has happened. The president hopes it will turn a political page on a volatile social crisis and the scandals rocking his presidency. But, argues Mediapart's Laurent Mauduit, the stage-managed media rumours surrounding the future government and an abscence of political debate before its composition speak volumes about the president's attachment to democracy as well as the extent of a crisis within his own political camp.