Related keywords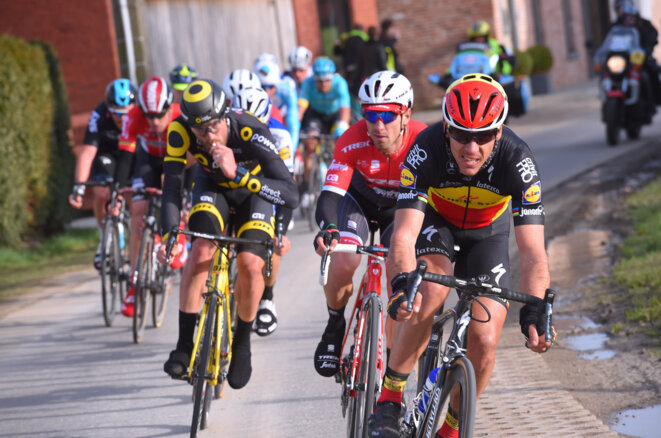 Belgian cyclist Philippe Gilbert, in lead, who had a company based in Luxembourg. © Quick step
As the Tour de France gets underway, Mediapart has examined the way that key figures in the world of cycling minimise their tax payments by putting money earned from image rights into companies based in Cyprus, Switzerland or Luxembourg. Some major names such as the Belgian cyclist Philippe Gilbert and the French star Tony Gallopin have taken advantage of this tax route. Antton Rouget reports.
Next month's European Road Cycling Championships will not take place in the French city where 85 died in lorry attack on July 14th.
The one-day women's competition will be held on the same day and circuit as the men's three-week race finale on Paris' Champs-Elysées.
On the eve of race, cyclists feel 'degraded' after newspaper quoted Lance Armstrong saying it was impossible to win the Tour without doping.
Lance Armstrong, seven times winner of the Tour de France cycling race, has been officially stripped of his titles by the sport's governing body.
The Cofidis team have suspended Remy Di Gregorio after he was reportedly taken in by police for questioning over alleged doping offences.
The chief executive of Leeds City Council in the UK says he believes that the Tour de France could be coming to Yorkshire.
Australian flags dominated the final day of the Tour de France in Paris as Cadel Evans became the third non-European to have won the race.
After six days of the race, there have been numerous crashes, many involving the top contenders, and several riders have quit from injuries.
A team bus at the Tour de France belonging to Belgian team Quick Step was seized by French police as part of an anti-doping operation.