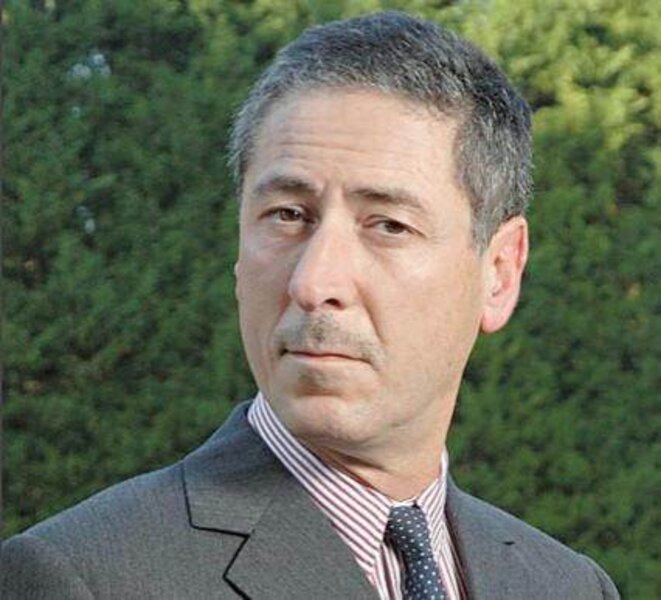 P. Kemp © dr
In a bizarre twist to ongoing French judicial investigations into the suspected high-level political corruption and funding scam known as the 'Karachi affair', a British thriller writer has now entered the complex plot following a police raid on the offices of France's state-owned naval defence group, the DCNS. Mediapart has learnt how the company hired Percy Kemp (pictured), dubbed by the media in France as "a true heir to John Le Carré or Graham Greene", to write a secret report on the murders of 11 French engineers in Karachi in 2002, and which contradicted official claims by Paris and Islamabad that al-Qaeda was responsible. Fabrice Arfi reports.
A key witness in the investigation into suspected illegal political funding in France from bribes allocated for the sale of French submarines to Pakistan has given testimony of a blackmail attempt against senior government figures, including Nicolas Sarkozy, in the months before the 2007 presidential elections and centred on allegedly compromising information about the kickbacks. We reveal here what he told a French judge.
The families of 11 French engineers killed in a bomb blast in Pakistan in 2002 want French President Nicolas Sarkozy to be formerly questioned by an investigating magistrate about what he knows of a corruption deal linked to the attack.
The deal is suspected to have involved illegal political party funding in France, paid through secret kick-backs from the sale of submarines to Pakistan, a scam largely confirmed in November in the testimony, before a judge, of a former French defence minister.
Mediapart, which has led the revelations over what is now known as 'the Karachi affair', has produced a video report clearly explaining the backround to the scandal now engulfing the French president. Click here to watch the video and to read a selection of Mediapart reports on the story.