Related keywords
A 21-year-old man has died after falling from the roof of a moving metro train in Paris, apparently trying to avoid colliding with a bridge, in what police suspect was a 'train surfing' stunt.
Pierre Bergé, the personal and business partner of fashion designer Yves Saint Laurent, who was an outspoken campaigner for gay rights and Aids research, active in the world of the arts and the media, and who was latterly suffering from myoptahy, died in Provence early on Friday.    
The death this weekend of Christian Dubois-Millot, the celebrated culinary journalist known as Christian Millau, who in 1969 launched the influential Gault & Millau restaurant guide with his late colleague Henri Gault, and who championed the development of 'nouvelle cuisine', a lighter and more health-conscious approach to preparing food than in traditional restaurant dishes of the past, was announced on Monday.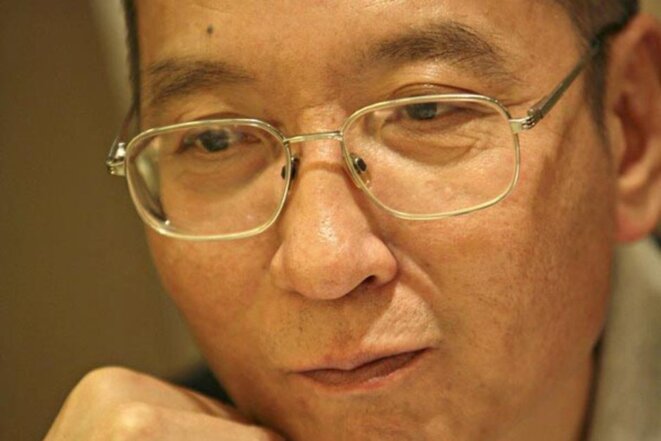 Liu Xiaobo. © Reuters
The death on July 13th of imprisoned Chinese human rights activist and Nobel Peace Prize winner Liu Xiaobo has highlighted the reticence of Western nations to clearly denounce the fierce repression meted out by the Chinese authorities against pro-democracy campaigners. Mediapart's Beijing correspondent Elodie Goulesque reports on how rights issues have fallen off the agenda of the international community in face of China's rise to the rank of the world's second superpower.
Spanish bullfighter Ivan Fandino, 36, caught his feet in his cloak and fell to the floor, where he was gored by the bull during the Aire-sur-l'Adour bullfighting festival near Pau.
Rachid Kassim, who US and French authorities have said was killed in an air strike on Islamic State group positions near the beseiged city of Mosul last week, and who was suspected of coordinating terorist attacks in France, left an audi recording critical of the group's leadership for not taking part in front-line actions.
A lifeboat with five crew members in it fell from the Harmony of the Seas, while docked in Marseille, reportedly tumbling 10 metres from the ship's fifth deck.
Woman in her 30s on holiday in south-west France arrested after baby's father reported death and doctor declared it was not from natural causes.
Rykiel,who died of complications from Parkinson's disease, found success with clothes designed for women 'on the go' and unlike many designers was also a writer.
Cars were torched and public buildings attacked in a second night of violence in Paris suburb after 24-year-old died during transportation to gendarmerie station.
The former Charlie Hebdo contributor, who set up his own satyrical magazine after he was fired for alleged anti-Semitism, was suffering from cancer.
Prosecutor's office said the 45-year-old was working on a backstage lighting system in the Phantom Manor where his body was found on Saturday.
An autopsy confirmed death from mechanical asphyxiation after the girl, 3, reportedly swallowed a small plastic wheel toy hidden inside the egg.
This month marked the 20th anniversary of the death, on January 8th 1996 at the age of 79, of François Mitterrand, the first socialist president to be elected under France's Fifth Republic. He served two successive terms in office from 1981 until 1995, during which time current president, François Hollande, and other leading Socialist Party figures received their political schooling. Mediapart editor-in-chief Edwy Plenel takes stock of Mitterrand's legacy of which, he argues here, the socialists now in power have retained only the dark side.