Related keywords
French health minister Agnès Buzyn on Saturday announced that an 80-year-old Chinese tourist who had been hospitalized in Paris since January 25th after being diagnosed as carrying the coronavirus had died, while his daughter, who also fell ill with the virus, had recovered and would be leaving hospital soon.
An Italian writer who has extensively researched the death in 1960 at the age of 46 of the politically engaged French author, journalist and philosopher Albert Camus claims in a recently published book that the car crash that killed him was planned by the KGB.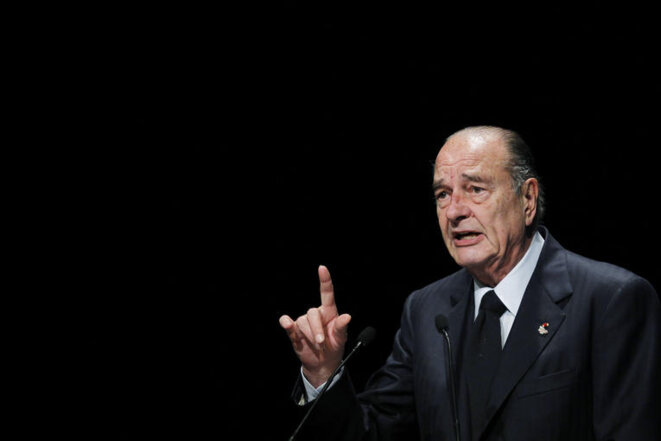 Jacques Chirac in December 2010. © Reuters
Former French president Jacques Chirac, the Gaullist conservative who served two terms as head of state and twice as prime minister, who was for 18 years mayor of Paris and who was convicted of corruption after leaving office, has died at the age of 86. Graham Tearse reports.
After an Iranian woman became the first migrant known to have died crossing the Channel from France to Britain, a clandestine route that has been attempted by more than 1,200 people, organised crime groups are said to be taking control of the crossing they regard as highly lucrative.
The death of Vincent Lambert, 42, who had been in a persistent vegetative state since a motorcycle accident 11 years ago, was announced on Thursday, one week after doctors began withdrawing his life support at the end of a lengthy legal battle that bitterly divided his family.
Fabien Clain, 41, aka 'brother Omar', a veteran leading member of the so-called Islamic State group, who claimed its responsibility for the November 2015 terrorist attacks in Paris that left 130 people dead, has been killed in a coalition air strike in Syria which also wounded his brother Jean-Michel, according to French media reports.
German-born fashion designer Karl Lagerfeld, nicknamed 'the Kaiser' after his leading role over decades in the world of France's haute couture industry, transforming Chanel into a major money-spinning label, has died in hospital aged 85, it was announced on Tuesday. 
A massive manhunt for Cherif Chekatt, the chief suspect in the Tuesday evening shooting spree on the streets of Strasbourg, which left three people dead and 13 others wounded, including one who is described as brain-dead, ended on Thursday evening when the 29-year-old died in a firefight with police in the eastern French city.
The woman, who lived in an apartment near to where the protests were taking place on Saturday, was hit in the face while closing the shutters.
Following the death of former UN secretary general and and Nobel peace laureate Kofi Annan, French President Emmanuel Macron joined a flood of tributes to the Ghanaian, saying, 'We will never forget his calm and strong-willed look, nor the passion he gave for his fights'.
A 21-year-old man holidaying on the island of Noirmoutier, western France, drowned after he became stuck in a deep hole he had dug on a beach and was subsequently drowned by the incoming tide.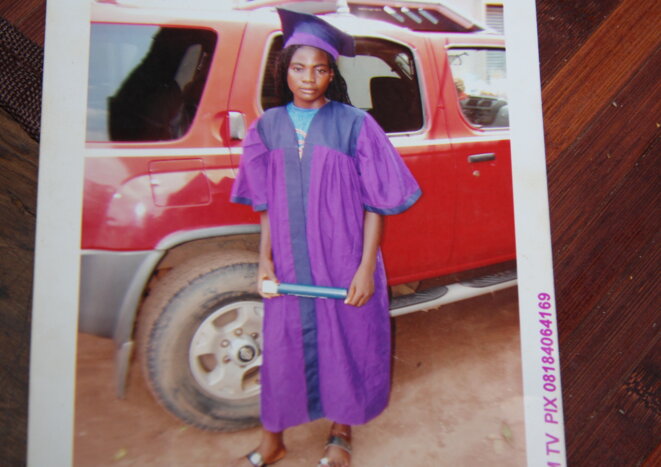 A photo of Blessing Matthew taken several years ago in Nigeria. © MM
Earlier this month the body of a 20-year-old Nigerian woman was found floating in the river Durance, in the foothills of the French Alps. Blessing Matthew had crossed illegally into France from Italy along a treacherous route of mountain passes increasingly used by desperate migrants. From witness accounts, it appears likely that Blessing drowned in the icy waters of the Durance while attempting to escape from one of the frequent border patrols which local migrant support groups say employ dangerously heavy-handed methods. One week later, the body of a man believed to be a migrant was found on a nearby mountainside. Mathilde Mathieu reports from the Alpine region where it is feared the springtime thaw may reveal yet more fatalities.
Didier Lockwood, whose talent was first discovered by the late Stephane Grappelli and who established a worldwide reputation over four decades as a jazz violinist, and who was dedicated to developing music teaching, creating a school of musical improvisation near Paris, has died of a heart attack just hours after performing at a jazz venue in the French capital.
A 21-year-old man has died after falling from the roof of a moving metro train in Paris, apparently trying to avoid colliding with a bridge, in what police suspect was a 'train surfing' stunt.