Following the creation of an independent Greece in 1830, the country's administration has been significantly shaped by European models, while its cultural, religious and historical heritage, along with its geographical situation, have given the country, the first European state to have emerged from the Ottoman Empire, an exceptional political and economic destiny. In this interview with Joseph Confavreux, Geneva-based historian Dimitri Skopelitis offers a historical insight into the nature of the current turmoil in Greece, tottering on the brink of bankruptcy, its future within the European Union still uncertain, and the complex relationship between the population and the State.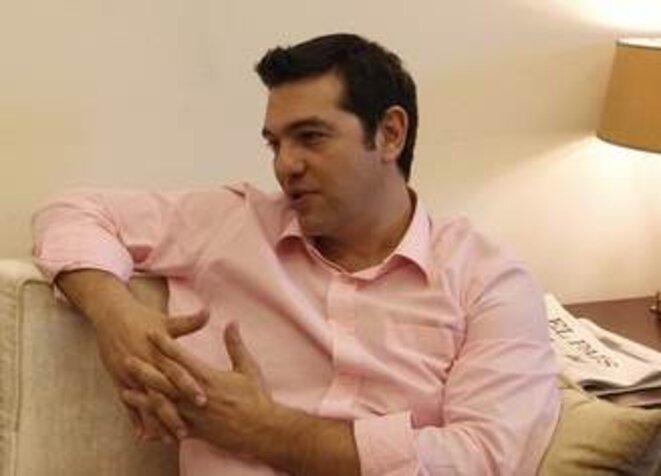 Alexis Tsipras © Reuters
Alexis Tsipras (pictured) is the leader of the Greek parliamentary radical-left coalition group Syriza. Following the collapse in support for the former governing Greek socialist party Pasok, vilified by its electorate for its unpopular austerity measures introduced amid the Greek debt crisis, the coalition is now facing its greatest electoral challenge - and opportunity - since it was founded in 2004. In this interview with Amélie Poinssot, Tsipras details his alternative vision of how Greece can emerge from the crisis, but also the problems posed by a legacy of division among the country's parties of the Left.
Two major speeches in two days supposed to highlight France and Germany's joint determination over eurozone crisis instead highlighted differences.
The French and British leaders held talks to discuss the debt crsisis ahead of a crucial meeting in Brussels next week on the future shape of the EU.
France, Germany and Italy rule out major intervention by the European Central Bank to solve sovereign debt crisis and to prevent renewed recession.
Moody's has warned rising bond yields amplify France's fiscal challenges, endangering the triple-A credit rating of Europe's second-largest economy.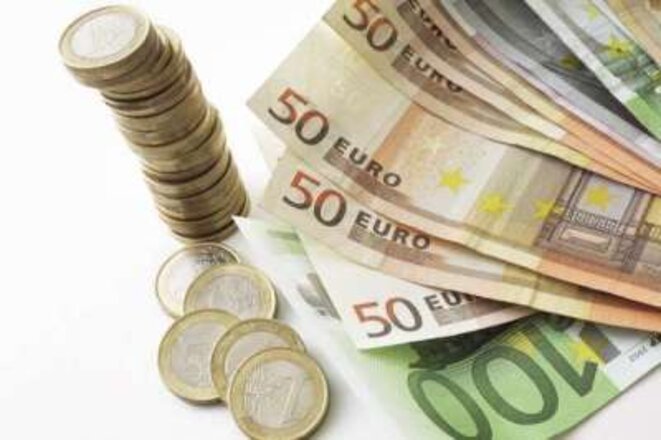 © EU.
Few have heard of the International Monetary Fund's substitution account. The mechanism, proposed 40 years ago, never saw the light of day and yet, argues Philippe Ries, this is an instrument that would have offered, here and now, a way out of the eurozone debt crisis.
CNN financial writer claims France's problems go beyond its 35-hour work week and efforts to preserve its triple-A credit rating may not be enough.
France and Germany disagree over whether the European Central Bank should intervene more forcefully to halt eurozone's accelerating debt crisis.
France came under further pressure on interbational markets Tuesday amid increasing fears it might sink into the eurozone debt crisis.
Germany and France have discussed plans for a radical EU shakeup, establishing a more integrated and smaller euro zone, reports Reuters.
French NGO Médecins du Monde (MdM), which provides healthcare to the needy across the globe, originally opened its clinic in Athens to provide help for destitute immigrants and asylum seekers. But now the debt crisis has changed all that. Suddenly, its free-of-charges medical centre has seen a dramatic influx of Greek patients, who include public sector workers, former small business owners, young mothers, the elderly and rising numbers of the homeless, all unable to pay standard medical fees. "Some are so ashamed that they speak in English to pass off as migrants," explains Christina Samartzi, head of MdM's programme in Greece, in this interview with Carine Fouteau. "They are desperate, without hope," adds Samartzi, "they think that things are only going to get worse."
In a TV interview Thursday evening, President Sarkozy warned of further budget cuts ahead, and said Greek entry into eurozone was an "error".
French bank shares rose sharply after it emerged they had comparatively small amount to raise to cover their part of the debt crisis lending plan.