French utility giant EDF has announced that welding repair work ordered by France's nuclear power safety watchdog to its under-contsruction, third-generation nuclear reactor at Flamanville in northern France will add another 1.5 billion euros to the cost of the project, which is already running more than 7 billion euros over budget, while its entry into service, initially planned for 2012, is not now likely before 2023.
The French nuclear watchdog, the ASN, has ordered state-owned EDF to repair eight faulty weldings in the containment building of its EPR reactor at the Flamanville nuclear plant on the Channel coast, adding further woes to a project already well over budget and deadline, and which raises further questions over its EPR contracts in Finland and for the nuclear plant of Hinkley Point in south-west Britain.
French energy giant EDF said a series of faulty welding has been discovered on pipes at its 10.5-billion-euro Flamanville nuclear plant under construction near the Channel coast in north-west France, threatening further delays to the already troubled building of the station which is now three times over budget.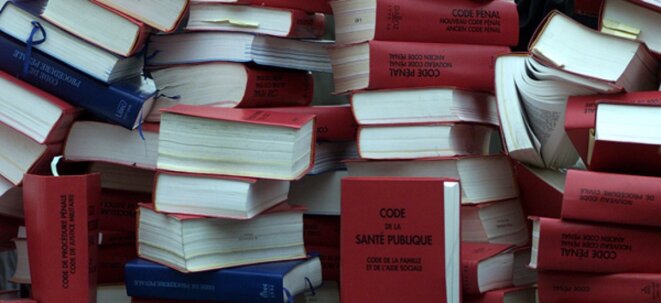 © Reuters
The French justice system is cracking apart from the effects of a dire shortage of personnel and resources, with one of the smallest budgets, in comparison to national GDP, in Europe. Magistrates complain they are crushed by their workload, unable to fulfil their tasks. The chronic logjam of cases has often tragic humain consequences, as Michaël Hajdenberg discovered when he asked six magistrates from different jurisdictions across France to give their own accounts of the problems they face.

April deal for 36 of the French jets is hit by dispute over unit prices and degree of manufacturing to be carried out in India, say informed sources.
Claude Picasso says postponement of next month's re-opening of the largest collection worldwide of his father's works is 'sabotage'.
Tens of thousands of commuters and international travellers were stranded in Paris after a series of incidents disrupted rail traffic from the Gare du Nord.
A French court has ordered  national rail company SNCF to pay 1,500 euros in compensation to a commuter who lost her job because of delays.