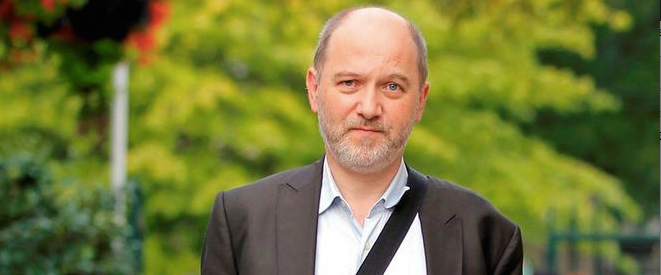 Denis Baupin. © Reuters
Mediapart and French radio station France Inter have received five new accounts of lewd behaviour, including sexual assault and harassment, allegedly perpetrated by French MP Denis Baupin, husband of French housing minister Emmanuelle Cosse. Baupin was forced to stand down as speaker of the French parliament earlier this month after Mediapart published interviews with eight women, including an MP and Green party spokeswomen, who said they had suffered assault and harassment by him. The new accounts given here cover a 16-year period during which Baupin was deputy-mayor of Paris and a leading official with the French green party. Lénaïg Bredoux reports.
After earlier denials, Michel Sapin admitted 'inappropriate' conduct at Davos summit, just days after parliament's deputy speaker quit over harassment disclosures.
The move follows accusations relayed by Mediapart and France Inter that Denis Baupin, forced to quit as deputy speaker, assaulted and harassed women politicians.
French Member of Parliament Denis Baupin on Monday resigned from his role as deputy speaker of the lower house, the National Assembly, just hours after the publication of an investigation by Mediapart and France Inter radio in which several female colleagues, including a fellow MP, allege they were sexually harassed by him. Baupin, 53, who is married to housing minister Emmanuelle Coste, last month resigned from the EELV Green party to which all of his accusers belonged at the time of the alleged events. He denies the accusations, which include physical groping and other lewd behaviour and repeatedly sending sexually explicit phone text messages. Lénaïg Bredoux reports.