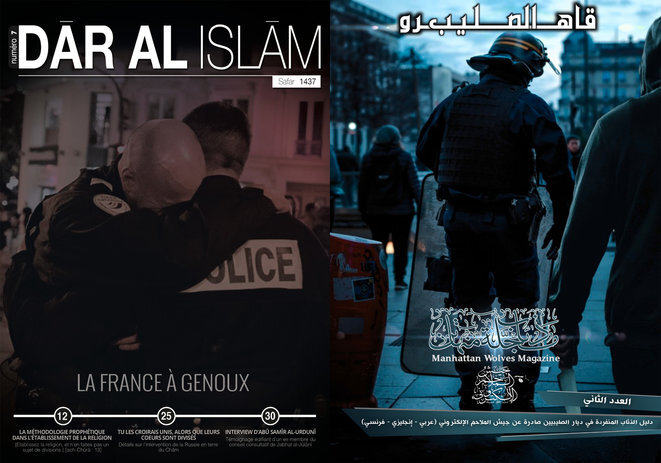 Jihadist propaganda publications often target the French police. © DR
The murder of a policewoman at Rambouillet, south west of Paris, on Friday April 23rd brought to 12 the number of members of the police and security forces who have been killed in terrorist attacks in France since 2015. Overall, attacks targeting police officers have grown in number over that period. This "French exception"  is a phenomenon which has become more prevalent since the collapse of Islamic State's self-styled 'Caliphate' in the Middle East. Matthieu Suc reports.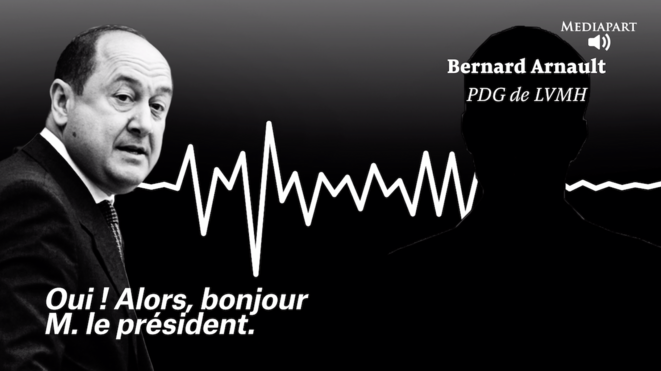 The first part of the Mediapart series of recordings involving former French spy chief Bernard Squarcini. © Mediapart
Mediapart is publishing a series of recordings of police phone taps involving the former head of France's domestic intelligence agency, Bernard Squarcini. These extraordinary tapes, which date from 2013, reveal the de facto existence of a state within a state, where private and public interests became intertwined. The first series of judicially-approved recordings reveal how after leaving his intelligence post Squarcini, nicknamed 'La Squale' ('The Shark'), was asked by the French luxury goods group LVMH to "infiltrate" an independent magazine in order to spy on it. Neither Squarcini nor LVMH wanted to comment on the content of the tapes. Fabrice Arfi and Pascale Pascariello report.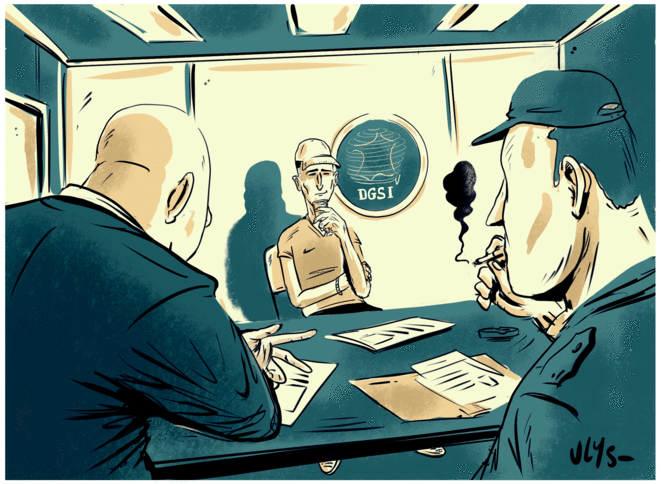 Abominor: "Snitching is not my thing, I'm a man." © Ulys
Over several years, the French intelligence services gained vital information about the activities of the so-called Islamic State group thanks to a man who infiltrated its terrorist network. A Muslim who became a spy by chance, he risked his life by befriending jihadists, and notably helped to foil two planned terror attacks. Matthieu Suc reveals the story of an unsung hero, codenamed Abominor.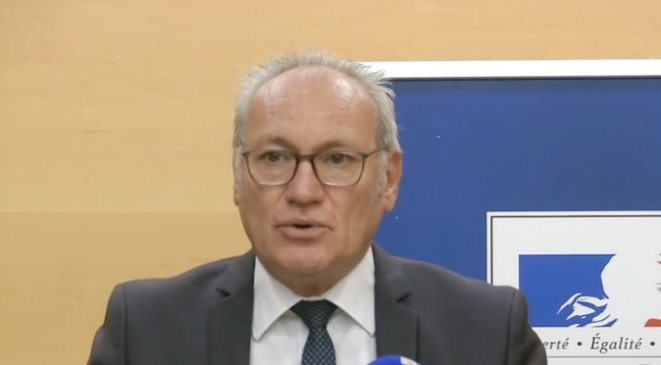 The state prosecutor in Bayonne Marc Mariée.
Claude Sinké, aged 84, a former local election candidate for the far-right Front National – now called Rassemblement National – is in custody for the attack on a mosque in Bayonne in south-west France on October 28th 2019. He told detectives his aim was to "avenge the destruction" of Notre-Dame cathedral in Paris from a fire which he blames on Muslims. Marine Le Pen and the rest of the RN leadership have been quick to distance themselves from their former activist. But Claude Sinké had been adopted as a candidate for the far-right party in 2015 despite posting hate-filled messages on Facebook. Marine Turchi and Matthieu Suc examine the far right party's handling of its supporters and look at the growing threat posed by right-wing extremists in France and across Europe.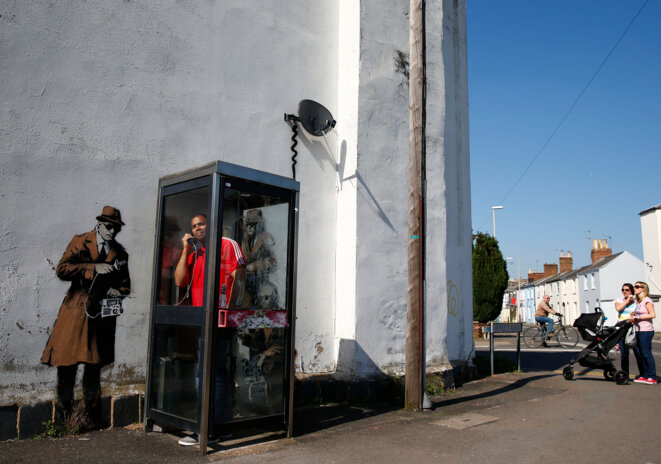 A mural by street artist Banksy close to Britain's signals intelligence agency GCHQ,in Cheltenham, England. © Reuters/Eddie Keogh
The British and French intelligence agencies are deeply concerned that their close bilateral cooperation, notably on counter-terrorism activity, remains intact after the UK leaves the European Union. But they are fearful of the consequences, especially in the case of a hard Brexit, when, the EU warns, "The UK will be disconnected from all EU networks, information systems and databases" concerned with police and judicial cooperation. Matthieu Suc reports.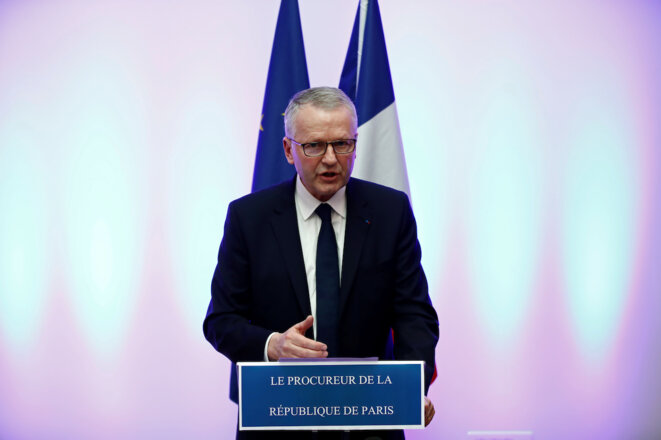 Chief Paris public prosecutor Rémy Heitz. © Reuters
A senior reporter from French daily Le Monde has been summoned for questioning later this month by the French domestic intelligence agency, the DGSI, over her investigations into the relationships of President Emmanuel Macron's disgraced former aide, Alexandre Benalla. The move follows a recent attempt by the Paris public prosecution services to carry out a search of the offices of Mediapart, also following its reports into Benalla's covert activities, and separate summonses for questioning this month by the DGSI of journalists who revealed the French government's false claims denying the offensive use of French-made weapons in the war in Yemen. Fabrice Arfi, of Mediapart's investigative reports team, details the new offensive against journalists who champion the public's right to know, and the person leading the campaign against them, namely chief Paris public prosecutor Rémy Heitz.  
The French domestic intelligence service, the DGSI, has summoned for questioning Ariane Chemin, a senior reporter with French daily Le Monde, over her investigations into the relationships of President Emmanuel Macron's security aide Alexandre Benalla, bringing to five the number of journalists the spy agency has recently summoned following reports embarassing the government.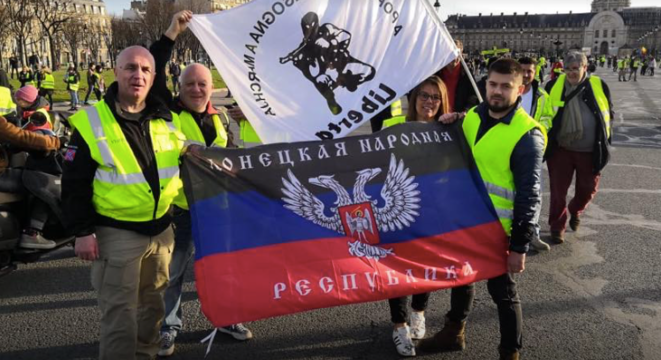 Screen grab from the Facebook page of Sergei Munier, a follower of former soldier Victor Lenta, at a 'yellow vest' protest. © DR
When President Emmanuel Macron spoke to a group of journalists at the end of January this year he claimed there were "40,000 to 50,000 extreme militants" stirring up the 'yellow vest' protests, and he warned that violence was being orchestrated by political hardliners. Yet at the very same time the president's own intelligence services were producing an analysis which came to precisely the opposite conclusion. According to those security agencies, the ultra-right and ultra-left are "virtually non-existent" in the protest marches. Matthieu Suc reports on the president who appears to be ignoring or contradicting his own secret services.
French Prime Minister Édouard Philippe on Friday announced a raft of new measures aimed at improving the efficiency of its anti-terrorism apparatus, including the creation of a dedicated counter-terrorism public prosection service and placing the management of investigations in the hands of the country's domestic intelligence agency, the DGSI.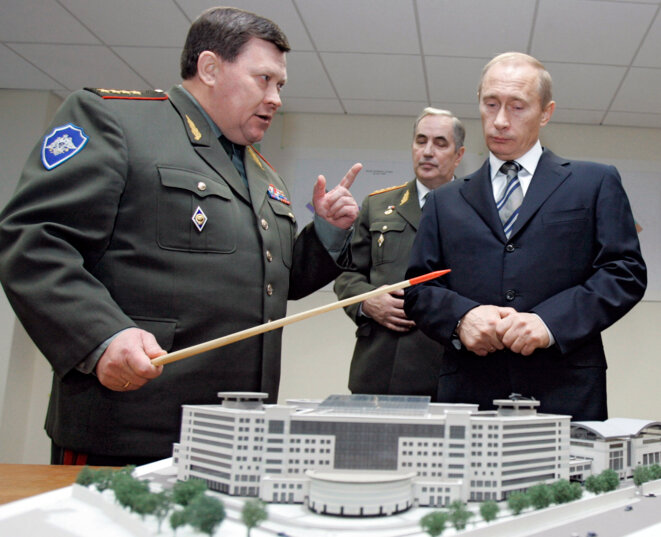 Vladimir Putin, himself a former KGB officer, listening to officials from the Russian foreign military intelligence agency the GRU in 2006. © Reuters/Itar-Tass/Service de presse présidentiel russe
Russian spies in France are trying to recruit business people, diplomats and military personnel, using resources and methods similar to those used at the height of the Cold War. French counter-intelligence officials are meanwhile working hard to unmask the Russian agents. Though Russia and France are co-operating over antiterrorism issues, their respective intelligence agents are engaged in a parallel, largely hidden struggle, with French soil as the battleground. Matthieu Suc and Jacques Massey report.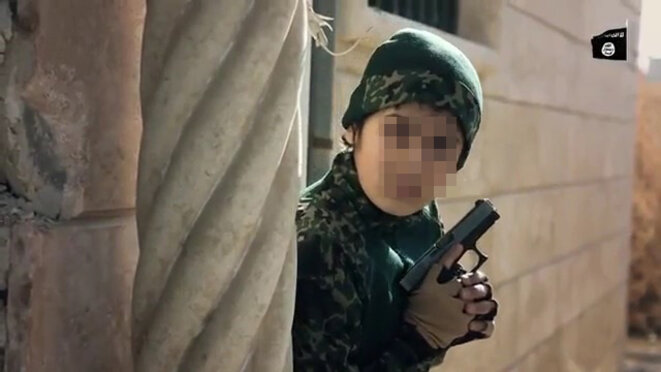 Image from an Islamic State propaganda video broadcast in December 2016. © DR
A jihadist from Toulouse in south-west France who fought in Syria has claimed that Islamic State has been planning attacks to be carried out by children in Europe. Though only one suspicious case has been found among the 70 or so minors who have returned to France from the Syria and Iraq battle zones so far, the French authorities are taking the threat seriously. According to Mediapart's information, children aged as young as 13 could be placed in custody when they arrive in France from that region. Matthieu Suc reports.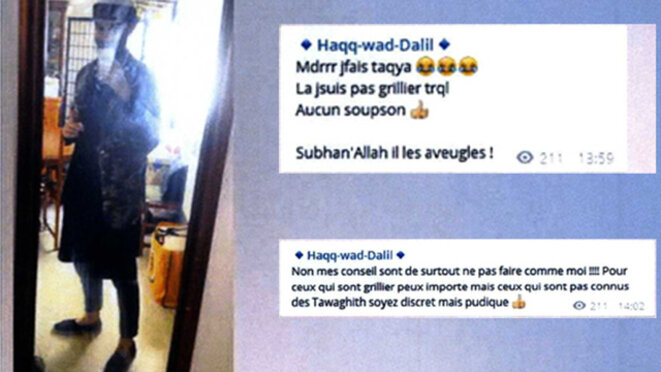 One of Adel Kermiche's online messages before he killed Father Jacques Hamel in Normandy in July 2016. © Document Mediapart
Local police intelligence officers became aware of the growing threatening online messages of one of the two jihadists who killed Catholic priest Father Jacques Hamel in Normandy in July 2016 five days before the attack, but the information was not passed on to the national French intelligence agency, Mediapart can reveal. When the police intelligence unit later discovered this delay they doctored the files in a bid to make it look as if their original discovery was only made on the day of the attack itself. The French prosecution services have now opened an investigation into the affair. As Matthieu Suc reports, this claim of a blunder and attempted cover-up will raise fresh questions over the effectiveness of France's counter-terrorism operations.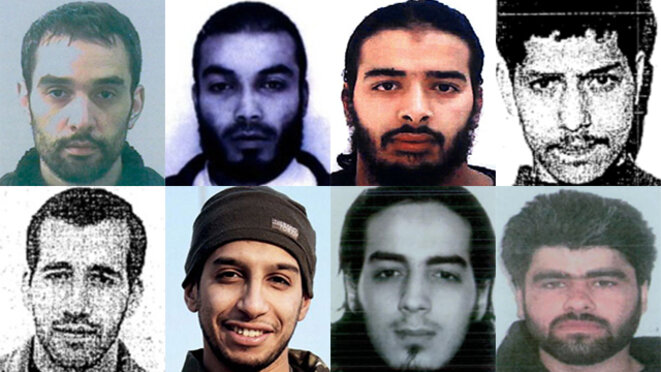 Eight of the terrorists behind attacks against Europe. From left to right and from top to bottom: Oussama Atar, Boubakeur el-Hakim, Salim Benghalem, Samir Nouad, Abdelnacer Benyoucef, Abdelhamid Abaaoud, Najim Laachraoui and Ahmad Alkhald. © DR
Jihadi veterans have been seeking to cause disarray among European intelligence agencies with hoax attacks that distract from real ones and attempts to infiltrate public agencies and companies. As a result security official are having huge difficulties in trying to measure the true scale of the terrorist threat that faces us. In the last of this lengthy series of investigations on Islamic State's intelligence operations, Matthieu Suc reports on the dangers still posed by jihadist agents operating within Europe despite Islamic State's major reverses in Iraq and Syria.
Bernard Squarcini is suspected of using his police contacts to obtain confidential information about investigations for private clients.