Related keywords
The French domestic intelligence service, the DGSI, has summoned for questioning Ariane Chemin, a senior reporter with French daily Le Monde, over her investigations into the relationships of President Emmanuel Macron's security aide Alexandre Benalla, bringing to five the number of journalists the spy agency has recently summoned following reports embarassing the government.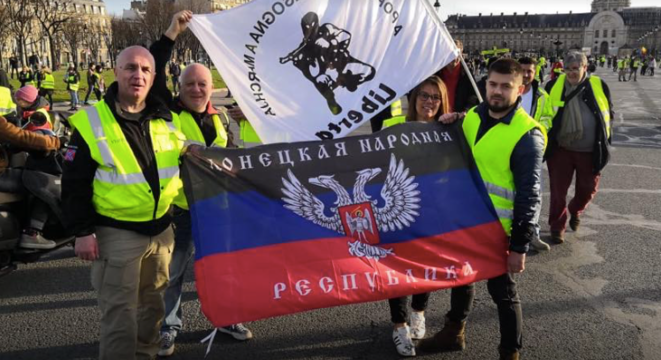 Screen grab from the Facebook page of Sergei Munier, a follower of former soldier Victor Lenta, at a 'yellow vest' protest. © DR
When President Emmanuel Macron spoke to a group of journalists at the end of January this year he claimed there were "40,000 to 50,000 extreme militants" stirring up the 'yellow vest' protests, and he warned that violence was being orchestrated by political hardliners. Yet at the very same time the president's own intelligence services were producing an analysis which came to precisely the opposite conclusion. According to those security agencies, the ultra-right and ultra-left are "virtually non-existent" in the protest marches. Matthieu Suc reports on the president who appears to be ignoring or contradicting his own secret services.
French Prime Minister Édouard Philippe on Friday announced a raft of new measures aimed at improving the efficiency of its anti-terrorism apparatus, including the creation of a dedicated counter-terrorism public prosection service and placing the management of investigations in the hands of the country's domestic intelligence agency, the DGSI.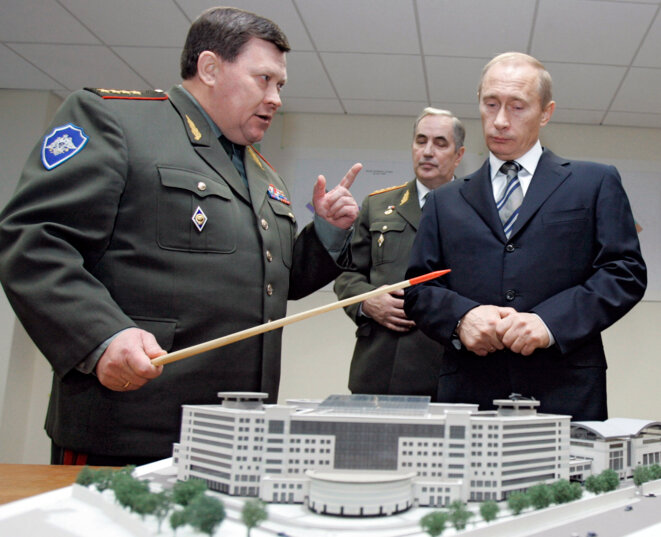 Vladimir Putin, himself a former KGB officer, listening to officials from the Russian foreign military intelligence agency the GRU in 2006. © Reuters/Itar-Tass/Service de presse présidentiel russe
Russian spies in France are trying to recruit business people, diplomats and military personnel, using resources and methods similar to those used at the height of the Cold War. French counter-intelligence officials are meanwhile working hard to unmask the Russian agents. Though Russia and France are co-operating over antiterrorism issues, their respective intelligence agents are engaged in a parallel, largely hidden struggle, with French soil as the battleground. Matthieu Suc and Jacques Massey report.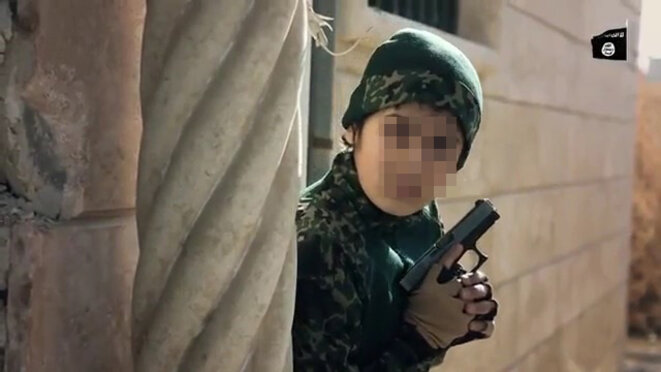 Image from an Islamic State propaganda video broadcast in December 2016. © DR
A jihadist from Toulouse in south-west France who fought in Syria has claimed that Islamic State has been planning attacks to be carried out by children in Europe. Though only one suspicious case has been found among the 70 or so minors who have returned to France from the Syria and Iraq battle zones so far, the French authorities are taking the threat seriously. According to Mediapart's information, children aged as young as 13 could be placed in custody when they arrive in France from that region. Matthieu Suc reports.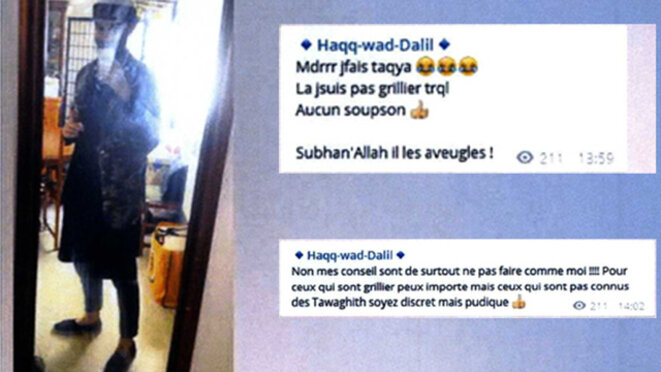 One of Adel Kermiche's online messages before he killed Father Jacques Hamel in Normandy in July 2016. © Document Mediapart
Local police intelligence officers became aware of the growing threatening online messages of one of the two jihadists who killed Catholic priest Father Jacques Hamel in Normandy in July 2016 five days before the attack, but the information was not passed on to the national French intelligence agency, Mediapart can reveal. When the police intelligence unit later discovered this delay they doctored the files in a bid to make it look as if their original discovery was only made on the day of the attack itself. The French prosecution services have now opened an investigation into the affair. As Matthieu Suc reports, this claim of a blunder and attempted cover-up will raise fresh questions over the effectiveness of France's counter-terrorism operations.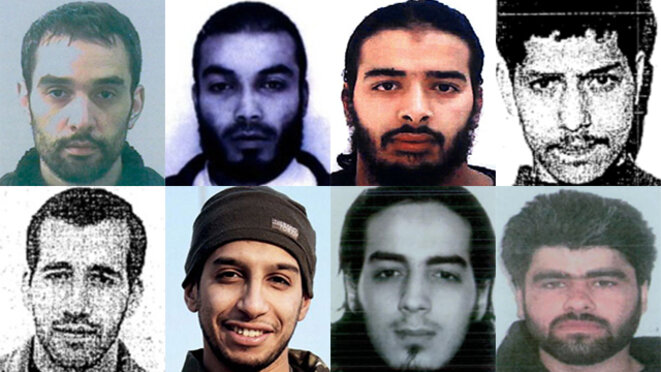 Eight of the terrorists behind attacks against Europe. From left to right and from top to bottom: Oussama Atar, Boubakeur el-Hakim, Salim Benghalem, Samir Nouad, Abdelnacer Benyoucef, Abdelhamid Abaaoud, Najim Laachraoui and Ahmad Alkhald. © DR
Jihadi veterans have been seeking to cause disarray among European intelligence agencies with hoax attacks that distract from real ones and attempts to infiltrate public agencies and companies. As a result security official are having huge difficulties in trying to measure the true scale of the terrorist threat that faces us. In the last of this lengthy series of investigations on Islamic State's intelligence operations, Matthieu Suc reports on the dangers still posed by jihadist agents operating within Europe despite Islamic State's major reverses in Iraq and Syria.
Bernard Squarcini is suspected of using his police contacts to obtain confidential information about investigations for private clients.
Head of France's domestic intelligence agency fears a new form of attack involving the placing of explosive devices in large crowds.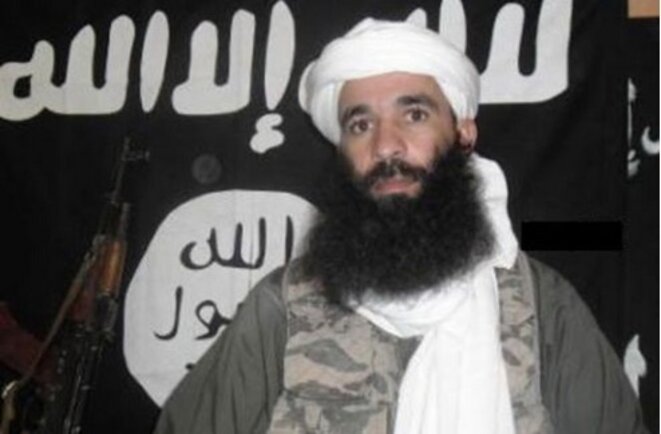 Threat to France: Yahya Abu Hammam
The massacres in Paris on November 13th last year and the attacks in Brussels on March 22nd have focused attention on Islamic State. Yet the threat from Al Qaeda terrorism has not gone away. Indeed, French intelligence agencies fear that the older terrorist movement may be planning to up the stakes with an attack on France in a bid to restore its flagging reputation in relation to its jihadist rival. Matthieu Suc reports.
The terrorist attacks in Paris that have left at least 129 dead and hundreds wounded on Friday evening were committed by Islamists whose activities were apparently ignored by the French security services. Yet in the wake of the January attacks in Paris, French intelligence services were promised more financial and manpower resources, and this summer they were handed vast new intrusive surveillance powers. So just why is it that they appear to be overwhelmed by the jihadist threat? Michel Deléan and Louise Fessard report.
Evidence sought by Paris-based judges leading a highly sensitive judicial investigation into the murders of 11 French naval engineers in Pakistan in 2002, which has exposed a major political corruption scandal in France, has for years been held back by France's laws protecting defence and security secrecy. The persistent refusal to hand over intelligence documents and the silence of several key witnesses has heightened speculation of an orchestrated cover up to protect political and diplomatic interests. But, Mediapart has learnt, judges Marc Trévedic and Laurence Le Vert have now found a legal loophole with which to overcome the blanket protection of a law too often used to blunt investigations. The breakthrough may at last reveal the truth hidden behind 'The Karachi Affair', a dark and complex case that has rocked France's political establishment. Fabrice Arfi reports.
Within hours of the revelation last week that a planned armed attack on churches near Paris had been foiled, President François Hollande and prime minister Manuel Valls publicly asserted that it underlined the need for the French government's proposed new surveillance and intelligence law. This deeply-controversial bill, which gives wide-ranging powers to intelligences services to watch over the population, is currently going through the National Assembly, with a crucial vote due on May 5th. Yet an analysis of the case of arrested student Sid Ahmed Ghlam, who is said to have been planning the assault on two churches at Villejuif near Paris, raises doubts over whether the new powers in the bill would have made any difference. It emerged that Ghlam, who was placed under formal investigation on Friday for terrorist offences, was already known to the security services. Moreover, he had twice been questioned – the second occasion was in February this year – but released each time because officials apparently considered that he did not pose a serious enough risk. Some experts say the authorities should spend more time on prioritising which suspects to watch rather than on seeking new surveillance powers. Jérôme Hourdeaux and Louise Fessard report.