Related keywords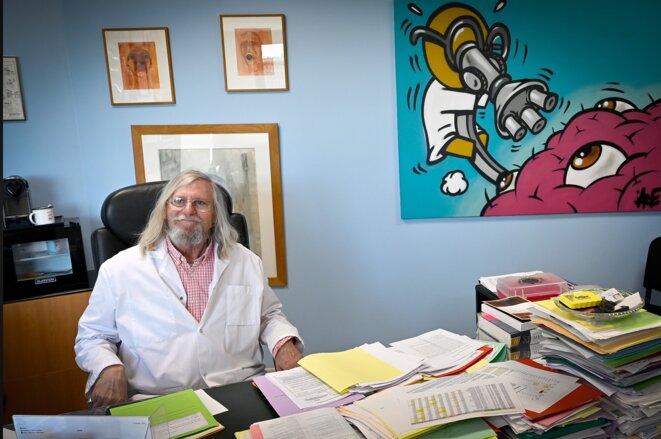 Professor Didier Raoult in his Marseille office, February 2020. © GERARD JULIEN / AFP
As the Covid-19 pandemic continues its devastating path across the world, wreaking close to 200,000 recorded deaths from the virus and a global economic meltdown, the only evident hopes for a stabilised return to normal activity lies in a vaccine or a drug treatment to contain its spread. But few believe a vaccine will be realistically ready before, at the earliest, 2021. French microbiologist Didier Raoult has championed an immediately available antiviral compound called chloriquine, previously used against malaria, as a miracle drug that neutralises the virus, receiving the support of US President Donald Trump and last week hosting a visit to his laboratory by French President Emmanuel Macron. But as Pascale Pascariello reports, deep controversy surrounds the work of Raoult, a maverick amid France's scientific establishment.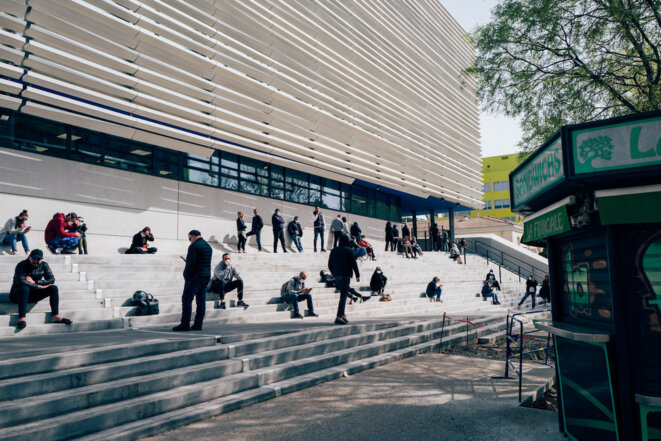 The front of the infectious diseases unit headed by Professor Didier Raoult at the IHU Marseille teaching hospital, March 22nd 2020. © Laurent Le Crabe / Hans Lucas / Hans Lucas via AFP
In China and the United States, as well as France, the drug chloroquine is one of the main focal points in the race to provide an effective treatment for the Covid-19 coronavirus. So far there is still insufficient data to show whether this anti-malaria drug will prove useful in treating people infected with the virus. And a French study praising its benefits has become mired in controversy. Rouguyata Sall reports.