The burkini bans introduced by mayors in some French coastal towns has divided ministers, while the Council of State will rule Friday on a legal challenge to the prohibitons.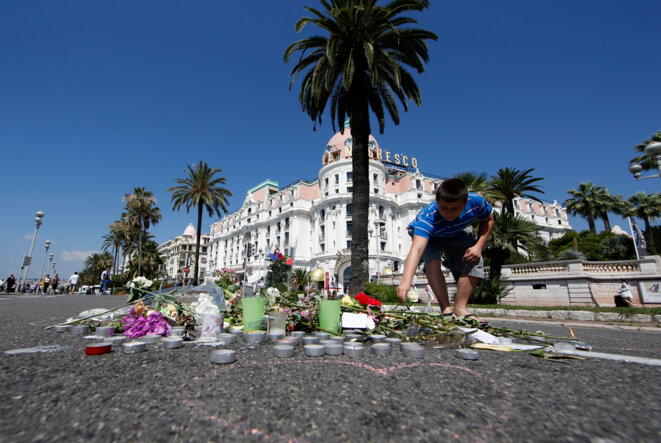 July 18th: tributes to the Bastille Day attack on the Promenade des Anglais in Nice. © Reuters
The Bastille Day attack in Nice, when a Tunisian immigrant from the city drove a truck into crowds walking the seafront Promenade des Anglais, killing 84 people, has heightened the already prevalent racial and social tensions in the Riviera capital. Ellen Salvi reports from Nice, where local politicians have long fuelled the fires of division that threaten to engulf the city.
Manuel Valls prompted controversy with his comment on 'evils' that had created 'a territorial, social, ethnic apartheid across our country'.
The same-sex marriage bill's passed, but the deep social and political divisions surrounding it will prove a challenge to resolve.
France is set to become the 14th country worldwide - and the ninth in Europe - to open up marriage to homosexual couples after its parliament on Tuesday voted in favour of a bill of law to give marriage and adoption rights to couples of the same sex. It now remains for the socialist government to enact the law, while a group of conservative opposition MPs, whose UMP party has campaigned against the bill, have promised to contest it before France's Constitutional Council. The vote on an issue that has divided public opinion comes after six months of demonstrations for and against amid sometimes hysterical rhetoric from politicians. Mediapart reporters joined separate rallies in Paris held by opponents and supporters of the marriage reform. The opinions expressed reveal apparently irreconcilable views over the issue, while many gays spoke of their indignation and fear over the upsurge in insults and violence they have personally witnessed since last autumn.