The man from the south-east Riviera region, who is reportedly claiming 45 million euros in damages, alleges a bug in the Uber mobile application allowed his wife to track his movements on her mobile phone after he used it on one occasion to book a ride.
The French National Assembly has approved a last-minute government amendment to legal reforms which would mean couples divorcing by mutual consent would not need to get the approval of a judge. The aim is to reduce the large backlog of cases in France's family court system. But as Michaël Hajdenberg reports, the plan has met with opposition from groups who fear it will harm the interests of children and victims of domestic abuse.
Under the proposal, which is being considered by ministers, a court clerk could approve divorces in cases where both spouses agree on the split.


Two years after losing custody of his son, a father in Nantes, west France, scaled and occupied a towering shipyard crane in protest.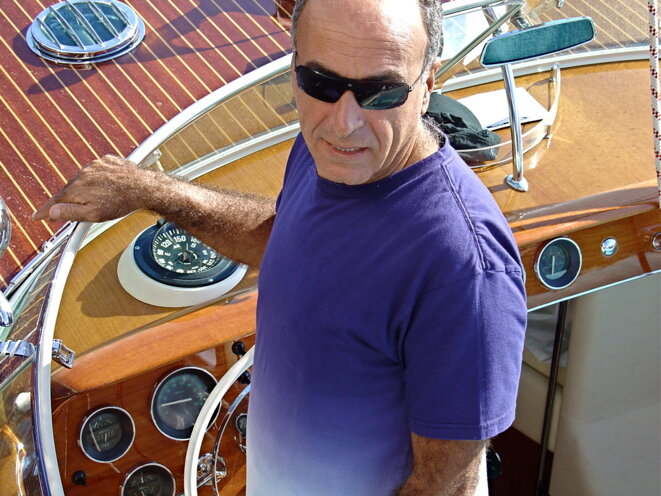 Ziad Takieddine
In a series of exclusive reports that began in July, Mediapart has revealed the long-standing close links between France-based businessman and arms dealer Ziad Takieddine and the inner circle of advisers and aides surrounding Nicolas Sarkozy, before and after he became French president. Here, Fabrice Arfi and Karl Laske reveal how the businessman's financial and property assets have been frozen ahead of his imminent divorce and assess what the implications are for the investigation into the Karachi affair.