Related keywords
Suspect held over 'rapes, attempted rapes and sexual assaults' on 34 women aged from 27 to 72 in forest near Paris from 1995 to 2001.
Last week, journalists from Mediapart and weekly news magazine Le Point stood trial on 'invasion of privacy' charges for having published secretly-recorded conversations that revealed corruption and profiteering by the entourage of L'Oréal heiress Liliane Bettencourt. The prosecution has demanded they receive symbolic fines, and a verdict will be delivered in January. Meanwhile, the tax administration demanded the online press make backpayments for VAT rates that no longer apply. The week was capped by developments in a long-running murder case where the possible proof of a shameful miscarriage of justice remains buried by inertia. Hubert Huertas pulls on a common thread linking all three events.
Search for bodies from the crash site in the French Alps ends as families gather to mourn victims of the doomed passenger jet.
As search of crash site in Alps continues, French authorities announced they are building an access road to the remote spot to aid their task.
Police investigating rape at lycée in La Rochelle say the student, aged over 18, declined to give sample for personal reasons.
In a controversial move more than 500 male staff and pupils face genetic testing at Catholic school in La Rochelle after a 16-year-old girl was raped.
Police searching a lone gunman who raided two media offices, leaving one man seriously wounded, issue full-face photo of the suspect. 
Researchers found a genetic mismatch between the mummified head and three living male relatives of the 17th-century French king.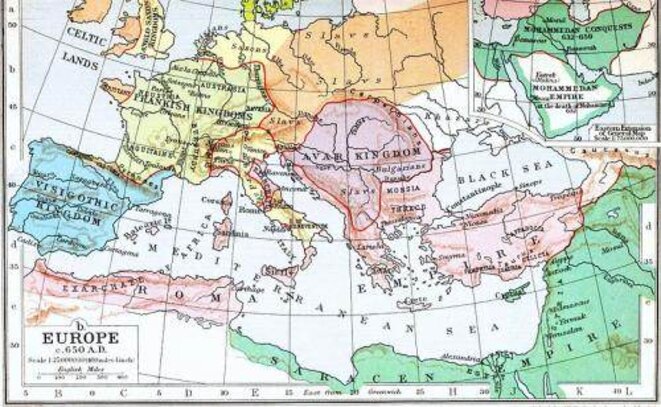 © Ramsey Muir
Take two Europeans living today each in their separate, neighbouring countries and the chances are that they have 100 common ancestors over a period stretching back 2,500 years – and between two and 12 family common to both over a period of 1,500 years. That is the remarkable finding of a recent study by researchers from the University of California, who conclude that every modern-day European is a descendant of the same group of ancestors who lived 1,000 years ago. Michel de Pracontal reports.
Breakthrough comes more than seven months after members of a British family were gunned down in an isolated beauty spot close to Lake Annecy.
Police have arrested 24 year-old twin brothers after DNA tests linked at least one of them to six sexual assaults in Marseille.