Keyword: domestic violence
Related keywords
The legislation allows doctors to break patient confidentiality if they believe a life is "in immediate danger".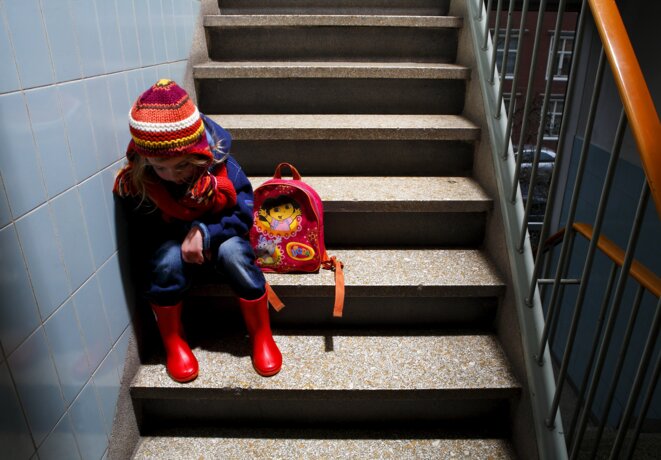 File photo. © Roos Koole / ANP via AFP
As France this week stepped out of the public lockdown measures, lifted after two months during which families have been largely confined to their homes, child protection professionals fear the discovery of what one judge predicted will prove to be a "massive" rise in cases of abuse of children at home. As Sophie Boutboul reports, social workers, associations, magistrates and child psychologists are readying for a horrific count, including "invisible murders" of infants under the lockdown.
The sister of a mother of two children who was shot dead with her parents by a partner previously reported to the authorities for domestic violence has brought a court case against the French state for failing to prevent the killings in what her lawyer said was a 'textbook case' of 'neglect at every level'.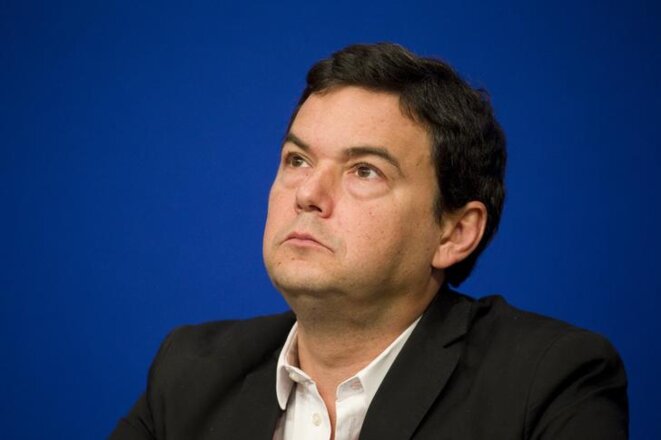 Thomas Piketty. © Reuters
Late last year, the acclaimed French economist Thomas Piketty, a best-selling author for his work centred on wealth and income gaps, hailed by the Left and spurned by the Right, gave a conference at the university of Toulouse, south-west France, when he was surprised by a question from a student. It concerned a complaint for domestic violence filed against him in 2009 by his former partner, then a socialist MP and later culture minister, Aurélie Filippetti. His response prompted Filippetti to lodge a new complaint, this time for defamation, which has had the effect of breaking a decade-long taboo among the French media and political circles. Lénaïg Bredoux reports.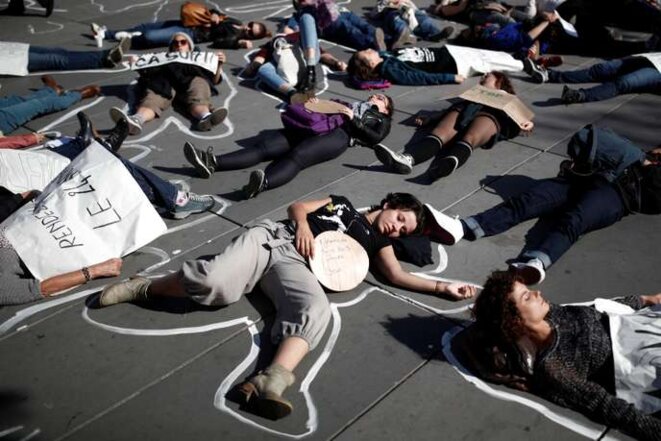 A demonstration in Paris protesting murders of women in domestic violence, September 2018. © Benoît Tessier/Reuters
Victims of domestic violence in France, the vast majority of who are women, are being failed by the justice system and police, notably by not offering effective responses to formal complaints, concludes a French justice ministry report published at the weekend. The report examined 88 cases of domestic violence that ended in murder during the period 2015-2016, and of these 83 percent of the victims were women, many of whom had previously lodged complaints. Associations monitoring media-reported cases of women murdered by their partners or ex-partners estimate they number 135 so far this year. Meanwhile, justice minister Nicole Belloubet has said that the justice system "very clearly" is malfunctioning, and that new legislation must be drafted to address the failings. Dan Israel reports.
Several hundreds of protestors gathered at five major public squares in Paris on Saturday where they lay on the ground for a 'die-in" protest at the number of murders of women in domestic violence crimes in France, holding photos of victims which activists say are among a total of 121 fatalities recorded so far this year, and calling on the government for rapid new measures to deal with the problem.   
The French lower house, the National Assembly, on Tuesday approved a bill on bio-ethics which will notably allow fertility treatment for single women and lesbian couples, and also voted through draft legislation containing new measures to crack down on domestic violence, both of which must now be passed on for approval by the Senate. 
A Paris group of women campaigners against domestic violence, which is estimated by one feminist association to have caused the deaths of more than one hundred women in France since the start of the year, has launched a campaign to bring greater public awareness to the issue by placing posters in tribute to victims on the walls of the capital's streets.   
The French interior ministry recorded 121 femicides in 2018, a murder every three days.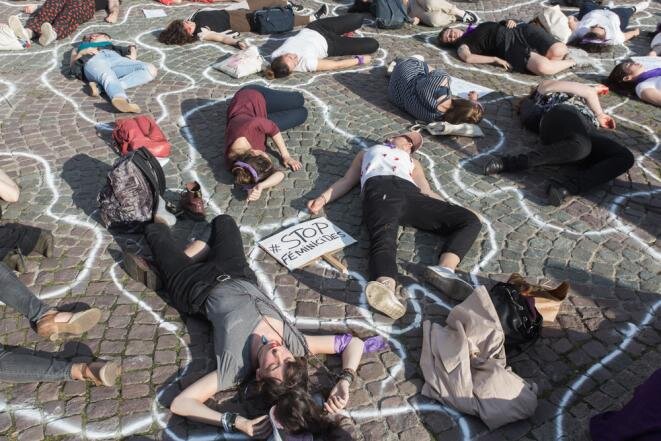 A Paris demonstration by feminist groups to draw attention to domestic violence, June 20th 2019. © Pierre Michel Jean
According to the French interior ministry, 121 women died in 2018 in incidents of domestic violence. Already this year, 92 women in France have been murdered at the hands of their husbands, former spouses or companions, according to records compiled by a French feminist association, while women's support groups denounce inadequate legal protection afforded to domestic violence victims. Sophie Boutboul reports on the emblematic case of a mother-of-two, separated from her former partner against whom she has filed a complaint for violence, and who says she fears so much that she has moved house three times in two years. Despite her detailed complaints, a previous protection order was lifted by a judge last month, along with the secrecy of her home address.      
Court dismisses conditional release of Jacqueline Sauvage, jailed for 10 years for murder but given partial pardon by President Hollande.
Abdelhakim Dekhar was sentenced in UK to wear an electronic bracelet for assaulting his partner, according to French media reports.