Keyword: Dominican Republic
Related keywords
The trial has opened in Aix-en-Provence of nine people, including two former French military pilots, a customs officer and a celebrity bodyguard, accused of running a trans-Atlantic cocaine smuggling scam between the Dominican Republic and France using a Dassault executive jet, in a case marked by intrigue and derring-do escapes.
Aviation security expert Christophe Naudin sent to Dominican Republic for alleged involvement in escape of two pilots jailed in drugs case.
Christophe Naudin is wanted in the Dominican Republic for alleged involvement in escape of two pilots sentenced to prison in a drugs case.
Caribbean country targets three people it says helped the two pilots flee following drugs conviction, including a far-right French Euro MP.
The two pilots had arrived last week in France after fleeing Dominican Republic where they were appealing conviction for drugs smuggling.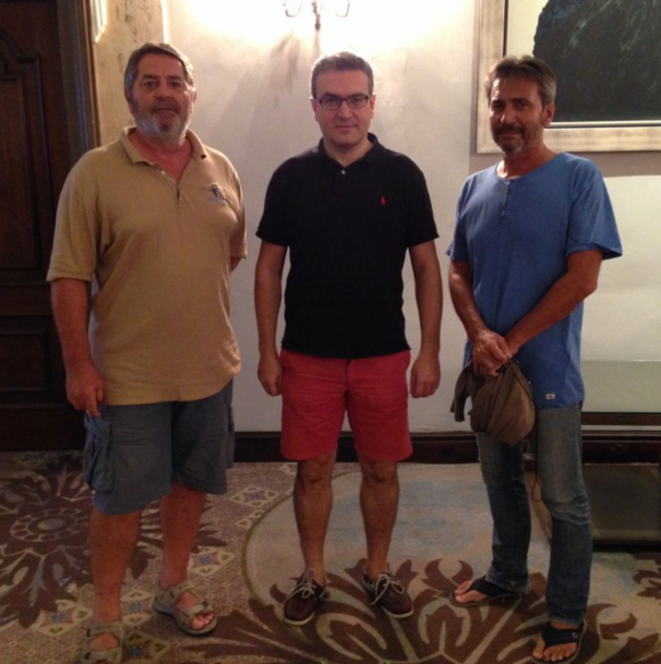 L'eurodéputé FN Aymeric Chauprade et les deux pilotes. © Twitter / a_chauprade
Revelations about the dramatic escape by two French pilots from the Dominican Republic made headlines in France this week. The two men, convicted of cocaine trafficking, fled the Caribbean country thanks to a well-organised plan while they were on house arrest pending an appeal. But the affair took on a political flavour, too, as anger rose in the Dominican Republic about the pilots' escape and amid claims that some French government agencies were involved. In particular a Euro MP and close ally of Marine Le Pen has belatedly admitted that he was directly involved in the extraction operation. Michel Deléan, Louise Fessard and Marine Turchi report.
Government spokesman made clear France will not intervene after two pilots convicted of drug trafficking fled Caribbean country by boat.
The two pilots, convicted of cocaine trafficking but free pending appeal, have 'left a country where justice does not exist' says lawyer.
Two executive jet pilots and two other men were found guilty of trying to fly from the Caribbean resort of Punta Cana with 680 kilos of cocaine.