Related keywords
The former IMF boss appeared in court in Lille in northern France on Monday accused of pimping for sex orgies at luxury hotels.
Investigating magistrates say Strauss-Kahn knew he was dealing with prostitutes when taking part in sex parties in Paris, Lille and Washington.
The disgraced former IMF chief launches legal action for defamation over film inspired by his 2011 arrest in New York on rape charges.
Movie inspired by scandal that brought down IMF chief Dominique Strauss-Kahn got its world premiere in Cannes to mixed reviews.
Vincent Maraval says 'incestuous relationship' between French 'media and political elites' makes it impossible to make films on 'current affairs'.
Former IMF boss seized controversial first appearance in parliament since his disgrace over string of sex scandals to mock President Hollande.
Judges reject request by former IMF chief Dominique Strauss-Kahn to drop sex offence inquiry relating to suspected prostitution ring in Lille.
Former IMF boss's lawyers say a resolution with his accuser Nafissatou Diallo has been discussed but no settlement has been agreed.
Former IMF boss Dominique Strauss-Kahn accuses enemies linked to Nicolas Sarkozy of destroying bid for French presidency.
France's actor Gérard Depardieu launched a withering attack on DSK, describing him as "arrogant" and "smug" and "like all French people".
Nafissatou Diallo, the New York hotel maid who accuses former IMF chief Dominique Strauss-Kahn of sex attack gives account to Newsweek.
French journalist Tristane Banon has spoken for the first time on television since filing complaint against D. Strauss-Kahn for attempted rape.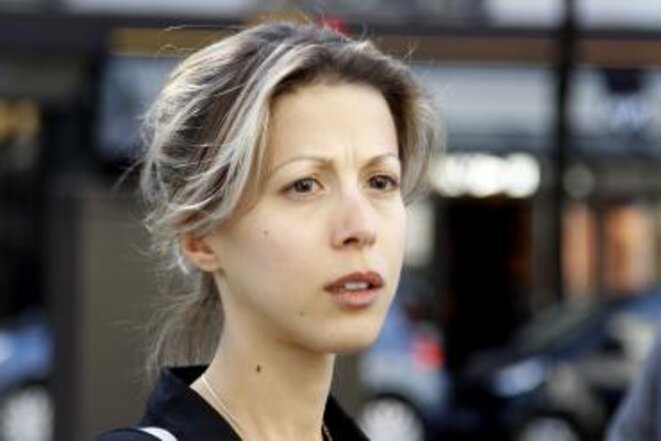 © Reuters
A 32 year-old French writer, Tristane Banon (photo), is filing a complaint against former International Monetary Fund chief Dominique Strauss-Kahn for attempting to rape her in 2003, her lawyer announced.
Speculation mounts that the former favourite for president could still occupy power place if another Socialist wins the election next year.