A 5.1-magnitude earthquake with its epicentre under the small town of Bressuire, west-central France, shook buildings for hundreds of kilometres across western and northern France on Friday morning, although no casualties or serious damage were reported.
An earthquake registering 4.9 on the Richter scale shook south-west France late Wednesday morning, causing only minor damage and which, according to statements by French utilities giant EDF and the country's nuclear safety agency, the ASN, had no adverse effect on the functioning of the four-reactor Blayais nuclear plant which lies close to the epicentre of the seism.
No injuries or significant damage were reported as a result of the quake near Nice which had a magnitude of 5.0.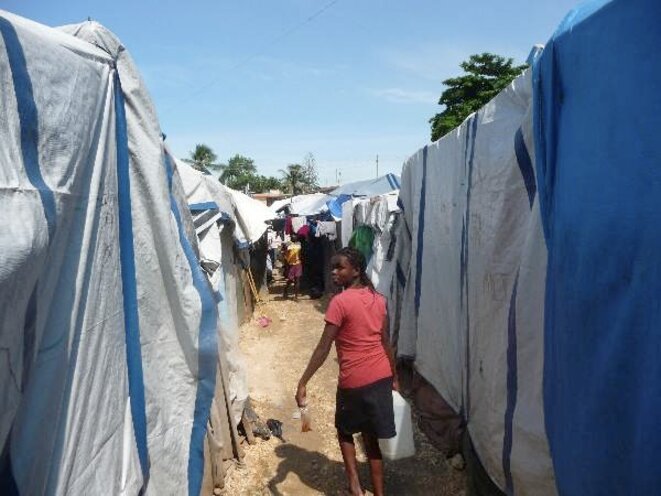 Dans le parc Sainte Thérèse, 2.500 réfugiés. © (F.Bt.)
Cholera has entered the Haitian capital Port-au-Prince, devastated by an earthquake in January. Mediapart editor François Bonnet reports from a country on the verge of an unprecedented health catastrophe and a major social and political crisis, amid popular fury towards the authorities accused of negligence and corruption and at the peace-keeping force for allegedly introducing the epidemic.