Related keywords
Just before French government members left on their two-week summer holidays earlier this month, they met with President François Hollande for a confidential seminar in which they were presented with an alarming set of economic figures and forecasts that promise dark times when they return to work on August 18th. The deflationist spiral into which Europe is being drawn threatens to destroy all hope of France recovering growth, reducing already chronic unemployment, or of straightening its public accounts. Just as worryingly, the government appears divided and dithering over the policy direction to be adopted to avoid what some business leaders predict could become a new and catastrophic crisis by 2015. Mediapart's economic and business affairs correspondent Martine Orange reports.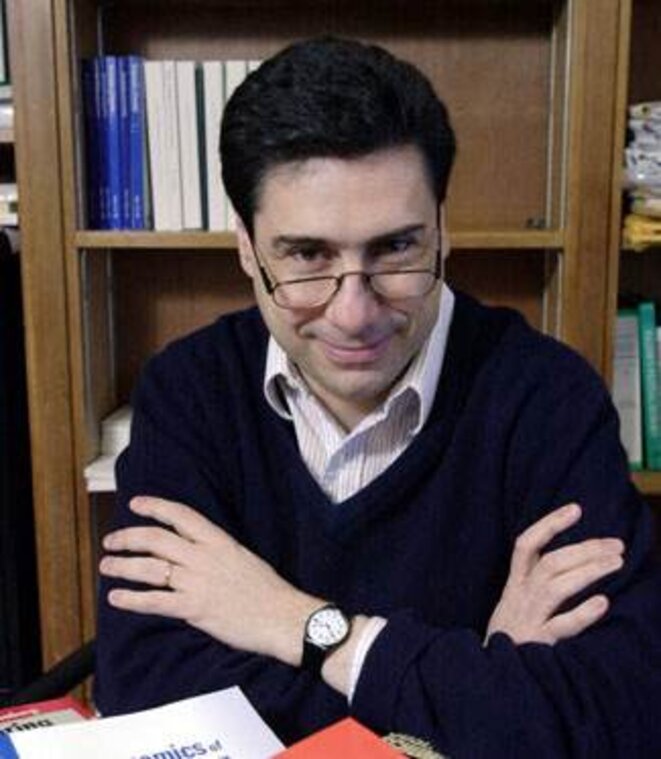 © Harvard University
Philippe Aghion is a senior economics advisor to François Hollande, the Socialist Party candidate in the French presidential elections due next spring. This Harvard university professor thinks he knows how to address the economic crisis in Europe, with a new approach to industry and innovation driven by a state-led strategy. The ideas he details in this interview with Ludovic Lamant may become, if Hollande becomes president, the lynchpin of the next French government's economic policies.
The Prime Minister François Fillon has just announced a series of new austerity measures to produce a further 12 billion euros in savings for the government in 2011 and 2012. This follows a downgrading in the forecast for economic growth for both years. The measures include a new reduction in the benefits afforded by a variety of tax breaks and a temporary 3% tax on those with massive incomes. But, argues Laurent Mauduit, the overall package is just another sign of the government's incoherent and crazy economic policy. And one which he says risks tipping France back into recession.