Related keywords
Was France attacked on November 13th because of what it is – or what it does? The debate over whether the country's perceived status as a beacon for individual and social freedom or its foreign policy in the Middle East was the main factor behind the attacks by Islamic State is dominating social media and private conversations as well as public discourse. However, Joseph Confavreux argues that rather than simply trying to put itself in the minds of the terrorists, French society should focus on the wider impact for the country and the political responses that are now needed.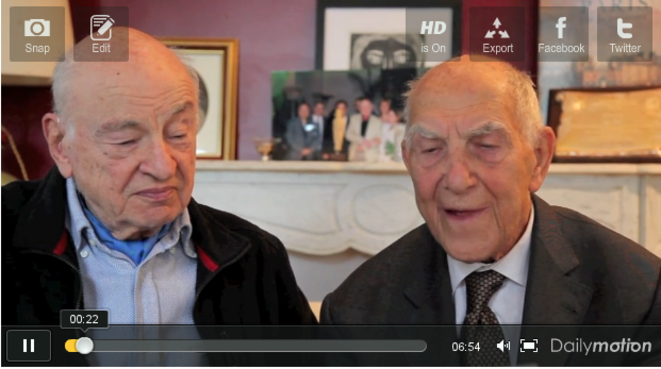 Vidéos dans l'article
Stéphane Hessel and Edgar Morin (pictured) formed a formidable couple when they launched, here on Mediapart, a joint appeal to candidates in France's 2012 presidential elections. The pair, then aged 90 and 94 respectively, had lived through similar experiences: Hessel was a German naturalised French, former WWII Resistance fighter, survivor of Nazi concentration camps, while Morin, widely acclaimed as one of Europe's greatest 20th-century thinkers, was born to immigrant parents and also fought in the Resistance movement. In this tribute to Hessel, who died overnight on Tuesday, Mediapart republishes the text and video of their outline for a "path of hope" for a new society that shuns "the futile, the disposable, and the wasteful", an end to economic policies "driving us to disaster", and for a return to values of social responsibility.