Keyword: Edouard Philippe
Related keywords
Édouard Philippe says government considering football hooligan-style register in bid to combat the violence across France.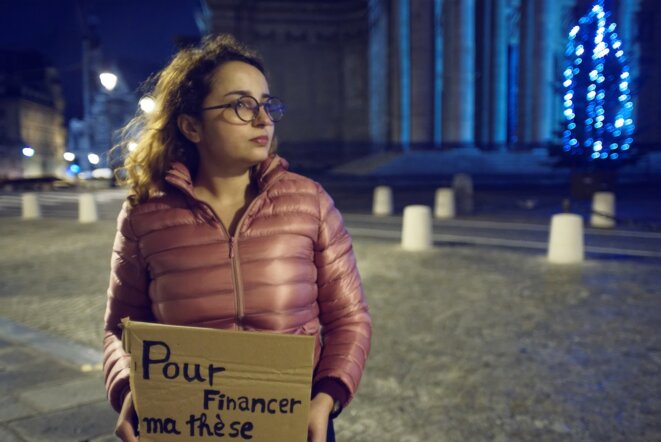 Tunisian student Dorra Mahjoubi in front of the Panthéon in Paris, December 2nd 2018. © Karim AL
Many families in Tunisia take great pride in being able to send their children to university in France. Already the recent fall in the value of the dinar has made it harder for Tunisians to afford to study in French establishments. Now plans by the French authorities to increase tuition fees for students coming from non-EU countries threatens to shatter the dreams of many Tunisians hoping to study in France. Lilia Blaise reports.
In newspaper interview, Édouard Philippe said the government had  'not listened enough to the French people'.
 U-turn comes after protests by 'gilets jaunes' protesters led to scenes of violence in central Paris and other areas of country over fuel tax rises.
Édouard Philippe says protesters are expressing 'a lot of legitimate things that should be heard' amid calls for new protests on Champs-Elysées.

French prime minister Édouard Philippe went to the site more than 60 years after the communists' shock victory in the battle there.

Qutting: interior minister Gérard Collomb in Marseille, May 24th, 2018. © REUTERS/Jean-Paul Pelissier
After ten days of open crisis at the highest echelons of state, President Emmanuel Macron was on Tuesday October 2nd, 2018, forced to accept the resignation of interior minister Gérard Collomb – just hours after refusing it. Prime minister Édouard Philippe will become interim interior minister in the short term. Coming weeks after the resignation of high-profile environment minister Nicolas Hulot, this new departure further weakens the government, as Pauline Graulle, Manuel Jardinaud and Ellen Salvi report.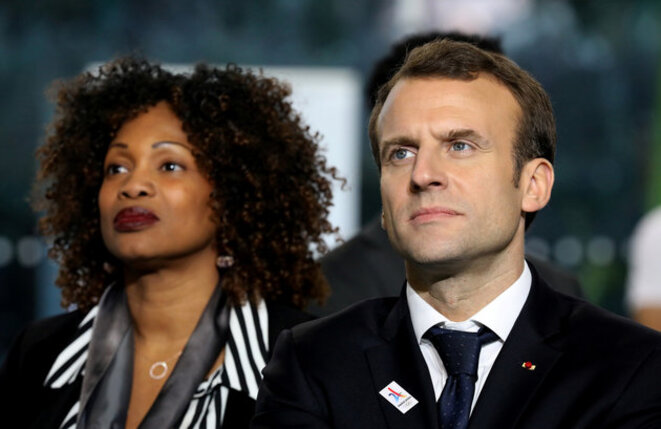 Former sports minister Laura Flessel with President Emmanuel Macron. © Reuters
When the former fencing champion Laura Flessel resigned as sports minister earlier this week her departure was initially put down simply to "personal reasons". Later it emerged that she and her husband face a possible investigation over tax fraud in relation to a company they own. The government, however, has refused to say when it first became aware of possible issues over the minister's tax affairs. Antton Rouget investigates.
Prime Minister Édouard Philippe has asked ministers to discuss plans ahead of a possible exit of Britain from the European Union without mutual agreement terms, and to prepare measures necessary to mitigate difficulties 'linked with this unprecedented challenge', including facilitating the stay of British citizens currently living in France and ensuring smooth border controls.
Interviewed about his budgetary plans for 2019, French Prime Minister Edouard Philippe said 4,500 public sector jobs would be shed next year when pensions and family and housing benefits will no longer be pegged to inflation, while also forecasting economic growth of 1.7 percent, down on previous predictions.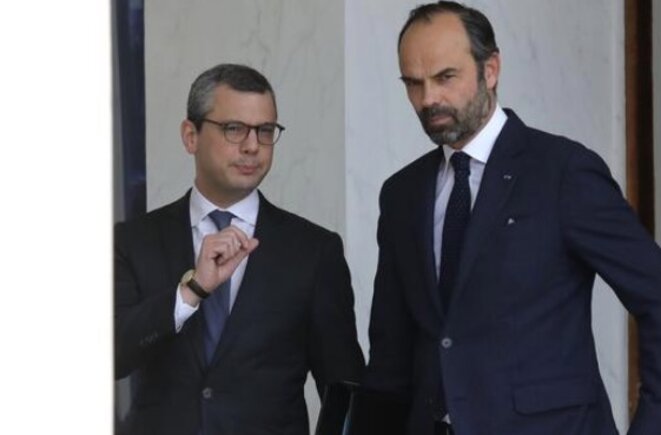 Chief of staff Alexis Kohler and PM Edouard Philippe, both members of the Le Havre Supervisory Board from 2010 to 2012. © LCI
Contrary to what he has stated, President Emmanuel Macron's chief of staff Alexis Kohler has not always revealed his family links to the Mediterranean Shipping Company (MSC), and in his duties as a senior public servant has not always stood aside from issues involving the giant Italian-Swiss shipping firm. Official documents from the major French port of Le Havre, seen by Mediapart, show that Kohler took part in discussions and votes concerning the company while he sat on the port's Supervisory Board as a civil servant from 2010 to 2012. Laurent Mauduit and Martine Orange investigate.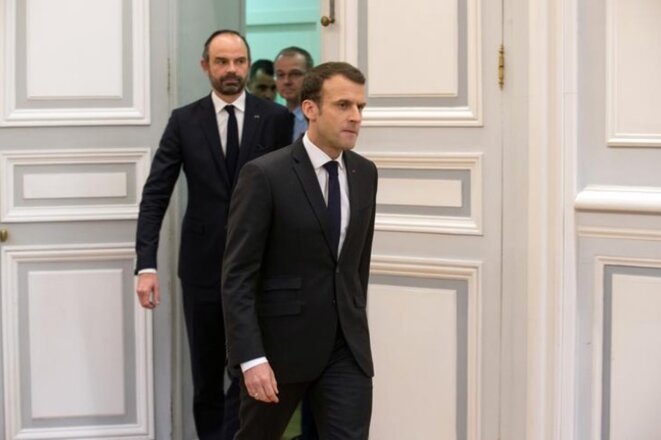 The Macron Method: union leaders says the government talks a lot but says nothing. © Reuters
On Monday April 9th France's National Assembly is due to begin examining the government's proposed legislation for a "new railway agreement". Yet the consultations with the unions about this new pact are still going on. Those unions - whose members began the latest round of two-day rail strikes on Sunday April 8th - are now dismissing the talks with the government as a "farce" and intend to step up their action. Their aim is to expose what they see as a deliberate method employed by President Emmanuel Macron's government: one of talking but not saying anything and of listening without hearing. Ellen Salvi examines the workings of the Macron Method.
Latest reform proposals from President Macron's government include electing 15% of lawmakers via a proportional representation system.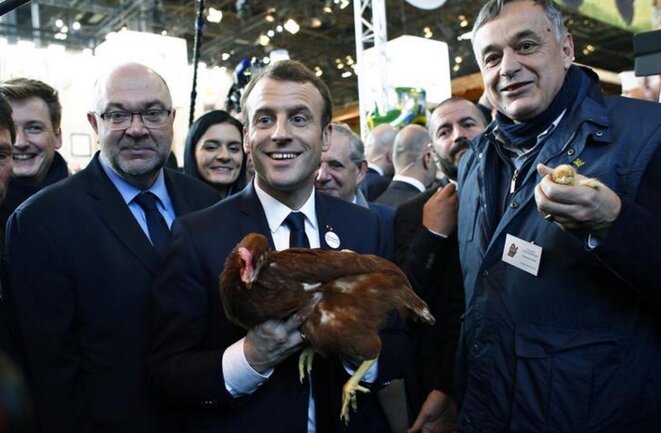 President Emmanuel Macron and a chicken at the Paris farm show, the Salon de l'Agriculture, February 24th, 2018. © Reuters
Emmanuel Macron has always insisted he is not worried about opinion polls and that, as head of state, he is willing to court unpopularity to do what he considers right for France. That has not stopped him basing his political strategy around what the public says, sometimes playing off the polls against critics of his reforms – even if that risks dividing the French people. Ellen Salvi looks at the French president's approach to public opinion.