Related keywords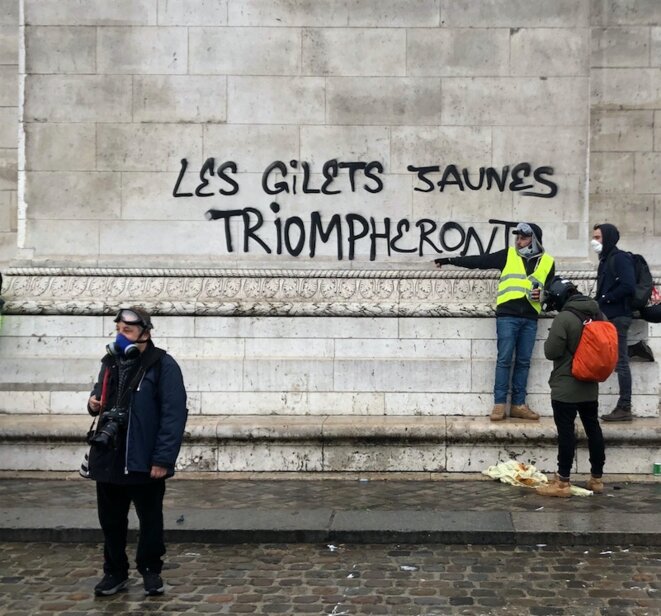 The Arc de Triomphe,December 1st, 2018. © Karl Laske
The revolt of the 'gilets jaunes', the protesters whose symbol is their yellow hi-vis jackets, is aimed against tax injustice and arbitrary behaviour by the French state. What drives it is that which lies at the heart of of all emancipatory struggles: the demand for equality. Mediapart publishing editor Edwy Plenel argues that its political future will depend on its willingness to embrace common cause with others movements who are advocating equality for all.
After almost one year in office, French President Emmanuel Macron gave a live interview on Sunday evening with Mediapart's cofounder and publishing editor Edwy Plenel and Jean-Jacques Bourdin of French rolling news channel BFM-TV. The wide-ranging two-hour interview, the French president's first public appearance since France joined the US and Britain in missile strikes this weekend against the Syrian regime of Bashar al-Assad, was streamed live on Mediapart (with studio debates from Mediapart before and after the interview) and can be replayed here (click on screen, in French only). Together with the video in French of the full interview, arguably the first uncompromising quizzing of a French head of state, follow the highlights in English here (click on headline for article page).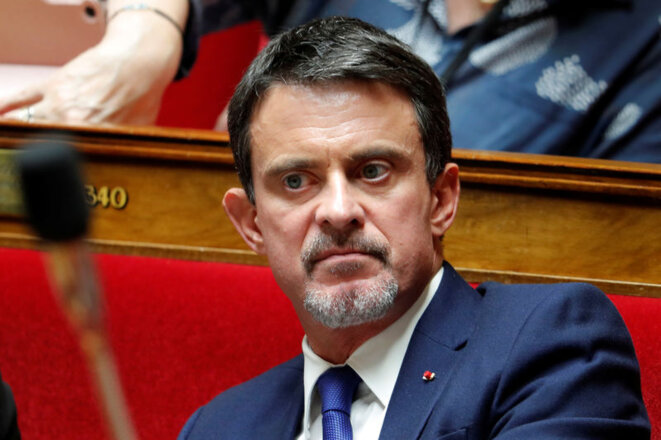 Leading the charge: former premier Manuel Valls. © Reuters
In recent days Mediapart has been burnt at the metaphorical stake for having supposed "complicity" with the Muslim intellectual and Oxford University professor Tariq Ramadan. Worst still, it has been hinted that this site may have deliberately ignored the actions of a man who today stands accused of rape and sexual assault, claims he denies. This ignominious Donald Trump-style campaign, led by former prime minister Manuel Valls, is part of a wider political movement which brings together elements of the Left who were destroyed at recent elections and the nationalist Right. Mediapart's editor François Bonnet responds to the claims.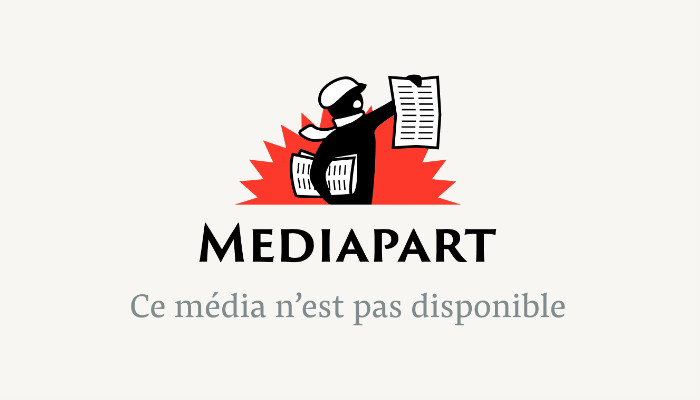 The court of appeal at Versailles has ordered Mediapart to remove all quotes from the recordings whose publication transformed the Bettencourt affair into a major public scandal. Three years after Mediapart first revealed the content of these tapes, this decision is more than just an attack on the freedom of information, says editor-in-chief Edwy Plenel: it is an act of censorship.
After Mediapart broke a series of stories in 2010 about the Bettencourt Affair that appeared to implicate a government minister, the then-ruling UMP party's general secretary Xavier Bertrand attacked what he called the website's 'fascist methods'. Mediapart responded by taking the unusual step of launching a defamation action against the politician. This week the case finally came to trial. Jérôme Hourdeaux reports on the proceedings.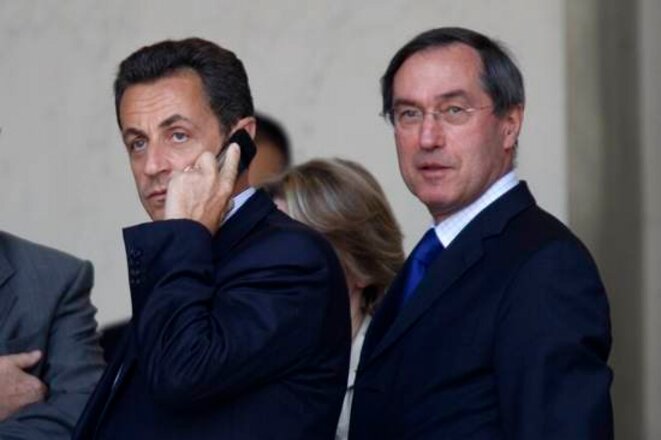 MM. Sarkozy et Guéant © Reuters
Following disturbing recent incidents of espionage, break-ins and intimidation targeting the French press, and notably this website, editor-in-chief Edwy Plenel reveals here what Mediapart has discovered about official attempts aimed at destabilising journalists involved in investigations, notably the Bettencourt affair, that have embarassed President Nicolas Sarkozy. Some of the accounts beggar belief. He calls here for politicians and institutions to stand up an be counted for in defending the essential right that is the freedom of information.