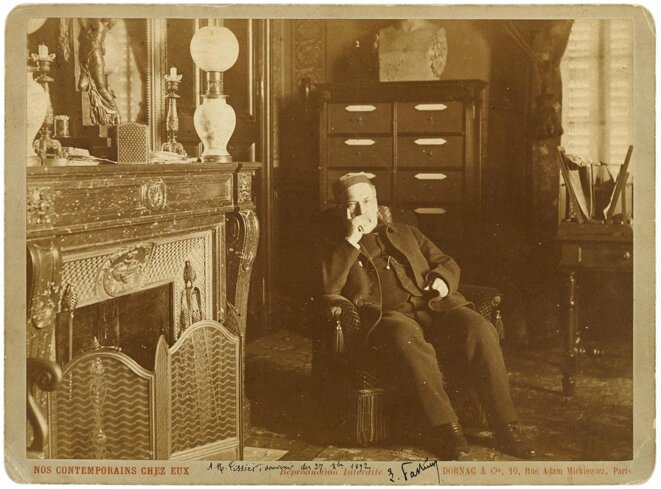 Louis Pasteur in his office, in about 1890. © Photo Dornac et Cie / Wikimedia commons
When in 1885 French scientist Louis Pasteur successfully treated a nine-year-old boy called Joseph Meister who had been bitten by a rabid dog it marked a turning point in the development of vaccines. But the medical breakthrough was also the launchpad for a global expansion of institutes bearing their founder's name which became a spearhead for French influence around the world. As part of a summer series on the history of vaccines, Nicolas Chevassus-au-Louis looks at the pioneering work of France's Louis Pasteur and his nationalistic rivalry with Germany's Robert Koch.
French president Emmanuel Macron made clear his stance after he received his Egyptian counterpart Abdel-Fattah Al-Sisi in Paris.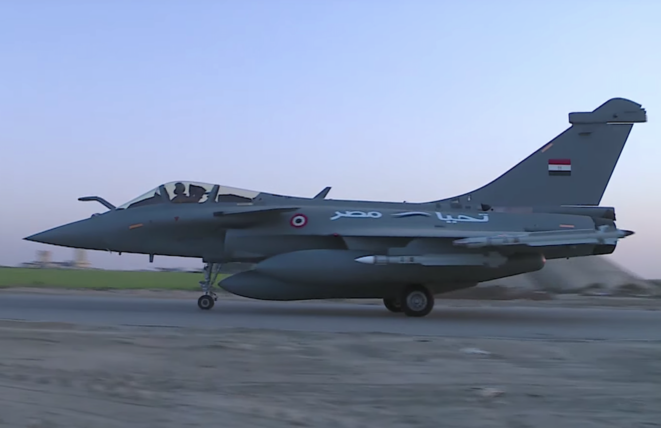 A French-made Egyptian air force Rafale fighter plane taking off as part of an air raid in Libya in 2017.
In April 2019 the self-styled 'Field Marshal' Khalifa Haftar launched an offensive against the regime in Tripoli which is acknowledged by the international community as Libya's legitimate government. Yet during his recent military campaign to control the east of the country, the warlord has had the discreet help of several important allies, including France. And as Yann Philippin, René Backmann and Antton Rouget report, Haftar also received air support from French-made Rafale jets which had been sold to Egypt.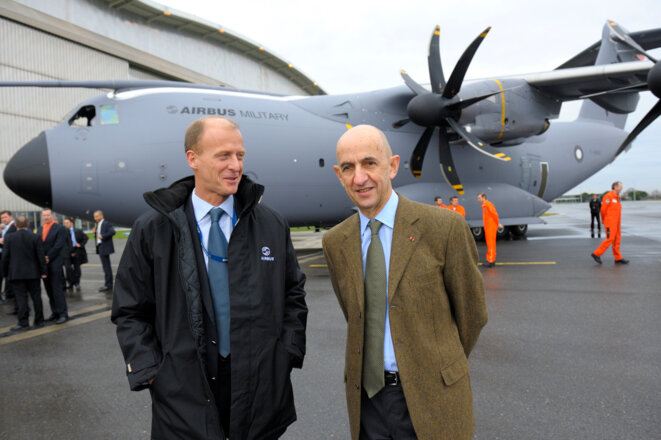 Thomas Enders, left, and Louis Gallois were joint CEOs of Airbus between 2005 and 2007. © Reuters
Secret documents obtained by Mediapart and German publication Der Spiegel show for the first time how Airbus gave direct orders to an intermediary to hand out 9.5 million euros in commissions to help clinch the sale of its aircraft in Egypt. This deal is now being examined by France's fraud prosecution unit and British fraud detectives who are carrying out a major investigation into alleged corruption by the giant European aircraft manufacturer. Yann Philippin and Virginie Le Borgne report.
Ahead of a planned visit to Egypt later this month by French President Emmanuel Macron, an Irish human rights NGO has highlighted the serious violations of the labour rights of Egyptian workers employed in the construction of French-designed battleships at naval yards where staff from France's Naval Group company have a permanent presence.
Study commissioned by human rights groups found French arms sales to Egypt rose from €39.6 million to €1.3 billion between 2010 and 2016.
President Macron, aware that France's policy on Egypt has come under fire, will raise issue when he meets Egyptian leader in Paris next week.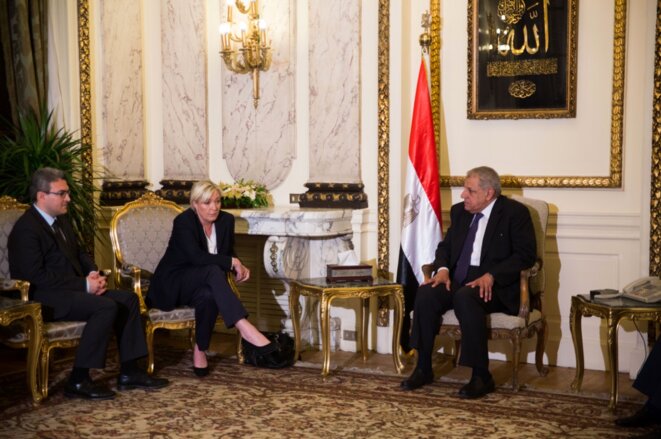 Marine Le Pen meeting in Cairo with then-Egyptian prime minister Ibrahim Mahlab, in May 2015.
France's far-right Front National party is attempting to find funding from abroad for the 2017 presidential election campaign of its leader Marine Le Pen, who has been unable to convince French banks to provide the sizeable loans the party needs. Among potential foreign backers the party has already had contacts with is the United Arab Emirates which, according to one of Le Pen's close entourage, financed an official visit she made to Egypt in 2015. Marine Turchi reports.
France is participating in Egypt-led investigation as it is the country where the Airbus 320 was made and 15 people on board were French.
Greek TV report of what could be airplane debris spotted in sea near where plane vanished from radar about 174 miles off Egyptian coast.
French president and Egyptian premier say terrorism is possible explanation for sudden crash of plane carrying 66 people over Mediterranean.
Paris confirmed contracts for Airbus Space Systems and Thalès Alenia Space to build military telecoms satellite for Egypt's defence ministry.
French president bringing delegation of business leaders while he is also expected to discuss various Middle East crises with hosts in Cairo.
Aviation security expert Christophe Naudin sent to Dominican Republic for alleged involvement in escape of two pilots jailed in drugs case.