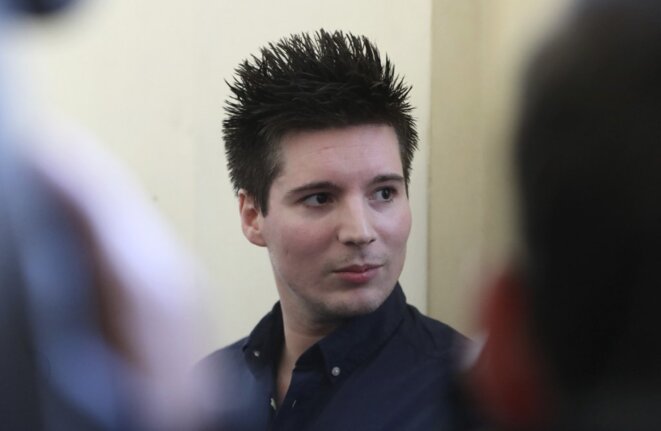 Rui Pinto. © AFP
At a court appearance in Lisbon this month, Rui Pinto, 31, the Portuguese whistleblower behind Football Leaks, the largest ever exposé of documents and correspondence detailing widespread criminal behaviour in the world of professional football, ranging from fraud and tax evasion to match-fixing and political corruption, was ordered to stand trial on 90 charges related to his alleged hacking activities, when he will face a maximum sentence of 25 years in jail. Yann Philippin and Miguel Prado report.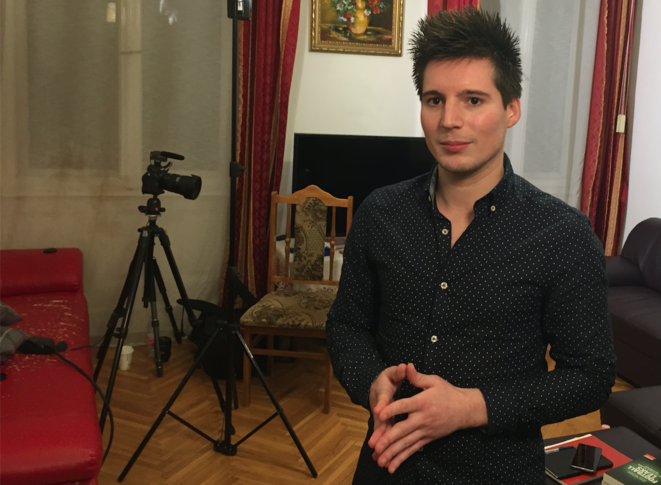 Rui Pinto shortly before his March 2019 extradition to Portugal from Hungary. © YP
Rui Pinto, the Portuguese whistleblower behind the Football Leaks revelations of widespread criminality in the world of professional football, ranging from fraud and tax evasion to match-fixing and political corruption, has been held for more than six months in preventive detention in conditions of solitary confinement in a Lisbon jail. Accused of illegal hacking of documents and attempted extorsion, the 30-year-old faces trial for 147 alleged offences relating to his disclosures of illegal practices in the football business in Portugal. But in a defiant statement, Pinto has slammed the Portuguese prosecution services for ignoring the evidence of corruption he gave them, of protecting those behind it, and of transforming him into "a sort of political prisoner".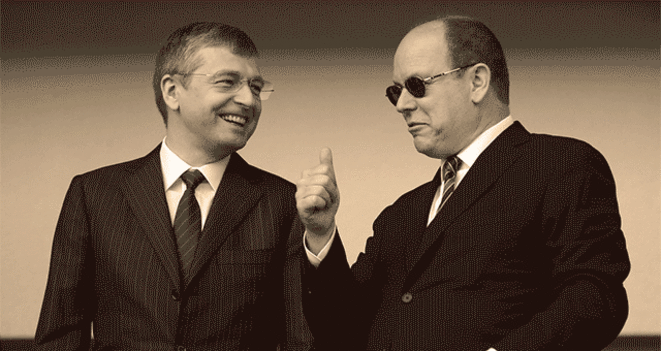 Dmitry Rybolovlev (left) with Prince Albert II of Monaco. © Reuters
Russian billionaire Dmitry Rybolovlev bought football club AS Monaco in December 2011. But the man whose assets include a Greek island, luxurious properties worldwide including a Palm Beach mansion bought from Donald Trump, an Airbus, and a vast collection of artworks, had set his eyes on offering himself much more – namely, a country. This investigation is the first in a series of seven Mediapart reports into the activities of the oligarch, based partly on documents from the Football Leaks data files.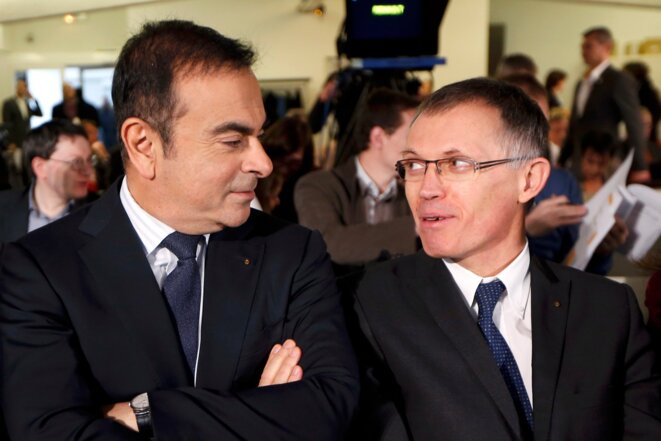 Carlos Ghosn, left, the CEO of Renault, and Carlos Tavares, chairman of the board at PSA Peugeot Citroën. © Reuters
Confidential documents obtained by Mediapart and the European Investigative Collaborations (EIC) show that the French car makers Renault and PSA Peugeot Citroën artificially inflated the already high cost of spares parts for motorists around the world. The manufacturers made use of a special software to increase the prices by an average of 15%. It is estimated the practice cost consumers  around 1.5 billion euros over nearly ten years. Yann Philippin reports.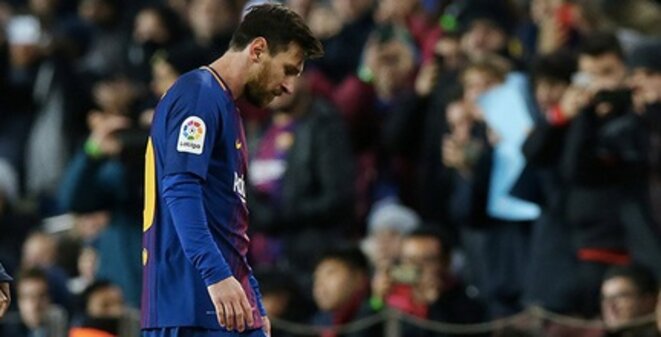 Hundred-million-a-year-man: Lionel Messi after a cup match against Celta Vigo on January 11th, 2018. © Albert Gea/Reuters
Barcelona's star Lionel Messi has become the first footballer in the world to be on a 100-million-euros a year contract, according to documents supplied by whistle-blowing platform Football Leaks and revealed by Mediapart and other members of the journalistic consortium European Investigative Collaborations (EIC). They show that the Argentine player signed a four-year deal with the Catalan club worth more than 400 million euros to keep him at the club until 2021. Mediapart and the EIC can also reveal that Messi's club Barcelona helped him pay millions of euros in back taxes in relation to his children's charity after they were advised that some club donations to it should have been classified as salary payments. Yann Philippin, Rafael Buschmann, Michael Wulzinger, Nicola Naber (Der Spiegel) and Paula Guisado (El Mundo) report.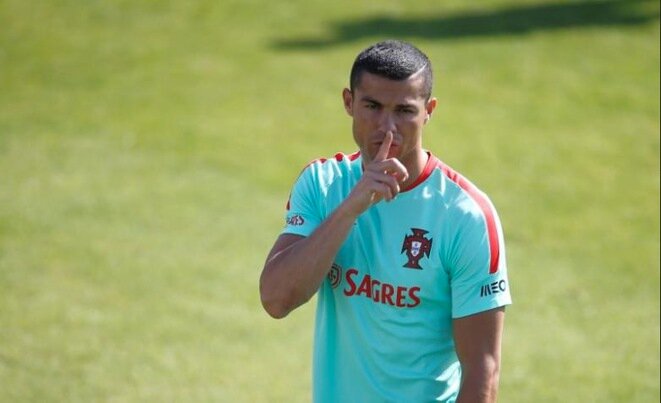 Real Madrid star Cristiano Ronaldo denies trying to evade taxes. © Reuters
Footballer Cristiano Ronaldo is threatening to leave Spain if its justice system proves too troublesome for him over his tax affairs. The Real Madrid star, who faces an investigation into alleged tax evasion, insists that he has acted in good faith and says that all his fiscal arrangements were authorised. To back this claim, he and his advisors point to the fact that the authorities in England had no problem with his fiscal set-up when he played for Manchester United. But according to new documents from the whistle-blowing platform Football Leaks, and revealed here by Mediapart, there are now question marks over this line of defence. Michaël Hajdenberg and Yann Philippin report.
Throughout December, Mediapart and its 11 partners in the journalistic consortium European Investigative Collaborations (EIC) have published a catalogue of revelations about the corrupt practices in football, including tax evasion and money-laundering on a vast scale, and involving some of the best-known players, managers and agents in the game. The disclosures came from documents supplied by the whistle-blowing platform Football Leaks, and expose a startling state of affairs on and off the pitch. At the end of this long series of reports, which have now  prompted a judicial investigation in France, Michael Hajdenberg, Michel Henry, Yann Philippin summarise the principal findings of the EIC and review the surprisingly timid reactions of the regulating authorities of the world's most popular sport.