Investigation centres on claims UMP party should not have paid Sarkozy's fine after former president's 2012 campaign broke election spending limits.
On Wednesday February 25th, lawyers representing the French billionaire and senator Serge Dassault announced they were withdrawing an appeal against a ruling that Mediapart had been justified in publishing details of secretly-made tape recordings involving the industrialist. In those recordings Dassault, who also owns a newspaper group, appears to confess to handing out large sums of cash to ensure his preferred candidate won an election. As Mediapart's editor-in-chief Edwy Plenel points out, not only is Dassault's decision to stop the appeal a victory for press freedom in France, the outcome also makes a mockery of the decision by another court to ban Mediapart from using any content from the tapes at the heart of the Bettencourt affair.

Sophie Montel et Marine Le Pen. © (dr)
A cliffhanger by-election held in eastern France at the weekend saw the narrow victory of the socialist candidate over his far-right National Front party challenger. There was relief but no partying within the Socialist Party, which held the seat by a majority of just more than 800 votes and which on Monday sounded an alarm at the dangers ahead after this latest illustration of the upsurge in support for the far-right. Despite its defeat in the urns, the Front National credibly claimed a political victory over the mainstream parties and over the conservative UMP party in particular. Mediapart political affairs correspondent Hubert Huertas analyses the result which showed a significant section of the conservative electorate snubbed its party's instructions by switching support to the far-right in the second-round playoff on Sunday, prompting Front National leader Marine Le Pen to say the mutiny offered "lots of promising information for the future".
Ruling party wins first by-election since Charlie Hebdo attack, just squeezing ahead of Marine Le Pen's Front National. 
Victory in the Doubs by-election on French-Swiss border would be first parliamentary win for socialist government since it came to power in 2012.
Rather than urging electorate to vote against Front National candidate, Sarkozy says voters can 'decide for themselves', to dismay of some members.
Some party members may have been prevented from voting in the leadership election fought by three candidates, including Nicolas Sarkozy.
In lengthy TV interview the under-fire French president also said that he would not stand for re-election in 2017 if jobless rate does not fall.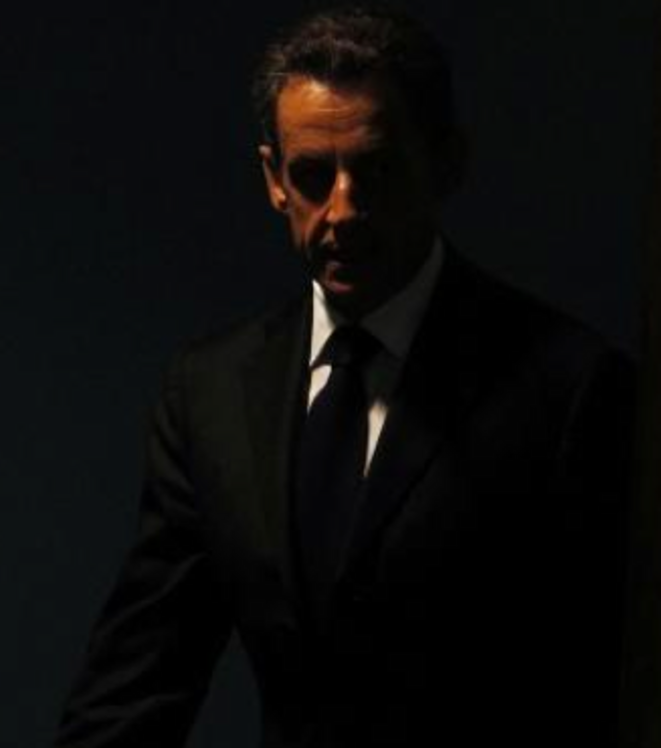 © Reuters
Former French president Nicolas Sarkozy on Friday announced, via Facebook, that he will run in elections this autumn to become head of the conservative opposition party, the UMP, ending months of speculation over his widely-tipped return to active politics. Sarkozy's move to grab the reins of the UMP is regarded as the first stage in his ultimate aim to stand as the party's presidential election candidate in 2017. Meanwhile, he faces significant obstacles with his implication in numerous investigations into suspected corruption, along with other cases that target his close allies. Michel Deléan reports on the judicial minefield awaiting Sarkozy, and which is arguably what has driven his return to the fray.
Survey suggests Front National boss would win first round vote and trounce President Hollande in second round run-off - but not other rivals.
Following 'active corruption' claims, a fresh investigation is looking into the financing of former president's failed 2012 re-election bid.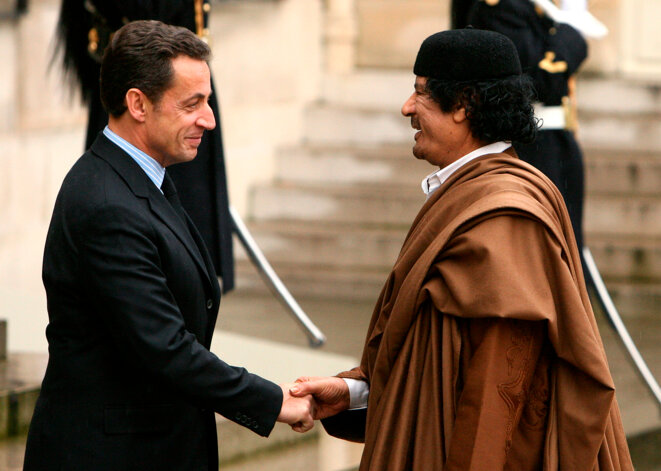 MM. Sarkozy et Kadhafi, en 2007, à l'Elysée. © Reuters
François Gouyette, who is now ambassador to Tunisia but was France's man in Libya from 2008 to 2011, has revealed to judges that two different well-placed Libyans told him that there had "indeed" been funding by Muammar Gaddafi's regime of Nicolas Sarkozy's successful bid to become French president in 2007. The fluent Arabic speaker also told the investigating magistrates that the Libyan document published by Mediapart in April 2012 revealing the illicit funding looks genuine. His intervention follows a whole string of senior figures from Libya, both friends and foes of the late Gaddafi, who have confirmed that the financing of the Sarkozy election campaign took place. Fabrice Arfi and Karl Laske report.
Candidates to become the next mayor of the French capital have seized on row over pollution to try to score points over opponents.
The Front National party victory in a by-election in Brignoles mirrors a surge in support for the far-right shown in opinion surveys.
Decisive win came despite calls from President François Hollande's Socialist Party for Left to rally behind conservative UMP candidate.