Related keywords
Opinion polls are giving France's far-right Rassemblement National party (the former Front National) a short lead over President Emmanuel Macron's LREM party in the run-up to European Parliament (EP) elections on May 26th, while both are way ahead of the 31 other party lists, which are the most ever seen in EP elections in France.
Following two months of nationwide protests as a loosely formed movement communicating mostly on social media, the so-called 'yellow vests', made up of low- and middle-income earners angry at falling living standards and against the political and social elite, have formed a group to field candidates for this spring's elections for the European Parliament.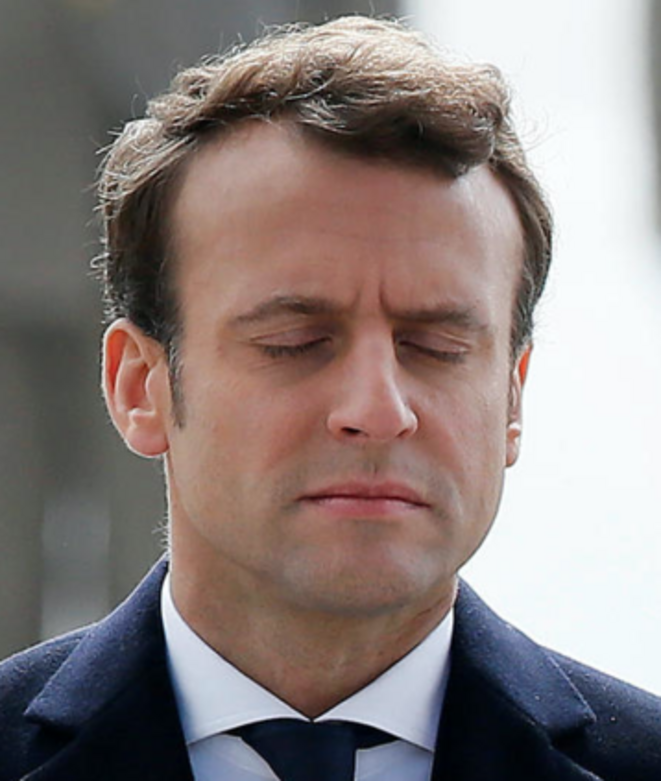 French President Emmanuel Macron. © Reuters
No French president or prime minister over the past 50 years has survived a political crisis like that in which Emmanuel Macron has become engulfed with the 'gilets jaunes' – Yellow Vest – movement, which is calling for improved living conditions for low- and middle-income earners, and increased participation of citizens in political decision making. In this analysis of the crisis, François Bonnet argues why Macron, in order to save his five-year term in office, appears to have little other choice than to return to the urns.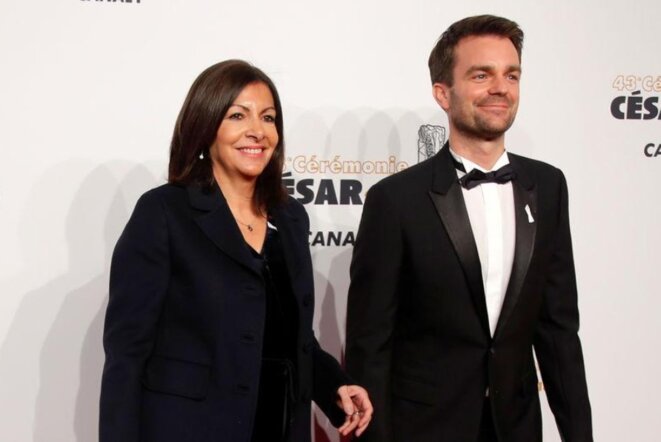 Paris mayor Anne Hidalgo with deputy Bruno Julliard in March 2018. © Reuters
The deputy mayor of Paris, Bruno Julliard, this week resigned from his post in a blistering attack on the French capital's socialist mayor Anne Hidalgo, for who Julliard had previously been a close political ally. It was the latest significant blow for Hidalgo who hopes to be re-elected to the prestigious and politically strategic post in 2020. In this detailed report, Pauline Graulle and Ellen Salvi went behind the scenes at the Paris City Hall to hear from insiders their divided opinions on Hidalgo's management of the riverside Hôtel de Ville, which increasingly appears like a ship taking on water.     
Former socialist prime minister of France, Manuel Valls, 55, has told Spanish media that he is mulling becoming a candidate in mayoral elections next year in Barcelona, where he was born, when he would run as representative of Spain's centre-right Ciudadanos party which is opposed to Catalan independence.  
Oscar Temaru, campaigning ahead of independence elections in April, has said it was scandalous that France knew about the risks posed to the local population by the 193 nuclear test blasts cordered by Paris in French Polynesia between 1966 and 1996, and demanded that France assume responsibility for the former workers at Moruroa who are now seeking compensation.
Elections to decide the makeup of a new regional assembly on the French Mediterranean island of Corsica have resulted in a resounding win for an alliance of nationalists who want greater powers of autonomy and the introduction of preferential treatment for locals, such as in access to housing. 
Group led by autonomist leader Gilles Simeoni won 45.36% of the votes for newly-created, more powerful local assembly on French island.
Head of bosses' group MEDEF Pierre Gattaz expects investment boost from election of either François Fillon or Emmanuel Macron in May.
This spring's presidential elections in France, in which the far-right Front National candidate Marine Le Pen is tipped to reach the second-round playoff, has the potential to set in train the victories of other anti-EU parties in elections across Europe warned Spanish Prime Minister Mariano Rajoy and German Vice Chancellor Sigmar Gabriel.
Le Parisien shifts focus from what it calls 'horse race' journalism to on-the-ground reporting ahead of 2017 presidential vote.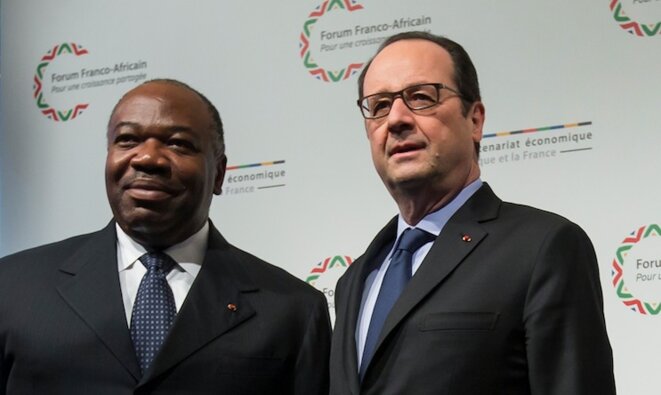 Ali Bongo with French President François Hollande. © Reuters
Gabonese president Ali Bongo is seeking a second term of office in elections due in August in the former French colony, where the economy is bled by rampant corruption, a legacy of his father Omar, for decades a key French ally in Africa. But the legitimacy of Ali Bongo's rise to power in 2009, and his bid for reelection, is thrown into doubt over suspicion that his birth certificate is a fake, and that he is in fact an adopted Nigerian, for the constitution of Gabon prohibits naturalized citizens from running for the presidency. Mediapart has gained access to a document showing the French presidency has stepped into the controversy to announce the certificate is "authentic", despite growing evidence to the contrary. Fabrice Arfi reports.
Billionaire Serge Dassault was called as a trial witness but said he was unable to attend. © Reuters
On Wednesday May 18th Younès Bounouara was jailed for 15 years after being found guilty of trying to kill a man whose secret recording helped expose alleged vote buying by industrialist Serge Dassault in the town where the latter was mayor for many years. The verdict will come as a major embarrassment for Dassault, who has had close ties with Bounouara for more than 20 years. The two men are currently under investigation over the alleged system of vote buying. Yann Philippin reports.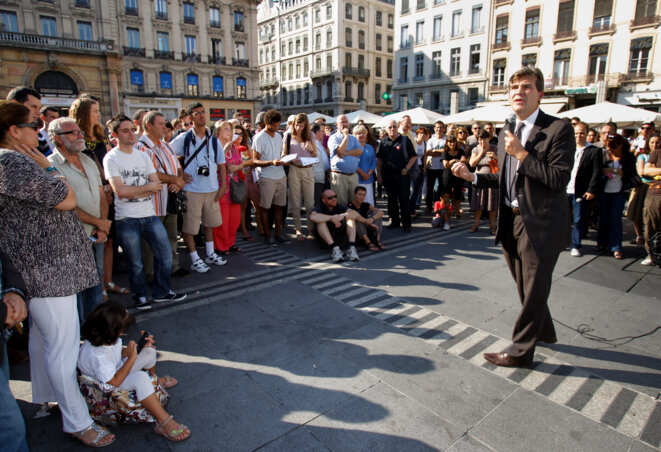 Heading for the Elysée? Arnaud Montebourg on the campaign trail back in 2011. © Reuters
He remains one of the most fascinating and colourful figures in French politics. Arnaud Montebourg was a high-profile figure in the government of President François Hollande, who as economy minister had a very public spat with a US business boss. In August 2014 he quit after disagreeing with the government's policies and went off to work in commerce. In the last 18 months Montebourg has kept a low public profile but has been assiduously meeting key figures and thinkers on the French Left. So is he, as many believe, discreetly preparing a bid for the French presidency in 2017? Lénaïg Bredoux reports.