Anne Hidalgo, deputy mayor and tipped to win upcoming mayoral elections, slams London tourism claims and its 'boastful' mayor Boris Johnson.
Opinion polls and local election victory chart rise of the National Front, whose progress in France mirrors that of nationalist parties elsewhere.
The southern town of Brignoles is in the spotlight as far-right Front national looks to achieve by-election victory on Sunday.
The elimination of the Left in the first round of voting in a recent local by-election in which the Front National came top has sparked fevered speculation about how Marine Le Pen's far-right party is likely to perform in next year's crucial municipal elections. A recently-published and detailed analysis of voting trends suggests the FN could have a major role to play in some areas. But, as Mathieu Magnaudeix reports, the study says the outcome will probably depend on how well the economy performs between now and next spring.
French president invites German chancellor to talks in Paris as both leaders pledge desire to continue 'their close cooperation' over Europe.
Social economy minister Benoit Hamon accuses Germany of seeking an unfair advantage over the rest of Europe by keeping pay artificially low.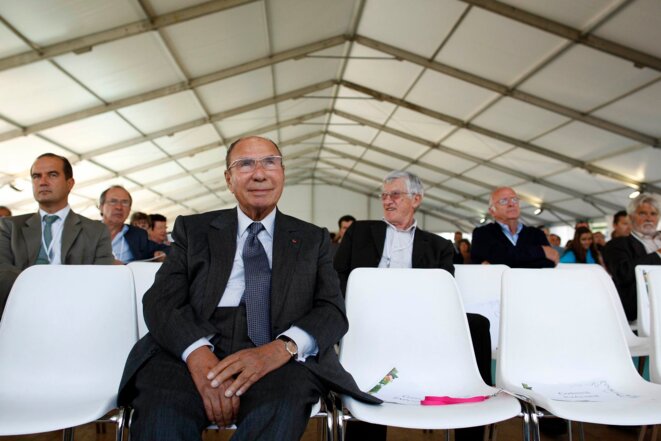 Serge Dassault a admis avoir acheté l'élection municipale de 2010 dans un enregistrement réalisé en novembre 2012. © Reuters
The billionaire French industrialist Serge Dassault, who was caught on tape saying he paid money to 'buy' an election, is to appear before examining magistrates next month as a witness in an investigation into the attempted murder of the two men who made that recording. Meanwhile a participant in the alleged electoral corruption that Dassault is said to have created speaks exclusively to Mediapart about how the 'system' worked. In doing so he makes a plea for the judicial authorities to help him – claiming his life is now in danger. Pascale Pascariello reports.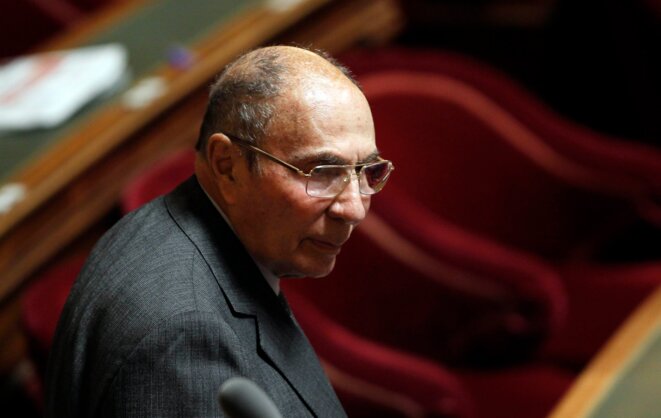 Le 22 octobre 2010, au Sénat. © Reuters
The leading French industrialist and media owner Serge Dassault has been secretly recorded on video admitting that he paid out a huge sum of money to help 'buy' a local election in a town where he was once mayor. Billionaire Dassault, one of the wealthiest men in France and a French senator, makes the assertion in a recording obtained by Mediapart and parts of which are published here. 'I gave the money,' he is heard saying to two men who asked him about the cash – 1.7 million euros in all - while they clandestinely recorded him. Mediapart has also established that three months after the video was made the two men concerned were shot and wounded, one of them seriously. Contacted by Mediapart about the tape Serge Dassault said he had no comment. Fabrice Arfi, Michaël Hajdenberg and Pascale Pascariello report.
As new President takes up office, French military engineers unearth weapons buried in desert sands by fleeing militia.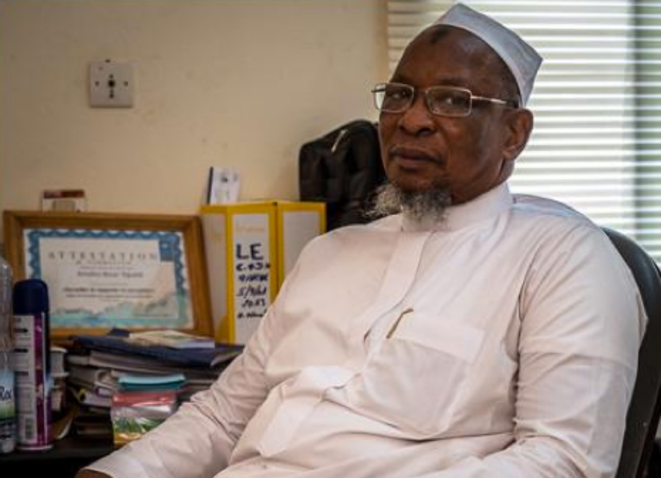 Amadou Bocar Teguete, de la Commission des droits de l'homme. © (T.C.)
As Mali begins its slow process of reconstruction, the country's political elites are already preparing for a presidential election in July. Western observers say this election is an essential step in Mali's attempts to find stability. But, as Thomas Cantaloube reports from the capital Bamako, those same observers also fear that the elections will come too soon for the new and younger breed of emerging politicians that the country so desperately needs. And that the old self-serving elites may find themselves back in power.
The right-wing opposition party won all three by-elections at the weekend in the latest sign of trouble for Socialist President Francois Hollande.
The fate of France's copposition UMP party hangs on the outcome of a meeting Sunday between a mediator and the two rivals for its leadership.
Jean-François Copé is winner of elections for leadership of France's conservative UMP party, but his short victory threatens a future split on the Right.
While attention in France and elsewhere in the world last week was mainly focused on the presidential race between President Barack Obama and his Republican challenger Mitt Romney, there were also many Congressional contests taking place across the United States. An investigation has revealed that a number of French groups were involved in funding candidates at those elections. Officially the fund-raising was carried out by American employees of those French businesses rather than the firms themselves. But, curiously, these staff members tended to favour Congressional candidates who were close to their own company's interests. Martine Orange reports.
Socialists not set for landslide victory in parliamentary elections, yet a lesser triumph should still permit France's left-wing leader to rule effectively.