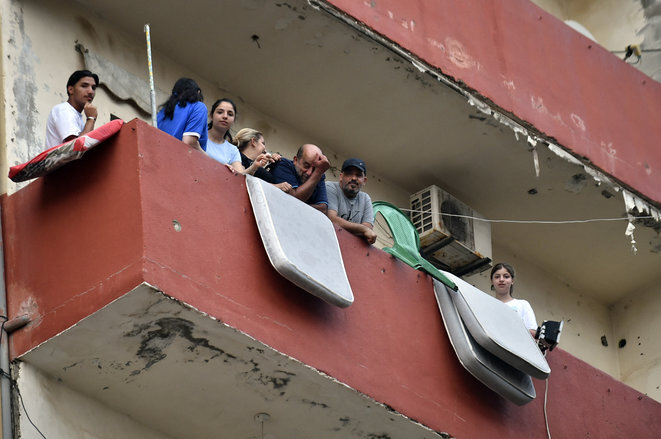 Beirut residents without power to air conditioning units escape to their balconies. © Houssam Shbaro / Anadolu Agency via AFP
August 4th marks the anniversary of the devastating explosion last year in the port of Beirut of 2,750 tonnes of ammonium nitrate unsafely stored in a warehouse, causing the deaths of more than 200 people and injuring more than 6,500 others. The blast accentuated an already severe economic and financial crisis in Lebanon, and has left it politically rudderless ever since. Amid high unemployment, soaring poverty and shortages of basic commodities, the population is now also struggling from constant power cuts, the result of withering institutional corruption which has all but paralysed its electricity network. Nada Maucourant Atallah reports from Beirut.
Britain, which usually imports power from France, has been exporting it across the Channel in November, as operators of the eight remaining British coal power stations appear to be taking advantage of higher purchase prices and outages of French nuclear reactors.
Bacteria bred in whey, the liquid strained to make cheese, generate a clean, renewable energy source that can also be used to produce electricity.
The skimmed whey of Beaufort cheese from the French Alps is mixed with bacterias which transform the greenish liquid into biogas.
French regulated electricity tariffs could rise by 30% by 2016 given current investment plans, energy regulator CRE estimates.