The thief got away with 1 million euros worth of jewels and watches despite increased security around Elysée Palace after November attacks.
Elysée Palace refuses Iranian President Hassan Rouhani's demand that no alcohol be present during dinner, and suggests breakfast instead.
French president tells three Americans and a Briton who disarmed attacker: 'You put your lives at risk in order to defend freedom.'
The driver and a passenger tried to run off after the collision outside the Presidential palace but were swiftly arrested.
Several Elysée Palace staff have been moved elsewhere after publication of photos of the French president and actress in the palace grounds.
Jean-Pierre Jouyet, boss of state-owned bank Caisse des Depots, is a well-connected political operator and close friend of the French president.
Judicial investigation into 2009 appointment of Francois Perol, who was President Sarkozy's economics adviser, as chairman of merged bank.
In interview Trierweiler also describes feeling like she had 'fallen from a skyscraper' when she learnt of Francois Hollande's affair with an actress.
The 67 year-old Italian national, head of a Paris theatre, was arrested after driving his car into the 19th-century gates of the Elysée Palace.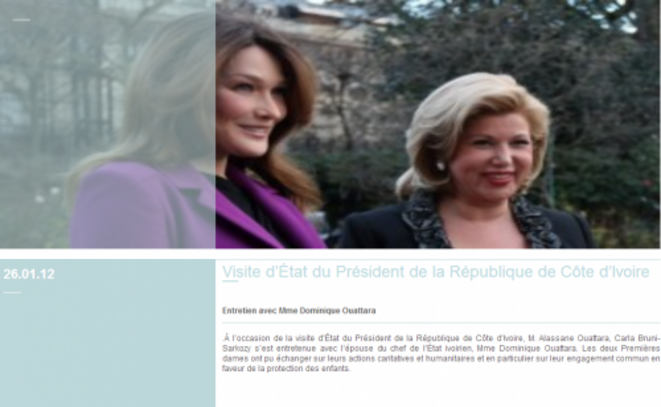 © GeekMan
An online petition which has already has already attracted more than 100,000 signatories is demanding that Carla Bruni-Sarkozy, wife of former French president Nicolas Sarkozy, pay back 410,000 euros of public money that was used to fund her modest 'First Lady' website between 2011 and 2012. The cost was described as "mindblowing" by one web technology specialist, who added it was tantamount to "a finger pointed up high towards the taxpayer". While Bruni-Sarkozy is threatening legal action against those who question her "honour", the confused attempts to justify the sum have served to deepen the mystery of what it was spent on. Lorraine Kihl reports.  
Élysée says it will auction off 1,200 bottles of its finest wines, renew its cellar with "more modest" vintages and return surplus to the state budget.
Valérie Trierweiler, President François Hollande's partner, admits that she was in denial about her change in circumstances after election.
The United States has 'categorically' denied press reports that it was involved in hacking computers in the offices of former French president.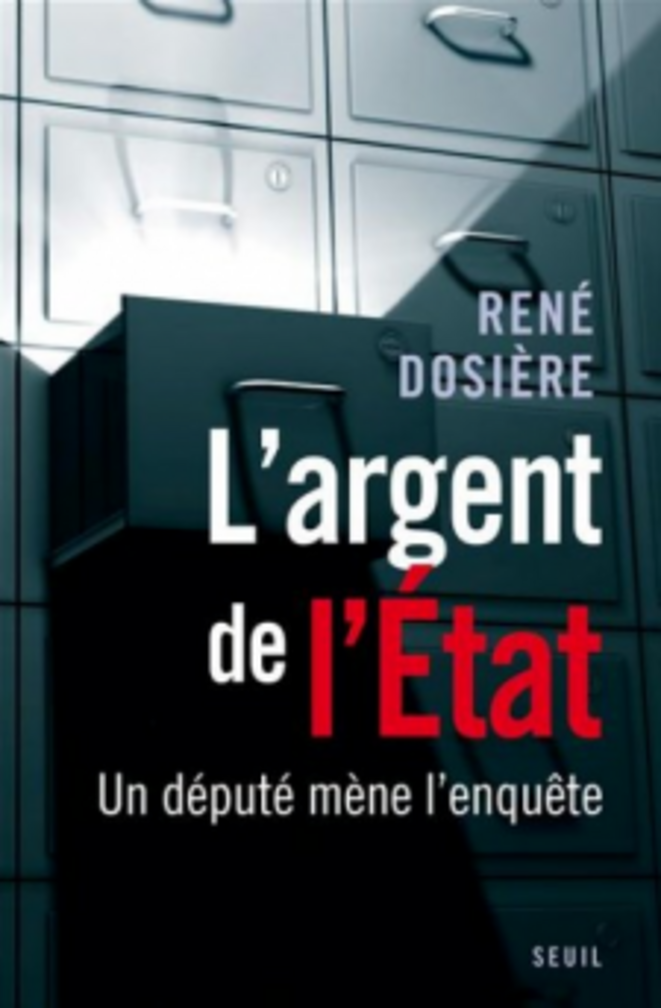 'The State's Money'
Socialist MP René Dosière has become a scourge for the French presidency and government, leading a dogged, one-man campaign to expose the truth about secret and lavish spending within the corridors of political power. Tenacious, over the past ten years he has sent more than 600 written requests to government officials demanding accounts of spending within ministries and by the presidential office. He discovered the cost of the yearly Elysée Palace July 14th Garden Party totaled almost half a million euros, leading to its cancellation, and that the average annual cost to the public purse of a minister is 17 million euros, while the cost of security arrangements for President Sarkozy's regular official visits around France comes to an average of 450,000 euros per trip. These and other staggering revelations are published in his latest book, L'Argent de l'Etat ('The Sate's Money'), released this month. In this interview with Mathilde Mathieu and Michaël Hajdenberg, he details his role and methods as an 'investigative' MP and the reforms he hopes will be be enacted after this year's presidential and legislative elections.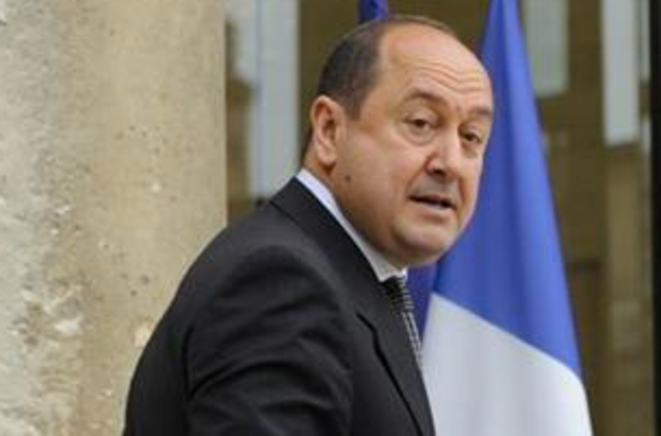 B. Squarcini, patron de la DCRI. © Reuters
In November 2010, Mediapart exposed how it was the target of a police espionage operation mounted on the orders of the French presidency. President Nicolas Sarkozy's then-chief-of-staff, Claude Guéant, the current interior minister, responded by suing Mediapart for libel. But Guéant suddenly dropped his lawsuit in June last year, fearful of the disclosures that would emerge during the trial, which had been due in the autumn. A book published this week in France, L'Espion du Président ('The President's Spy'), focussing on the actions of French domestic intelligence chief Bernard Squarcini (pictured), contains new revelations about the scope of the surveillance of Mediapart and other French media. Here, in an outline of pertinent extracts, Mediapart Editor-in-Chief Edwy Plenel explains why Mediapart has decided to take legal action to prompt an independent judicial investigation into the latest shocking disclosures.