Related keywords
President Macron, speaking on  Bastille Day, also said he wanted COVID-19 testing available for everyone, without having to be referred by a doctor.

French Prime Minister Jean Castex (main photo left) and his 16 principal ministers. © AFP
The announcement of the composition of the government to serve under France's newly appointed prime minister Jean Castex was largely a reshuffle, but with a few notable new arrivals, including the controversial figure of lawyer Éric Dupont-Moretti who was appointed as justice minister. It is also marked by the reinforcement of allies of former president Nicolas Sarkozy to key posts. Ellen Salvi reports on the comings and goings, and analyses the process by which President Emmanuel Macron, with his appointment of Castex, has largely effaced the remaining power of the post of prime minister, and significantly increased his own.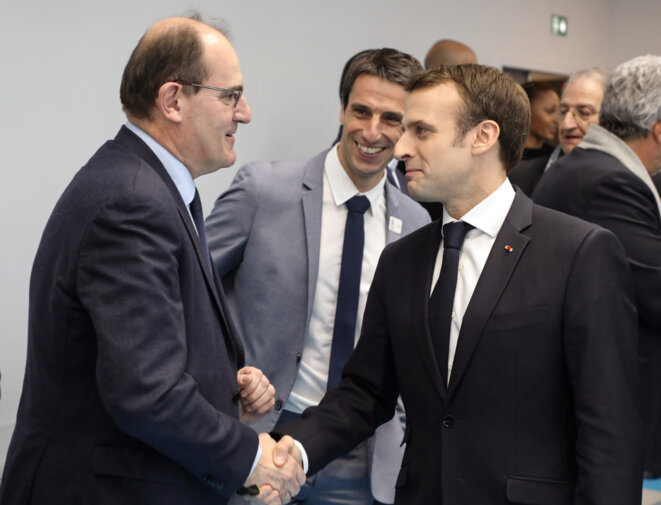 Jean Castex (left) and Emmanuel Macron, in January 2019. © AFP
The composition of a new French government was announced on Monday evening, following the appointment on Friday of a largely unknown senior civil servant and longstanding conservative, Jean Castex, as France's new prime minister. He replaced Édouard Philippe, who served in the post since Emmanuel Macron's election in 2017.  Mediapart political correspondent Ellen Salvi dresses here a portrait of the new prime minister, and chronicles the tensions that led to the departure of Philippe.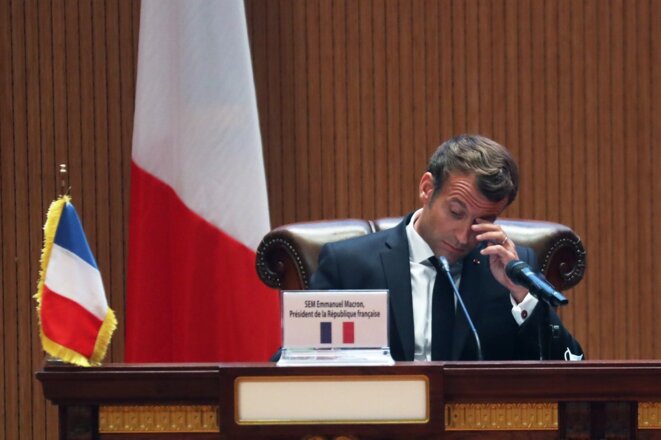 Emmanuel Macron at the G5 Sahel summit in Mauritania, June 30th 2020. © Ludovic Marin/Pool/AFP
President Emmanuel Macron on Friday replaced Édouard Philippe as his prime minister with the appointment of a senior civil servant, Jean Castex. It is yet another example of the excesses of the all-powerful presidential system in France, writes Mediapart publishing editor Edwy Plenel in this op-ed article, whereby a demonetized president can, alone, change a government for his own political convenience. In an intelligent and adult democracy, he argues, such changes would come about through the debate and collective choices of a parliamentary majority.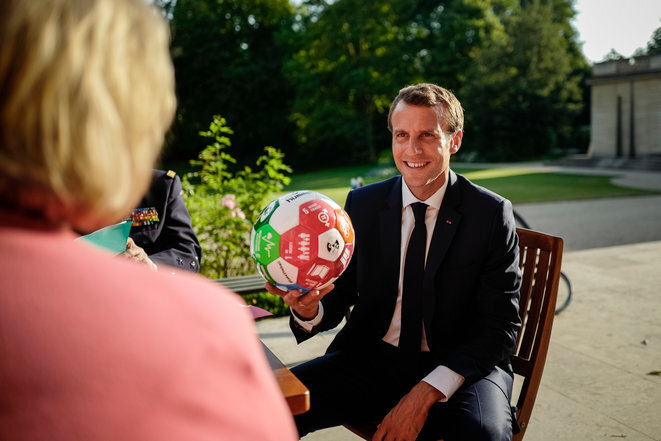 © AFP
French police phone tap transcripts seen by Mediapart reveal that former football star Michel Platini, who served for eight years as head of the sport's European governing body UEFA, and who is at the centre of separate investigations in France and Switzerland into corruption and fraud, claimed he had been offered "help" with his legal situation by President Emmanuel Macron. In March 2018, Platini met with the French president at the Élysée Palace when, according to a French journalist and friend of the former France international who was also present, his legal affairs were discussed. The Élysée, meanwhile, has denied any interference with the justice system.   
France held the first round of voting three months ago as coronavirus took hold - a decision President Emmanuel Macron was widely criticised for.
The statement written by President Emmanuel Macron on behalf of his chief of staff, Alexis Kohler. © Document Mediapart
President Emmanuel Macron intervened personally in an investigation into a potential conflict of interest involving his chief of staff, Alexis Kohler, Mediapart can reveal. In the summer of 2019 a statement from the president was sent to France's financial crimes prosecution unit clearing Kohler's name after detectives investigating the case had written a damning report. Following President Macron's intervention, a second police report was written which reached very different conclusions. A month later, the whole case was dropped. Martine Orange investigates a move by the president which appears to breach the doctrine of the separation of powers between the government and the judicial system.
France sees Ankara as an obstacle to securing a cease-fire in the conflict-torn country.
Claims have emerged that prosecutors were pressured to move fast in a fraud inquiry against former prime minister François Fillon, his main right-wing rival in France's 2017 presidential race.
The French head of state is commemorating the 80th anniversary of wartime leader Charles de Gaulle's BBC broadcast to occupied France after the 1940 Nazi invasion.
In a televised address to the nation on Sunday evening, French President Emmanuel Macron called for 'unity' in France at a key moment when the country is trying to put the coronavirus crisis behind it while being shaken by a series of protests against racial injustice and police brutality.
French President Emmanuel Macron will visit London on Thursday - his first foreign trip since the Covid-19 virus epidemic took hold in France - when he will commemorate the 80th anniversary of Charles de Gaulle's wartime appeal from the British capital calling on the French people to resist German occupation.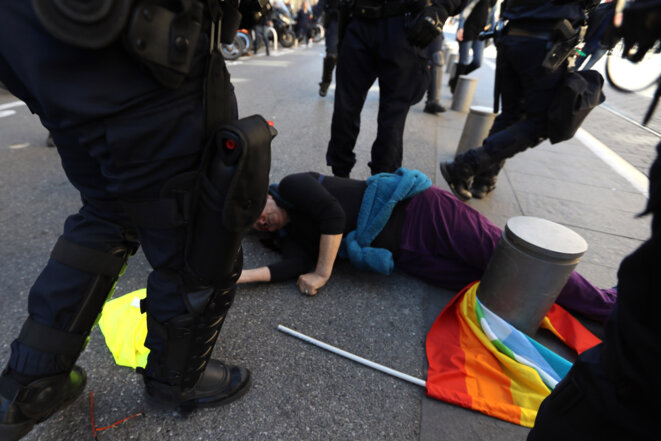 The activist Geneviève Legay on the ground having been knocked over by a police officer on March 23rd, 2019, in Nice. © Valery HACHE/AFP
In the spring of 2019 Mediapart journalist Pascale Pascariello revealed the lies told by a state prosecutor and President Emmanuel Macron himself over a case involving an activist in her 70s who was injured during a protest amid allegations of police violence. This week, on Tuesday 26th May, the reporter was questioned as a potential suspect by the police body which investigates police actions, the Inspection Générale de la Police Nationale (IGPN). The alleged offence is receiving information passed on as a result of a breach of professional confidentiality. As Mediapart's Fabrice Arfi writes, it is the fourth time in under 18 months that the legal system has targeted Mediapart's sources following investigations that have proved embarrassing for the government.
French president said that the Franco-German agreement had enabled progress to be made and that EU needed an ambitious agreement with 'all our European partners'.