Related keywords
President's intervention came as he paid tribute to two special forces soldiers killed as row continued over risks taken by the French tourists.
French President Emmanuel Macron has announced a series of environmental measures measures, including increasing the size of protected natural areas on land and at sea, limiting sales of arable land for construction projects and reaffirming France's goal of reducing the use of chemical pesticedes by 50% between now and 2025, after a meeting in Paris with experts who produced a UN report warning one million species in the world are on the brink of extinction.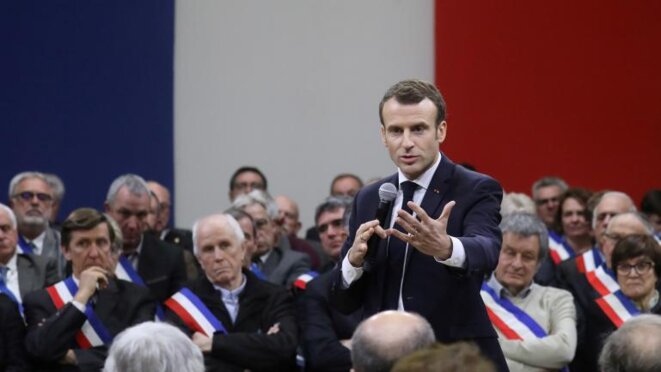 President Emmanuel Macron speaking to 600 mayors at Souillac in south-west France, January 18th 2019. © Reuters
The fabricated claim that the Pitié-Salpêtrière hospital in Paris was attacked by protestors during the traditional May Day demonstrations was a lie too far by a government that denies the reality of its own unpopularity, writes Mediapart's publishing editor Edwy Plenel. Its downward authoritarian spiral, he argues, is making it an accomplice in the destruction of democratic ethics.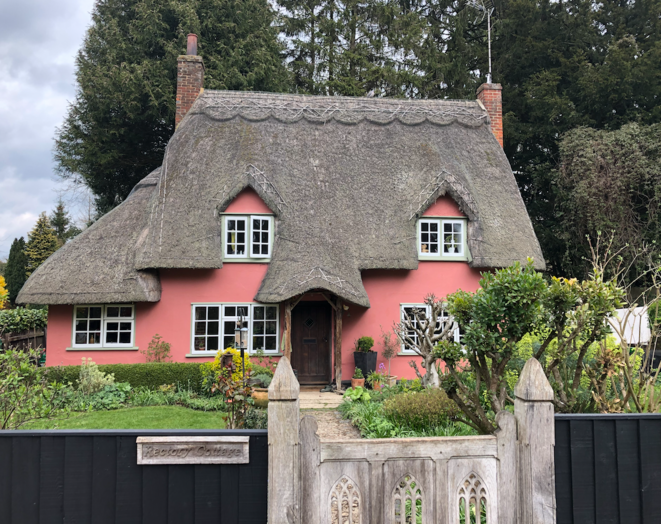 The village of Widdington in Essex, eastern England, April 2019. © AP
In the well-heeled village of Widdington in rural Essex in eastern England, the residents are in a state of inner turmoil. Like the rest of the country this small community is pondering the issue of Brexit – which now faces a new deadline of the end of October 2019 – with passionate, engaging and ultimately irreconcilable arguments. Antoine Perraud reports.
For decades the École Nationale d'Administration has for decades churned out presidents, ambassadors and industry leaders.
New measures to address 'yellow vests' protests  include tax cuts, a reform of the civil service and the introduction of proportional representation.
Macron to hold first-ever full domestic news conference to outline series of reforms drawn up in response to the 'yellow vest' protests.
French President Emmanuel Macron is to propose a vast overhaull or even the closure of France's ENA school of administration, often criticised as producing a ruling, out-of-touch elite in both government and businesses, according to leaks from a recorded TV address that was hurriedly postponed from transmission on Monday evening due to the fire at Notre-Dame cathedral.  
French President Emmanuel Macron will make a televised address on Monday evening when he is expected to announce new measures, drawn from the results of more than two months of nationwide debates and consultations of citizens' demands, aimed at defusing the social unrest led by the so-called 'yellow vest' movement.
British Prime Minister Theresa May flew to Paris from Berlin on Tuesday, having earlier met German Chancellor Angela Merkel, to meet with French President Emmanuel Macron in a bid to convince the two leaders to grant a delay for the UK withdrawal from the European Union which is currently on a deadline for Friday.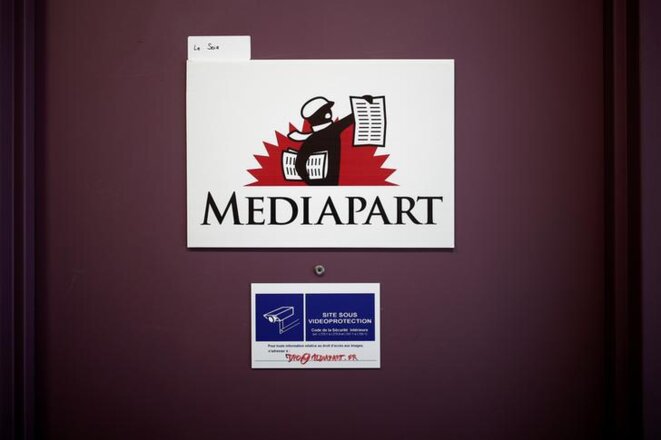 © Reuters
Mediapart is taking legal action against the French state for the attempt to search our offices over the so-called Benalla affair involving President Emmanuel Macron's former security aide Alexandre Benalla, writes Mediapart publishing editor Edwy Plenel. We are asking the courts to rule that by ordering this baseless, unfair and disproportionate action, the Paris prosecutor has made the French state liable for breaching the protection given to journalists to keep their sources secret, and for obstructing Mediapart's journalistic work.
Rwanda accuses France of complicity in mass killings - a charge denied by Paris  - and experts will now consult archives to analyse France's role.
Constitutional Council struck down measure that would have let authorities ban certain individuals from protesting, a key element of new law.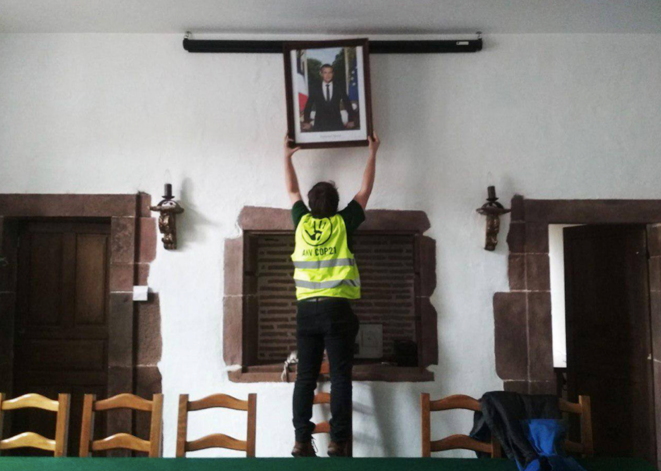 A protestor removes an official photo portrait of Presdent Emmanuel Macron. © ANV-COP21
Since February this year the climate change campaign group ANV-COP21 has organised a series of symbolical 'seizures' or removals of the official portraits of the French president which hang in mayors' offices and town halls in the country. Their aim is to highlight what they see as a lack of government action against climate change. However, the authorities have shown considerable zeal in tracking down and investigating those involved and around 20 activists will be appearing in court. Christophe Gueugneau reports.