Related keywords
France's deliberately cautious approach has meant only about 350 people have so far received Covid vaccination jab.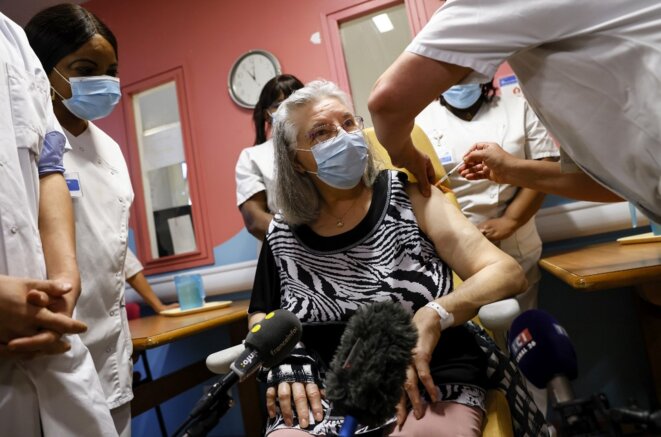 Mauricette M., aged 78, becomes the first French person to get a vaccine on December 27th 2020 at the René-Muret hospital at Sevran near Paris. © Thomas Samson / AFP
In his New Year's Eve address to the nation President Emmanuel Macron made clear his intention to speed up France's Covid vaccination programme, apparently stung by the country's slow performance compared with many others. Privately he is said to be angry at its "unwarranted slowness" and as a result the country is expected to step up its campaign this week. So far the number of vaccinations in France measures in the low hundreds compared with tens or hundreds of thousands - or even millions - in some other countries. Caroline Coq-Chodorge reports on the public mistrust that lies behind France's sluggish start in vaccinating its population.
The president said that by the spring of 2021 France will be stronger and that a "new model" of a nation will have emerged.
The French president, who on Thursday went into self isolation after being diagnosed with Covid-19, had the previous evening met with around ten senior aides and elected officials for a dinner which went on until midnight, while regulations imposed on the public to slow the coronavirus epidemic stipulate no more than six adults should meet socially together and all must be back home by 8pm.
French President Emmanuel Macron has testsed positive for Covid-19, his office announced on Thursday, and as a result his prime minister Jean Castex and several several European leaders recently in contact with the 42-year-old are now self-isolating
Interior minister Gérald Darmanin has become a useful tool for the French president as he responds to growing calls for law and order following a spate of terror attacks.
The French president becomes the latest leader to serve a slice of cake analogy in relation to Brexit issues.
French president Emmanuel Macron made clear his stance after he received his Egyptian counterpart Abdel-Fattah Al-Sisi in Paris.
In a wide-ranging TV interview the French president also touched on police brutality and the pandemic.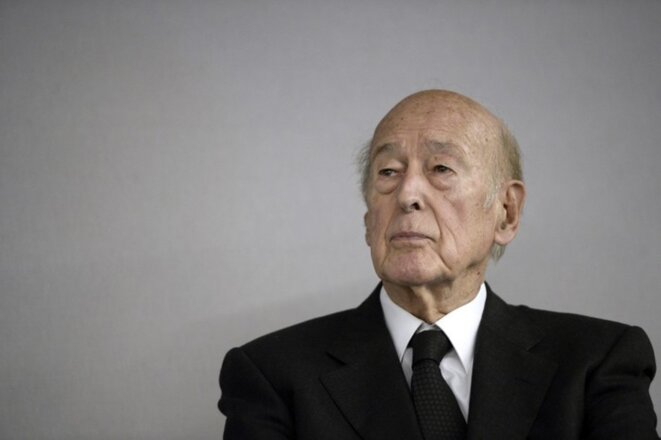 Valéry Giscard d'Estaing at Le Bourget,near Paris, October 14th 2014. © Stéphane de Sakutin/AFP
The death was announced late on Wednesday December 2nd 2020 of Valéry Giscard d'Estaing, aged 94, who was president of France from 1974 to 1981. Here Mediapart's François Bonnet compares Giscard's term of office with the current presidency of Emmanuel Macron. He argues that in a provisional assessment of their achievements the record of the present incumbent of the Élysée does not compare well with his predecessor, especially on social issues. However, there are many similarities between the two men and their presidencies, including the way they came to power and, most ominously, their subsequent slide towards more repressive policies.
In a meeting with members of the representative French Council of the Muslim Faith, French President Emmanuel Macron has urged them to sign up to a 'charter of republican values' which includes a rejection of political Islam and prohibiting 'foreign interference' in Muslim groups,
Les Contamines housing estate in Albertville, in the east of France, where the families of the arrested children live. © (FBt-Mediapart)
On November 2nd 2020 schools around France held a minute's silence in a national tribute to teacher Samuel Paty who was decapitated near his school two weeks earlier. The teacher had shown pupils caricatures of Muhammed as part of a lesson on freedom of speech. Three days after that national tribute four pupils in Albertville near the French Alps were arrested by police for "apologia" for or glorification of terrorism and for making death threats. Mediapart's Francois Bonnet spoke to three of the families who tell a very different story from the official accounts. Their stories suggest that the authorities' actions spiralled out of control, amid some confused statements from the local prosecutor.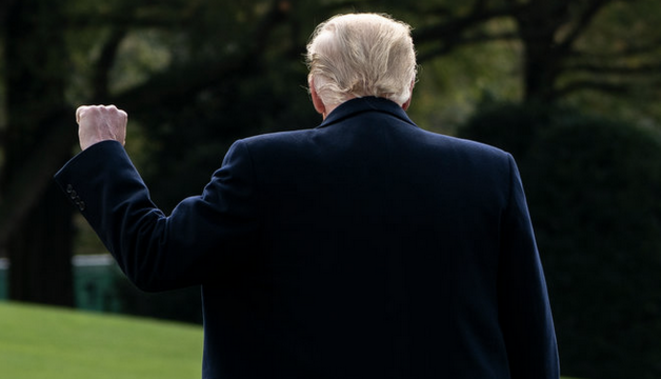 Going, going.....Donald Trump at the White House on October 30th 2020. © AFP
Though Joe Biden won a knife-edge victory in the United States presidential election the Democrats suffered heavy defeats in other electoral contests. Mediapart's co-founder François Bonnet argues that despite his defeat the huge voter turnout for Donald Trump serves as a reminder that the extreme populist right can only be beaten by alternative political projects that focus on citizens and concrete actions on the ground. Here he outlines four lessons from the US elections for European countries - and in particular France.
Macron tweeted, in French and English, after major US media networks announced Biden's victory over incumbent Donald Trump.