Related keywords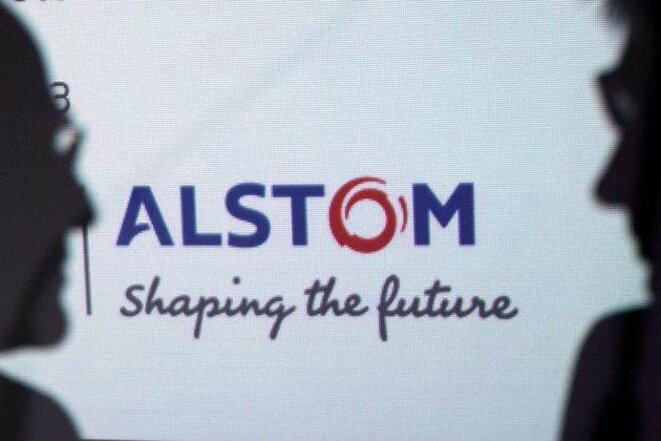 © Reuters
The long-running saga of negotiations over General Electric's 16.9 billion-dollar bid for the energy arm of French engineering group Alstom continued this week when GE's chief executive Jeff Immelt met for further negotiations with French President François Hollande. GE is engaged in a poker match with the French government which has made no secret of its preference for a mooted counter-bid from German firm Siemens, despite the Alstom board's choice to do a deal with the US giant. But hidden behind all the talk of decisions of industrial strategy, synergy and job guarantees, a quite separate consideration appears to help explain both the rapidity and secrecy of the deal first agreed between between Alstom and GE on April 23rd, the day when a former senior Alstom executive was arrested in the US Virgin Islands on corruption charges. Fabrice Arfi and Martine Orange report.
GE's chief executive tells French president his firm would create 1,000 jobs over three years if its bid for Alstom's energy division is approved.
The US company, bidding for Alstom's energy arm, said it would satisfy French government's demand that nuclear unit remain in France.
The fate of Alstom, one of France's largest private-sector employees, now hangs on frantic negotiations over two rival bids for the cash-strapped French engineering group's energy division, which represents 70% of its activities. After weeks of secret negotiations between Alstom and US conglomerate General Electric, their German competitor Siemens stepped in with its own offer at the weekend. Siemens' bid, offering a swap of energy and transport arms, has been welcomed by the French government, with its economy minister talking up the creation of "two European and global champions in the energy and transport domains" as it faces major political embarrassment over the amputation of a giant of French industry. Mediapart's business and financial affairs correspondent Martine Orange charts the background to Alstom's decline, and details why the social and industrial consequences for France will be serious whichever deal is accepted.