The until-now familiar heating devices to allow more comfortable al fresco conditions for clients of French bars and cafés, notably allowing smokers a space outside tobacco-free indoor drinking and dining, are to be banned after the coming winter as part of what is officially decribed as an environmental measure to clampdown on superfluous energy consumption.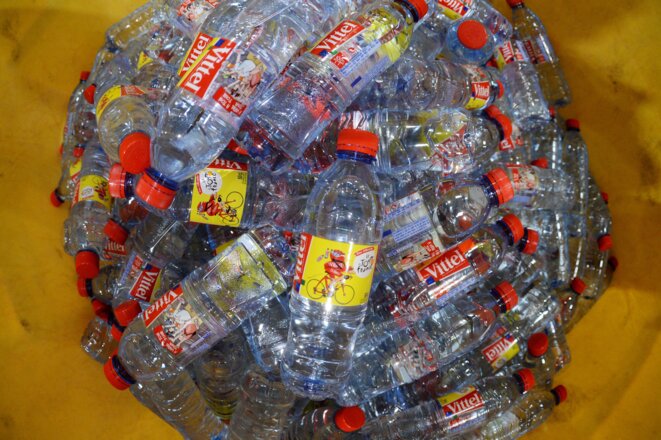 © AFP
The Swiss multinational Nestlé, which owns the Vittel and Contrex brands, is facing a mounting series of problems in the Vosges département or county in north-east France where it obtains its supplies for those mineral waters. The French state has recently withdrawn its support for a lengthy water pipeline in the area, while a local councillor with family links to the Swiss company faces trial over an alleged conflict of interests. Now Mediapart has learnt that consumer and environmental groups are taking legal action against Nestlé for extracting water from certain boreholes without authorisation, and have accused the authorities of favouring the giant corporation over the needs of local people. Alexander Abdelilah and Robert Schmidt report.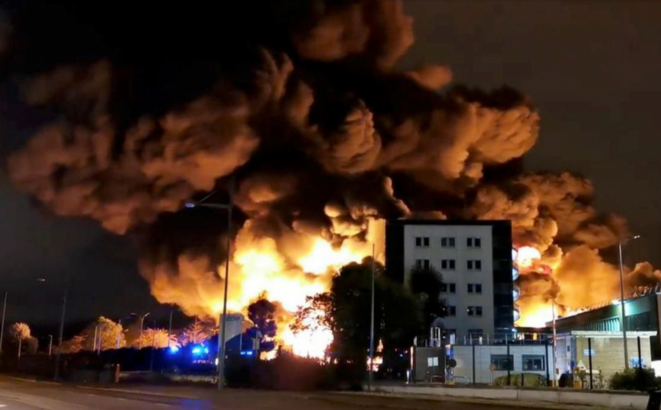 The fire at the Lubrizol chemical plant at Rouen, northern France, September 26th 2019. © Reuters
The Lubrizol chemical factory at Rouen in northern France that caught fire on September 26th stores and produces products that are "very dangerous for the environment", "irritants" and "noxious", according to reports by the inspectorate in charge of overseeing potentially hazardous sites. In 2016 the inspectorate warned about the risk of the "creation of toxic substances" in the event of a fire. Jade Lindgaard examines the background to the chemical plant where local residents are alarmed about the risk of dangerous pollution.
French President Emmanuel Macron has announced a series of environmental measures measures, including increasing the size of protected natural areas on land and at sea, limiting sales of arable land for construction projects and reaffirming France's goal of reducing the use of chemical pesticedes by 50% between now and 2025, after a meeting in Paris with experts who produced a UN report warning one million species in the world are on the brink of extinction.
A plan by the French state and private investors to concrete over around 280 hectares of fields at a site just north of Paris to create a business park and a vast 3-billion-euro theme park, leisure and tourism complex called EuropaCity is meeting with determined opposition from local politicians and environmentalists.
The French authorities have quietly issued a decree to state officials in some regions that allows them to depart from the normal rules when it comes to projects concerned with the environment, farmland, forests, local development projects and urban policy. The rules are being relaxed as part of an experiment to give decision makers in certain regions greater flexibility. But lawyers representing environmental groups say the move could open the way to more projects that cause pollution and are harmful for the environment. One has called the decree 'absurd and dangerous'. Jade Lindgaard reports.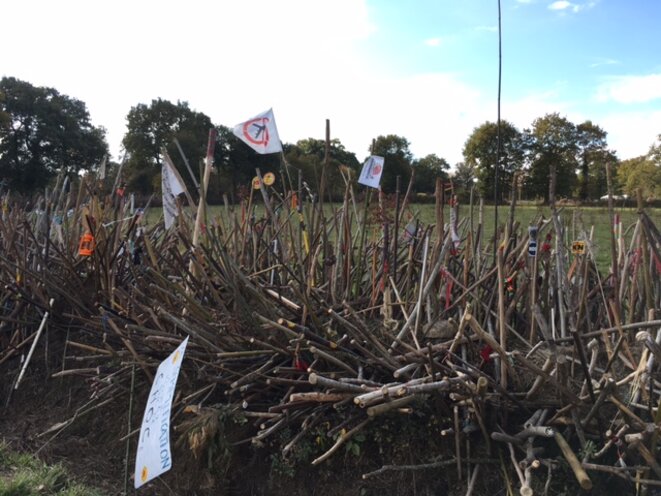 Wall of defence: thousands of opponents' sticks line the boundary of the new airport site. (JL)
Government plans to build a controversial 580-million-euro "Great West" airport in countryside near the town of Nantes in north-west France received a major blow earlier this week when a magistrate ruled that the environmental damage could not be justified by economic opportunity. The shock decision against a project that has been more than fifty years in the making, and which is ardently championed by Prime Minister Manuel Valls while hotly contested by ecologists, is now under review by a panel of judges who will give a final decision early next week. Jade Lindgaard reports from Nantes.
Update Monday November 14th: The magistrate's ruling was overturned by the panel of judges in Nantes on Monday. Airport opponents announced they are now to lodge an appeal before France's highest administrative court, the Council of State.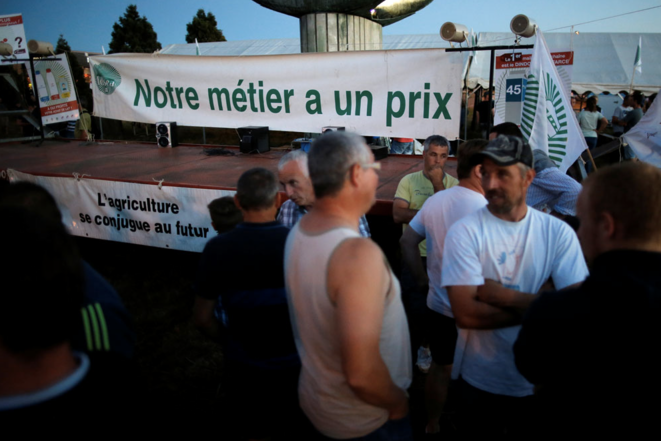 Farmers protesting outside the headquarters of dairy firm Lactalis, at Laval, central-west France, August 23rd. ©Reuters
As European farm ministers met earlier this month at a château in France's Loire Valley to reframe EU agricultural policy, a detailed study of European farm aid has revealed a major contradiction right at the heart of that policy; that the most polluting farms actually receive the most cash from subsidies. And amid French farmers' protests against falling prices and shrivelling incomes, the study also showed that in the current economic context, the usual strategy of continually boosting production is no longer an option. Jade Lindgaard reports.
A shake-up of local government, including the creation of Greater Paris, and a simplified tax system are on the agenda for the year.
Delphine Batho had said on TV that it was a 'bad budget' and that French people are 'disappointed' with the year-old government.
Industry minister Arnaud Montebourg seeks way around presidential pledge to retain a ban on hydraulic fracturing of natural gas from shale.
Just weeks before a high-profile government conference on the environment, activist group Greenpeace has expressed its dissatisfaction with the stance taken by the new administration on green issues. In an interview with Mediapart, the organisation's director Jean-François Julliard says he was "astonished" to hear that the prime minister has not ruled out the exploitation of shale gas in France. He also claims the government has so far shown "no strong commitment" on environmental issues as a whole, and says he fears ministers are proving vulnerable to lobbying from the oil industry. Jade Lindgaard reports.
France is called on to assume the dangerous legacy of its 193 nuclear tests carried out on the Mururoa and Fangataufa atolls between 1966 and 1996.