Related keywords
The French utility giant's shares fell on the news Thomas Piquemal had resigned amid internal divisions over feasability of UK EPR project.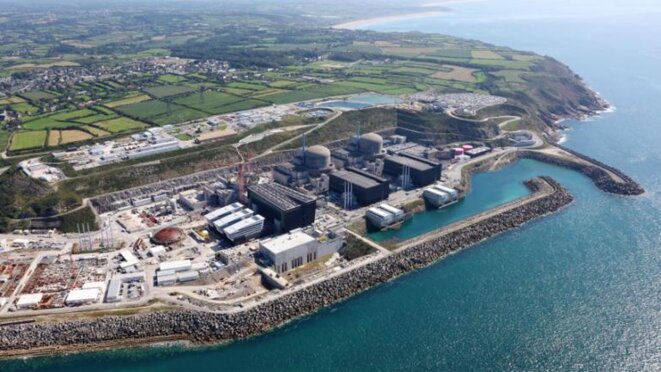 © DR
French nuclear safety inspectors have discovered numerous faults with crucial safety valves in the cooling system of what will be one of the world's biggest nuclear power plants under construction at Flamanville, on the Channel coast, Mediapart can reveal. The malfunctioning valves for the Areva-designed, third-generation European Pressurized Reactor could cause its meltdown, in a similar scenario to the 1979 Three Mile Island nuclear accident in the US. The inspectors' damning confidential report, obtained by Mediapart, follows the revelation last month that the Flamanville EPR reactor's vessel contained excessive amounts of carbon that could cause it to crack. Pascale Pascariello reports.
French utility giant EDF ignored warnings issued to it by France's supreme nuclear safety watchdog, the ASN, of dangerous faults in the machinery being used for the construction of a reactor in what will become one of the world's largest nuclear power plants, Mediapart can reveal. Alerted to the problem, the Ministry of Labour has now ordered EDF to halt use of the machinery until the flaws are corrected. As Pascale Pascariello reports, the problem is just one of a series that have blighted the building of the European Pressurized Reactor at Flamanville, in northern France, with its completion already delayed by four years amid spiralling costs.
French utility giant Electricité de France has suffered a major setback in its plans to export European Pressurized Reactors to the United States, where the Nuclear Regulatory Commission has rejected its subsidiary's application for a licence to build and operate an EPR reactor in Maryland. With its flagship EPR plant at Flamanville, northern France, suffering recurrent construction delays and overruning costs, the American debacle is a significant blow for both EDF, with debts of almost 40 billion euros, and for EPRs in general. Meanwhile, development of EDF's two EPR projects in the United Kingdom have become bogged down in a row over the true subsidised cost of the energy they will produce. Jade Lindgaard reports.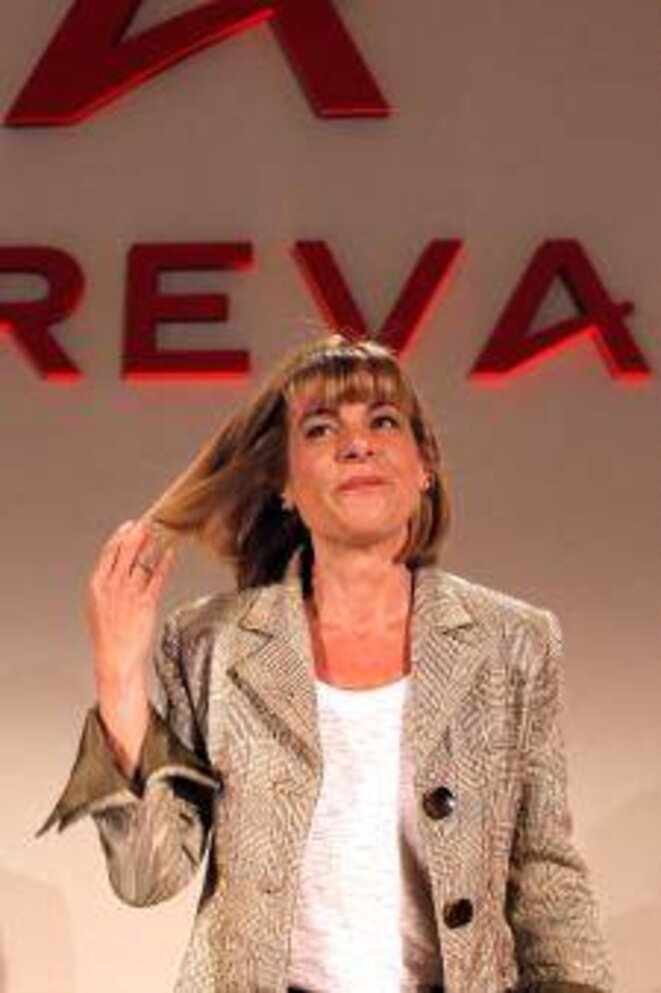 © Reuters
When French publicly-owned nuclear giant Areva bought Canadian mining company UraMin in 2007, it boasted of having secured major uranium deposits in Africa. But five years on, no uranium has ever been mined there, and Areva has had to write off nearly 2 billion euros in its accounts. Here, Martine Orange investigates the roots of the fiasco and attempts to cover up what promises to become a major industrial scandal, along with the intrigue surrounding the company's sacked and furious CEO Anne Lauvergeon (pictured).