Keyword: Equatorial Guinea
Teodorin Obiang, son of President Teodoro Obiang Nguema Mbasogo, is accused of amassing millions of dollars through 'bribes and kickbacks'.
The International Court of Justice ruled it had no legal powers to stop a French probe into suspected moneylaundering by Equatorial Guinea's vice-president Teodorin Obiang, who claims his vast assets, including property and luxury cars in France, come from wealth gained legitimately.
Teodorin Obiang, 47, will be tried by a Paris court on charges including corruption, money-laundering and embezzlement of public funds.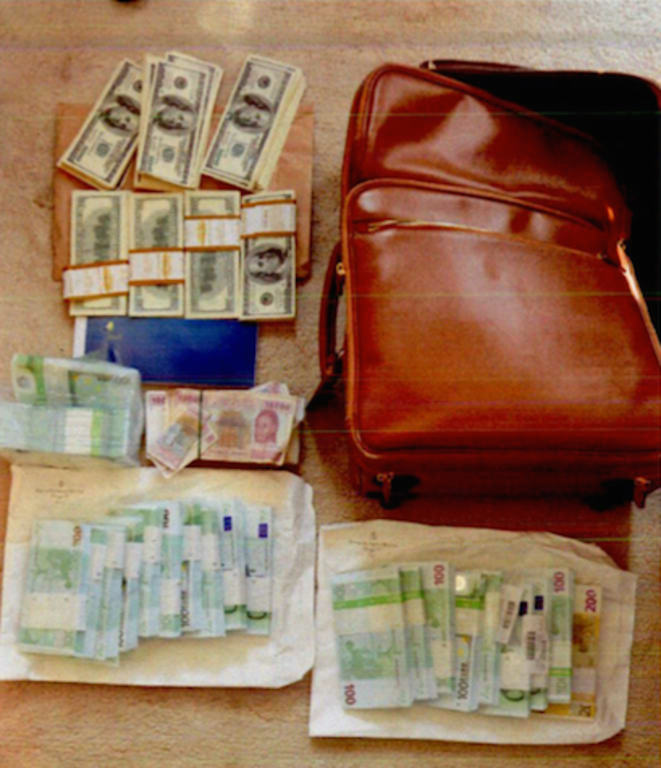 La valise découverte chez Edgard Nguesso, neveu du président du Congo-Brazzaville.. © DR
In 2010, a French judicial investigation was opened into evidence that several African leaders and their families hold vast assets in France gained from embezzlement of the public funds of their countries. Among those targeted by the investigation, which was triggered by anti-corruption NGOs, is Republic of Congo President Denis Sassou Nguesso, head of what the World Bank classifies as one of the world's 'Heavily-Indebted Poor Countries', where a quarter of children aged under five suffer from malnutrition. Mediapart has learnt of the details of a police raid on a luxury property close to Paris belonging to Nguesso's nephew Edgard, where they found vast sums of cash, jewellery and watches and evidence that the multi-million-euro apartment is funded by an offshore company whose accounts are fed by the Congolese treasury. Fabrice Arfi reports.

Renoir, Degas, Matisse, Monet, Toulouse Lautrec... Les grands noms de la collection Obiang.
Teodoro Nguema Obiang Mangue, son of the long-serving president of Equatorial Guinea and vice-president in his own right, is under formal investigation by French judges for money laundering. At the heart of the affair are claims that Obiang, who is also defence minister and interior minister, has plundered his country's natural wealth to amass a fabulous collection of late nineteenth art worth 104 million dollars that lined the walls of his luxurious home in Paris. Meanwhile 60% of Equatorial Guinea's population have to survive on less than a dollar a day. Fabrice Arfi investigates.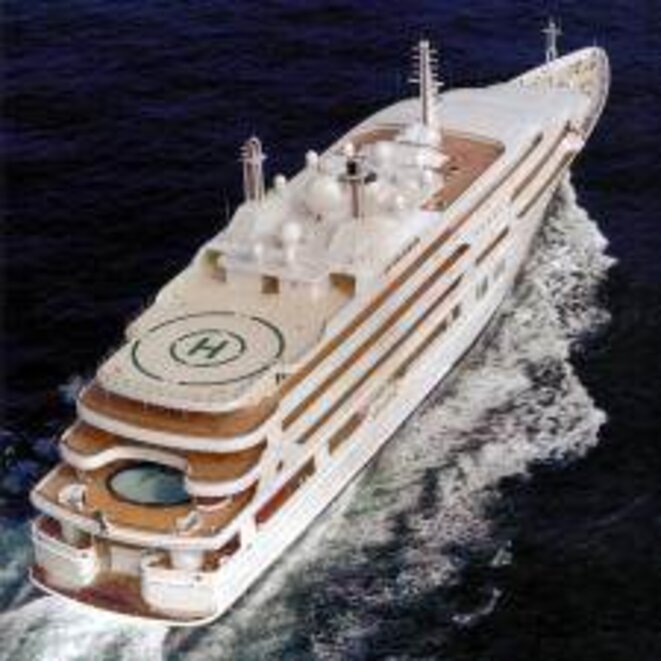 Teodoro Nguema Obiang Mangue, high-living son of the president of Equatorial Guinea and vice-president of the country, wanted by France and the United States on charges of money-laundering and embezzlement, is on the point of purchasing one of the world's largest luxury yachts (pictured) for the sum of 200 million dollars. Mediapart has discovered that a company was especially set up in Equatorial Guinea to carry out the acquisition of the vessel from the family of the late Saudi crown prince Sultan bin Abdulaziz Al Saud. It is a remarkable snub to a French judicial investigation into so-called 'ill-gotten gains' of several African leaders and which has uncovered compelling evidence that Obiang Mangue and his father have acquired massive personal fortunes through illegally stripping the assets of the small west-central African state, where an estimated 75% of the population live below the poverty line. Fabrice Arfi reports.
France has seized the Paris mansion of Equatorial Guinea leader Teodoro Obiang Nguema's family as part of a graft probe involving his son.